Welcome to Eating on a Dime!
I am Carrie, mother to 8 kids. Through years of preparing large dinners for my family, I have learned ways to create delicious and easy meals for my family without completely blowing my budget which is how Eating on a Dime was formed.
Many are surprised that I used to be a Math teacher. I have always had a love of teaching and as my family grew, I stayed at home to be a mother and have transitioned to teaching others how to get dinner done instead of basic math functions.
This blog began as a way to share my easy but still delicious recipes with my friends and I never could have imagined what it would grow to be. Now my recipes have been shared on BuzzFeed, Huffington Post, Business Insider and Parade!

My Most Popular Recipes
How I Learned to Cook
I originally started cooking at home in college to save money and hated complicated recipes. So I started simplifying recipes and experimenting with how to create delicious meals with as few ingredients as possible. Over the past 25 years, I have been cooking at home for my family and friends and have learned how to make amazing dinner without complicated recipes.
Throw the years as my family grew, I also grew to love crock pot cooking. I no longer have as much time as before to experiment in the kitchen, so I started to learn how to use my crock pot to save time in the kitchen and still make delicious and family friendly recipes. I take pride in using my slow cooker to make all sorts of delicious meals that my family and friends love!
Here are some of my favorite crock pot recipes that I hope you try soon.
My Favorite Crock Pot Recipes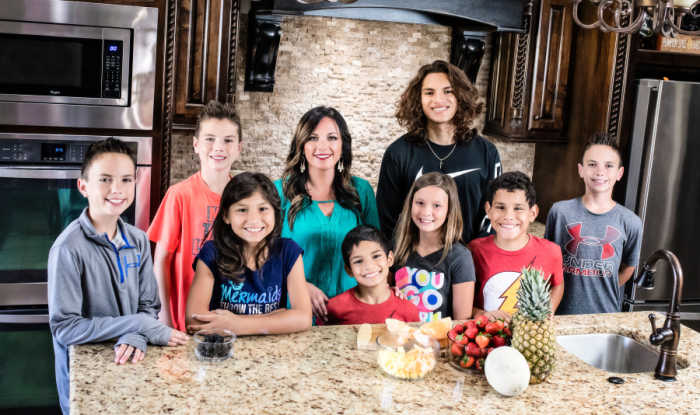 The Lazy Day Cooking Club
In 2018, I become a single mom to my 8 amazing kids. This is when I found that it was even harder to get dinner done. Through trial and error, I found that it was easier to make my meals for the entire week on 1 day and store them in the freezer. Then all I had to do was throw the freezer meal in the crock pot in the morning and dinner was done.
This is how the Lazy Day Cooking Club was born. In the Lazy Day Cooking Club, we teach families how to get dinner done every night of the week in less time than ever. Now this cooking club has thousands of members and we're helping families get dinner done every night of the week while saving money too.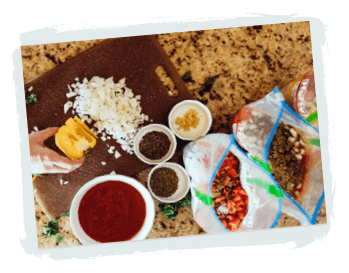 To All the Moms Who Struggle with Dinnertime
Save hours in the kitchen every week and reclaim precious family time without blowing your budget. Join the Lazy Day Cooking Club.
Then in 2019, I remarried, Cory, a math teacher (I can't believe it either)! If you follow me on Facebook, he can be seen in my live videos (during his teaching breaks) helping me show you how to create my easy recipes at home. He doesn't have much cooking experience yet, so I have been enjoying teaching him how to create family friendly dinners too.
Meet Christina!
Also, in 2019, my sister, Christina, joined the Eating on a Dime team. She loves to call me Betty in reference to "Betty Crocker" since I'm always experimenting in the kitchen and now we call her Betty Junior. She is a wife to Drew and they have 2 daughters together.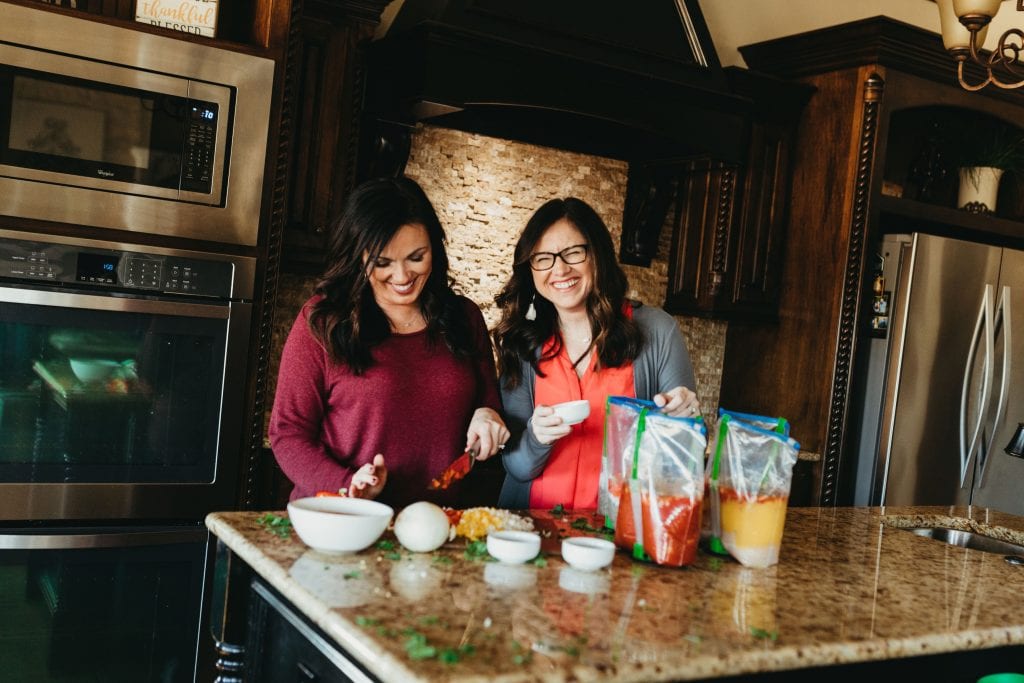 My promise to you!
I'm so glad that you're here and promise to continue to provide you with easy recipes that are delicious too! I will also share my tips with how to save time in the kitchen without have to sacrifice flavor.
If you have any questions or comments, I would love to hear from you.
You can follow Eating on a Dime on Facebook, Pinterest, Instagram or Youtube! Also, you can sign up for our free newsletters so you don't miss a single recipe.
Thank you for stopping by and I hope you enjoy my recipes!