Hi there!
I am Carrie and I'm a little crazy. Crazy about cooking! I am an avid food lover especially when it comes to cheese. Everything is better with cheese, right? Or bacon…. or butter…. Now I'm hungry!
In fact I am a slow cooker loving fool. I love the convenience of setting the crock pot and walking away. Coming home after a long day with the house smelling amazing and dinner is done is one of my favorite joys.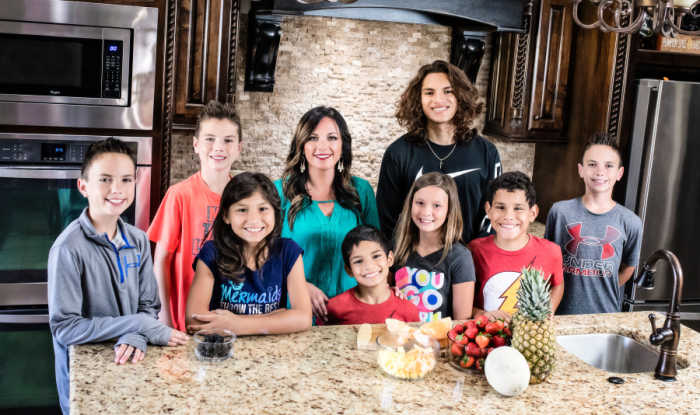 After becoming a single mom to 8 amazing kiddos I found it harder and harder to get dinner on the table. However, after some trial and error and thanks to my crock pot and strategic freezer cooking I finally was able to plan, shop, and get delicious dinners on the table in no time. My life had changed for the better.
I'm now on a mission to help other families get amazing dinners on the table that their entire family will eat. I am so happy you are here and I can't wait to help you along your cooking journey. Whether you like Instant pot meals, casseroles, keto, or slow cooker recipes together we are going to spend less time in the kitchen and give you more time to do what you want to do.
Plus I have now created the lazy Day cooking club, which helps even more families get dinner on the table in no time.