This post may contain affiliate links. If you make a purchase through links on our site, we may earn a commission.
If you have ever wondered Does Pancake Mix Go Bad if you have leftover pancake mix. These helpful tips will help determine when to use the mix or throw it out.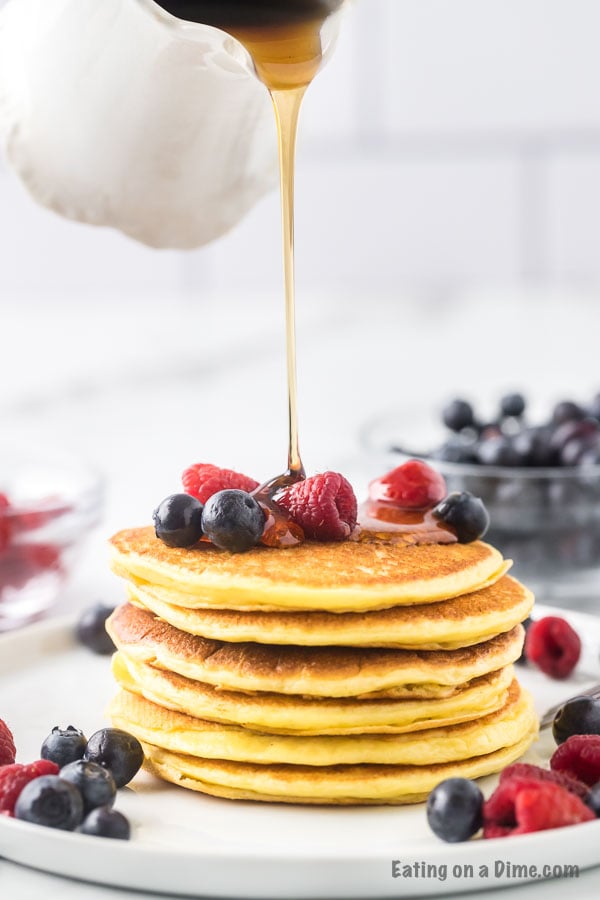 Does Pancake Mix Go Bad:
We love making pancakes for breakfast. It is an essential breakfast item that my family request it weekly. I like making homemade mix and keep it stocked in my pantry so it is easy to make anytime my family request pancakes.
Sometimes I make to much of the pancake batter and I place in the refrigerator. You definitely don't want to serve your family pancake mixture that has gone bad.
Use these helpful information to know when to throw the expired pancake mix out or enjoy it for another breakfast idea.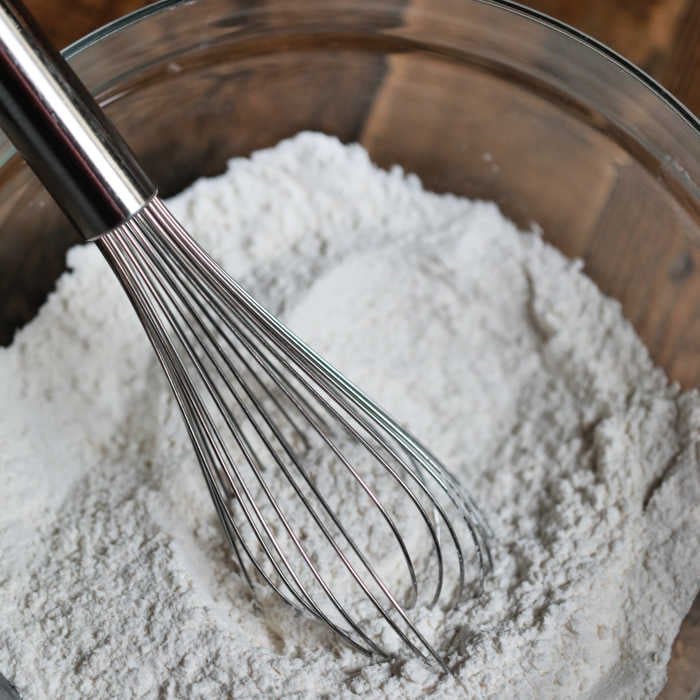 How long does the Pancake Mix Last?
It depends on how the mix is prepared. If you have just prepared the mix then it has a shelf life of a very long time. Since their is no moisture in the mix, it will last for awhile as long is it store properly.
Powdered mix needs to be stored in a sealed container to prevent the mix from molding. Especially if stored in a humid environment.
What is the best way to store the mix?
We recommend store the mix that is unopened at room temperature in your pantry. Keep in a cool and dry area to prevent moisture from getting into the package.
If the package is opened, store the mix in an air tight container and place in the pantry. For the mix that has already been made, store in an air tight container in the refrigerator.
Unopen package of Pancake Mix – Store in the pantry and it will have a shelf life of about 12 months.
Open package of Pancake Mix – Store in the pantry in an air tight container. It will last about 6 months.
Storing Pancake Batter – Store mixed batter that has, eggs and milk, in the refrigerator up to a week. Make sure to check for signs of the batter of going bad.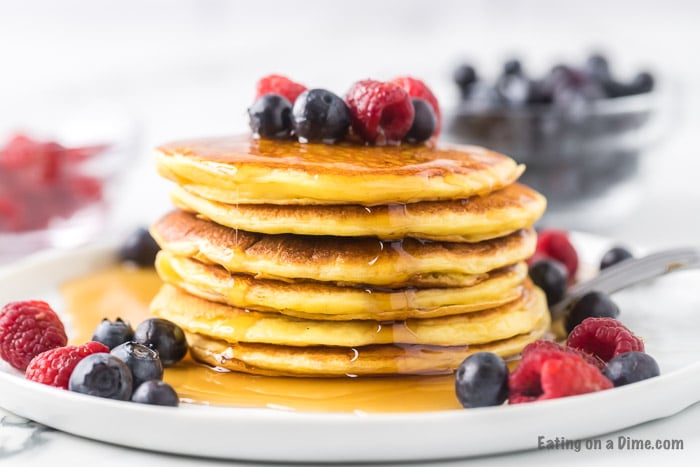 How to tell if you Pancake Mix has gone bad?
If you have pancake mix stored for some time, it may be possible that it has gone bad. Check the mix if the pancake is still good is to look at the texture, color and smell of the mix. Also check expiration dates on the pancake mix box.
If you notice if anything is off or the expiry dates are old, then I would recommend throwing it away. If it smells strange or your notice mold, then I would definitely toss the mix. Like cake mix and baking powder it is prone to mold.
You will also need to check the prepared batter in the fridge before using.
How to Freeze Pancakes?
If you plan on freezing the pancakes, we recommend making the pancakes ahead and then freeze the prepared pancakes. Place in a freezer bag until ready to serve.
Do not freeze the pancake batter. It will separate when thawing out.
How to Freeze Waffles and Pancakes is a great way to get breakfast done.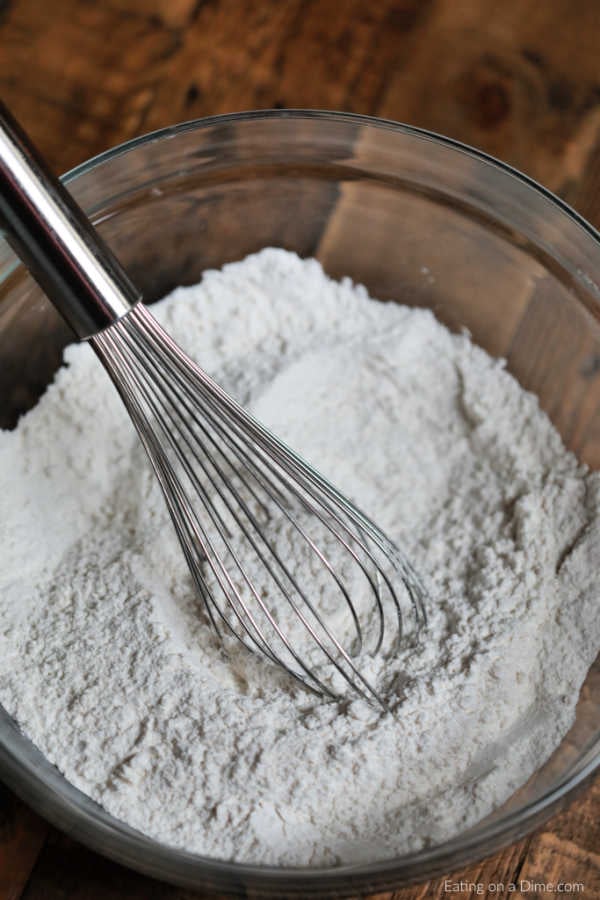 Saves Time and Money:
To save time and money we recommend not buying the premade frozen waffles and pancakes. Instead make your own at home and save a ton of money. We do this all the time.
My kids can now have a fun breakfast anytime of the week without me messing up the kitchen. Have your kids help make the pancake mixture with baking soda. Fluffy pancakes and waffles are one of the easiest recipes to have your kids help with.
Try our Homemade Pancake Mix:
Homemade Pancake and Waffle Mix
This recipe is the easiest and the BEST Homemade Pancake and Waffle mix. It is very easy to make and will save you a ton of money.
See the Recipe