German Chocolate Cheesecake Bars has the perfect combination of yummy coconut, nuts, cheesecake and more! It is the best treat to make and each bite is decadent!
German chocolate cake cheesecake bars
We have the absolute best dessert recipe! It combines all the things you love about cheesecake and German Chocolate cake into one delicious bar!
It is incredibly simple to make this recipe. Once you make these, the entire family will be addicted!
They are so moist and the combination of desserts is yummy. Each bite is so yummy and the best of both worlds.
We love cheesecake and we love German Chocolate cake. However, sometimes cake just isn't what you need or want.
These bars are so convenient and make serving a breeze. Give it a try!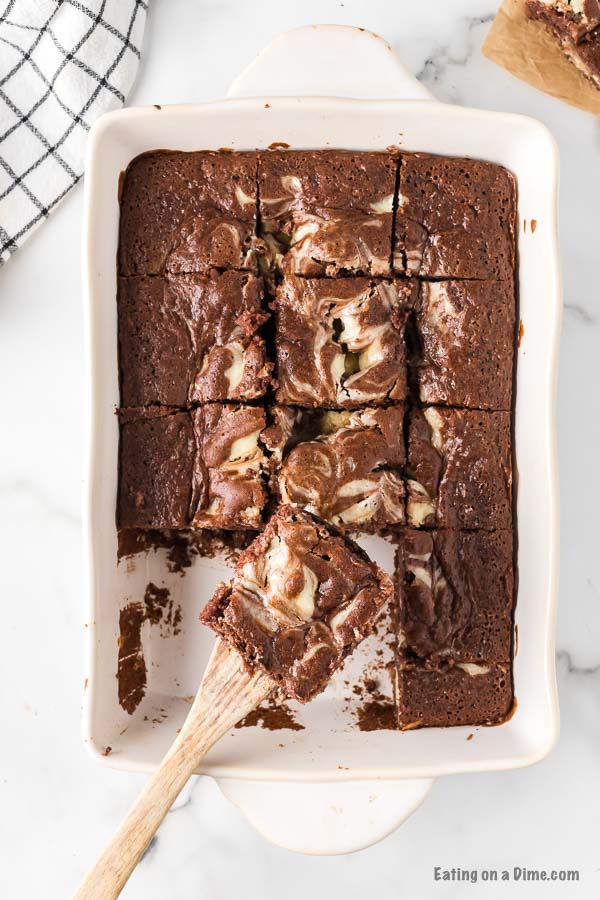 Let's get started!
These are the best! Be prepared to make more because your family will enjoy these bars that much!
Ingredients:
Pecans – I used a food processor to chop the nuts but you can also put them in a ziplock bag and crush them with a rolling pin.
Cream Cheese -room temperature
Coconut -chopped
Powdered Sugar
German Chocolate Cake Mix – You also need ingredients listed on box
Butter
How to make German Chocolate cake cheesecake bars:
First, preheat the oven to 350. While you are waiting on the oven to heat up, get your baking pan ready.
You need a 9 x 13 in. baking pan and go ahead and spray it with non stick cooking spray.
Second, take the chopped pecans and coconut and mix together. If you have a food processor , it makes it even easier to chop the nuts.
Once this mixture is combined, pour in the baking dish and make sure the bottom is covered.
Set aside and start working on the cake batter. You will need a large mixing bowl to mix the cake batter. Just follow the instructions on the box. Once everything is mixed together, pour all over the pecans and coconut in the pan.
Finally, get out another mixing bowl and combine the cream cheese and sugar. Mix this until it is smooth and creamy. Add the cream cheese, powdered sugar and butter. Combine until this is creamy and smooth.
I normally use the low setting on the mixer. I love my stand mixer but a hand mixer will work too.
Now pour the cream cheese mixture over the cake batter. Try to do this gently so it does not get mixed up.
You want the cake to have a pretty marbled look. It is easy to do and you only need a knife. Simply swirl the knife in the batter to give the cake a marbleized appearance. It is gorgeous once baked.
Place in the oven and bake. Make sure to let cool before cutting or you will not get those nice clean edges.
Tips:
You can use a small food chopper or processor to quickly and easily chop the pecans. If you do not have one of these, I highly recommend them. They are such a time saver. Many recipes call for chopped or diced items and it's so handy to just grab the food processor!
This recipe calls for a 9×13 baking pan. If you are in the market for a new one, they have several on sale here. My favorites include the ones with lids. The lid is great for traveling with food.
Don't rush to cut the cake into squares or it will fall apart. It really needs to cool completely.
German chocolate cheesecake bars are amazing!
As you can see it's so simple to make these. The recipe uses a German Chocolate mix as part of the base. So easy!
It's the perfect recipe for parties or holidays too! They are so decadent and amazing. People will be surprised that there is a cake mix involved.
The bars look so fancy and taste even better! No one will ever know just how easy that were to make. I have several friends that actually request these on their birthday.
So good!
I'm certain German Chocolate Cake Cheesecake Bars Recipe will be a hit! These are also really good to make for the holidays.
Print this German Chocolate Cake Cheesecake Bars Recipe below:
German Chocolate Cake Cheesecake Bars Recipe
You will love this easy German Chocolate Cake Cheesecake Bars Recipe! Cheesecake and German chocolate make a tasty dessert. Try this easy dessert.
Ingredients
1

cup

Pecans

chopped

8

oz.

Cream Cheese

1

cup

Coconut

chopped

2

cups

Powdered Sugar

1

box

German Chocolate Cake Mix

including ingredients needed on box

1/2

cup

Oleo
Instructions
Start by greasing a 9 x 13 in. baking pan, and preheat your oven to 350 degrees.

Mix together your pecans and coconuts. Cover the bottom of your baking pan with your pecan and coconut mixture.

Mix your cake batter as directed on the box, and pour over your pecans and coconut.

Next, in a large mixing bowl, mix together your cream cheese, powdered sugar, and oleo.

Beat with a hand mixer until smooth.

Spoon mixture over cake batter.

Use a knife to cut batter, giving the cream cheese and batter a marbleized look.

Bake for 45 minutes, and then let cool completely.

Serve and enjoy!
Recipe Notes
Extremely easy and inexpensive dessert recipe that uses a cake mix as the base. No one will believe it!
Nutrition Facts
Calories
490
kcal
,
Carbohydrates
64
g
,
Protein
5
g
,
Fat
25
g
,
Saturated Fat
9
g
,
Cholesterol
24
mg
,
Sodium
468
mg
,
Potassium
260
mg
,
Fiber
2
g
,
Sugar
44
g
,
Vitamin A
310
IU
,
Vitamin C
0.4
mg
,
Calcium
97
mg
,
Iron
3.2
mg
More cheesecake bars to try:
Try these chocolate desserts: