This post may contain affiliate links. If you make a purchase through links on our site, we may earn a commission.
If you are looking to add some heat to your meal but don't have any Cayenne Pepper, then here are the Best Cayenne Pepper Substitutes. It can be frustrating when you think you have everything for a meal and then realize that you are missing a key ingredient. These substitute's will help save your recipe.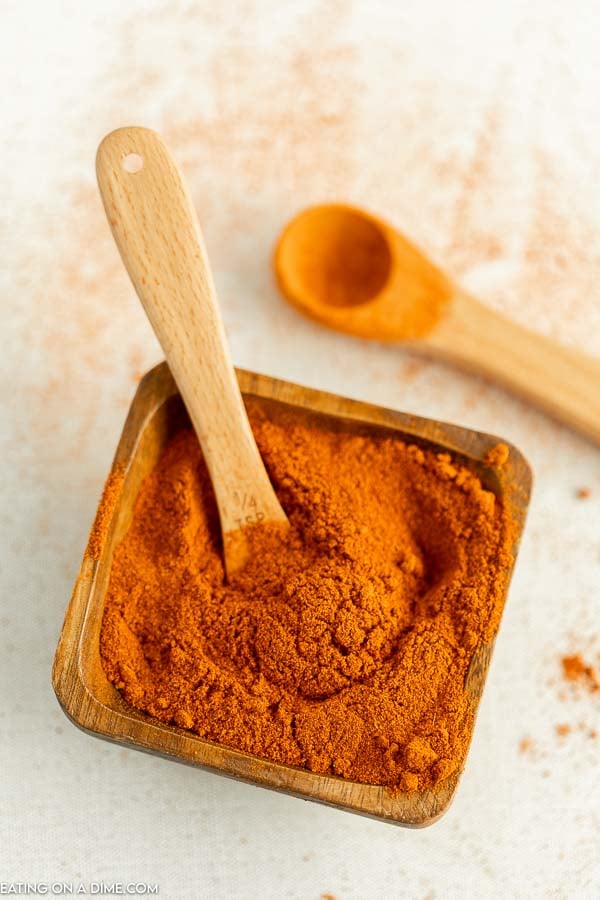 What is Cayenne Pepper?
Ground Cayenne Pepper is a type of of chili pepper. They are bight red in color and are usually about 10 to 25 cm long. This fresh cayenne pepper is usually grown in Central and South America.
There are many benefits in adding hot peppers to your meals. Not only does it add heat and flavor to your recipes but research shows many health benefits from adding cayenne pepper to your meals.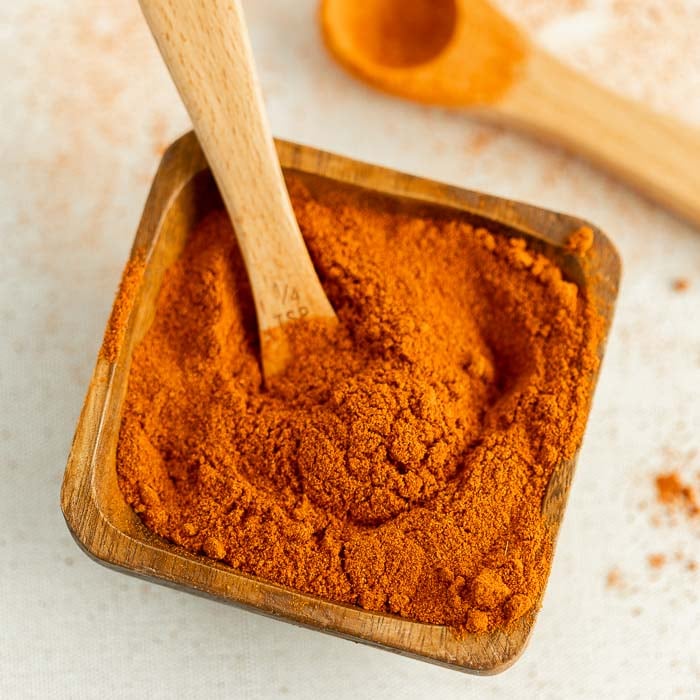 What Can I substitute for Cayenne Pepper?
There are many options in replacing dried and ground Cayenne Pepper with other spices. My family loves a little spice in recipes so these options have been our preferred methods. We have tried them and they have still left our meals with that fiery taste that we love.
If you have found that Cayenne Pepper Powder is to spicy or that you have ran out of this specific spice, these alternative have saved me from my recipe being bland or not having that kick my family loves.
Chili Powder:
Chili Powder has been a great substitute for cayenne pepper. This seasoning is a staple spice in my spice cabinet as it use a lot of chili and taco seasoning. Chili Powder consist of a variety of chili peppers that have been ground to make this seasoning.
Chili Powder could taste a little different as is made from smoked, dry red peppers. Using Chili Powder could alter the taste of your recipe a bit, so make sure to test it out before using.
Red Pepper Flakes:
Using Red Chili Flakes is a great option for a substitute for cayenne pepper. We usually have this seasoning as we love sprinkle this on our favorite pizza. Most of the time this seasoning is not sold or served ground. It is usually dried and crushed.
Red Pepper Flakes are not as hot as cayenne pepper so you might need to use a little more if you wanting that extra heat to your meals.
Hot Paprika:
Paprika is probably one of the closest spice to cayenne pepper there is. Paprika has more of a smokie flavor than cayenne pepper but it still will get you pretty close to the flavor we love with cayenne pepper.
When adding cayenne pepper to your recipe, you are adding it for the heat and flavor that it gives to your recipe. With paprika is to have a light to medium heat level. So when using this spice, you might need to double the amount you put in.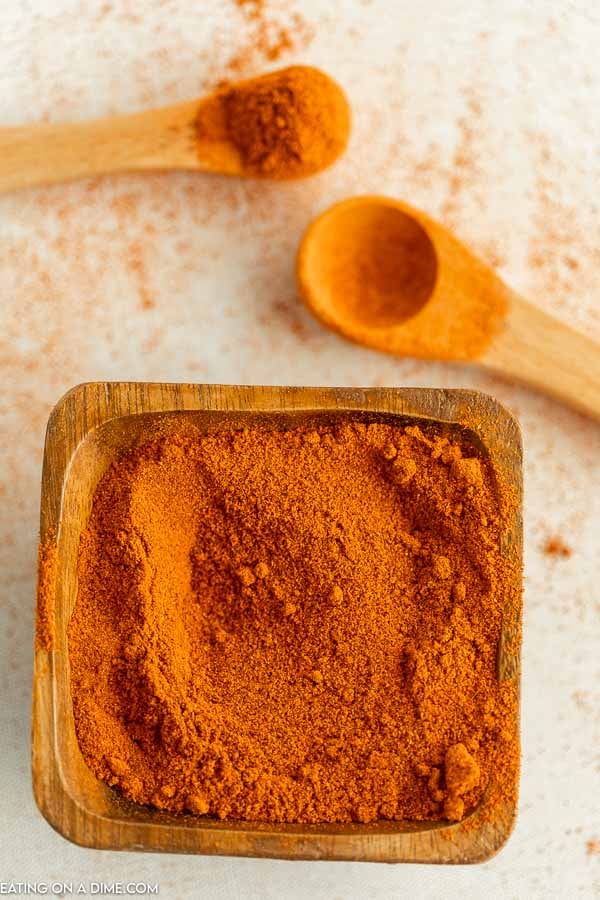 Hot Sauce:
Another good replacement that is very similar to Cayenne Pepper is Hot Sauce. Hot Sauce or Tabasco Sauce is a great alternative when you do not have any cayenne pepper.
A few drops of hot sauce to your recipe gives you the heat that you desire with cayenne pepper.
Chipotle Pepper:
Chipotle Pepper is basically a dried jalapeno. The chipotle pepper is usually sold in a powder form. This earthy, smoky dried pepper is great alternative but the heat level is a little less than the cayenne pepper.
The flavor is usually a little more richer than the cayenne pepper. I usually add to my recipes slowly to make sure that it doesn't change my recipe. Add in increments and you will enjoy the flavors that it gives.
Black Pepper:
Black pepper is a good option for replacement of cayenne pepper if that is all that you have. If you do choose to use black pepper, you will to increase it a bit if you are replacing it as a substitute for Cayenne Pepper.
But be careful not to use to much as it can cause your dish to be bitter and not very appealing.
Thai Peppers:
Thai peppers are a good substitute if you are wanting more heat in your recipes. These fresh peppers are usually difficult to locate in your local grocery stores, but it is worth it if you are like a lot of heat in your recipes.
I would just add a very small amount when adding to your recipes, because it almost doubles in heat than your cayenne pepper does.
Serrano Pepper:
Serrano Pepper is a great alternative to cayenne pepper. Unlike the Thai Pepper the heat level is very similar. You will most likely find it fresh rather than in a powder form.
Recipes to make with Cayenne Pepper:
Do you need some new recipes to try with Cayenne Pepper? These are some of our favorites: