This post may contain affiliate links. If you make a purchase through links on our site, we may earn a commission.
Baking Soda is important ingredient in many recipes, that is why we have gather The Best Baking Soda Substitutes. These substitutes will still keep you bake goods nice and fluffy.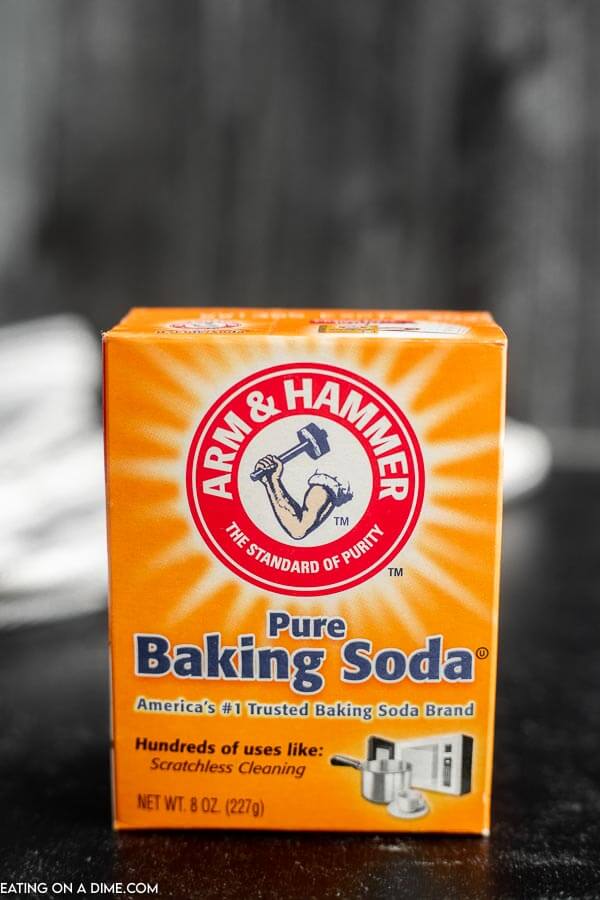 Best Baking Soda Substitutes:
Baking Soda can be used for many different things. We use as a household cleaner, a teeth whitener, and to keep your refrigerator smelling fresh. It is also a staple ingredient for many of our cooking and baking recipes.
Baking soda is also known as Sodium Bicarbonate. When it comes in contact with other ingredients it becomes a leavening agent. The most common way to use baking soda is in bake goods.
Adding this important ingredient to your cookies or muffins it helps them to rise and spread. But when you combine baking soda and baking powder it gives it the the cookies and muffin that fluffy texture.
Easy Substitutes for Baking Soda:
Baking powder is going to be the easy substitute for baking soda. When your recipe calls for just baking soda an easy substitute would be to use baking powder.
Another quick and easy substitute is potassium bicarbonate and salt. It is a mineral found in antacids.
What can be used to replace Baking Soda?
There are many different options to replace baking soda. The ingredients in baking soda are only activated when combined with other ingredients such as a liquid and acidic ingredients.
The easiest substitute would be baking powder if you have it. Each of these ingredients have their own part in a recipe, but using baking powder as substitute will still save your quick bread.
What is the Substitute for 1 Teaspoon of Baking Soda?
If you are substituting for baking powder then you will triple the amount you add. For 1 teaspoon of baking soda substitute for 3 teaspoons of baking powder.
1. Baking Powder:
Baking powder can be used as a substitute for baking soda. The big difference between the two is that baking powder already has acid ingredients. When using baking powder as a substitute it will lighten the texture of your bake goods.
That is why it is one of the key ingredients in pancakes, waffles and biscuits. Make sure to triple the amount of baking powder that you substitute for baking soda.
2. Self Rising Flour:
Using Self Rising Flour as a substitute is a great option if you have it. If you are a home baker then you probably have this in your pantry. The difference between all purpose flour and self rising flour is that it already contains baking powder and salt.
This substitute works great when your recipes calls for all purpose flour. It would not work if your recipe doesn't call for flour as it will change the consistency. But for your cookies, breads, and muffins it is a great substitute.
Substitute 1 Cup of Self Rising Flour for 1 ½ teaspoon of baking soda and ¼ teaspoon of salt.
3. Bakers Ammonia:
Bakers Ammonia is a great substitute if you have it on hand. It doesn't have the best smell to it but that will go away during the baking process. Ammonia Bicarbonate was actually the ingredient that was used prior to baking soda being created.
Substitute 1:1 Ratio for Baking Soda
4. Club Soda:
Club soda is a good substitute in a pinch. It will not give your bake goods the rise that you need, but the bubbles will still give it that lift. This is a great substitute especially if you are adding liquid to your recipe.
You will need to replace some of the liquid with the club soda. Since club soda fizz, we recommend adding this ingredient last so you can quickly get it in the oven.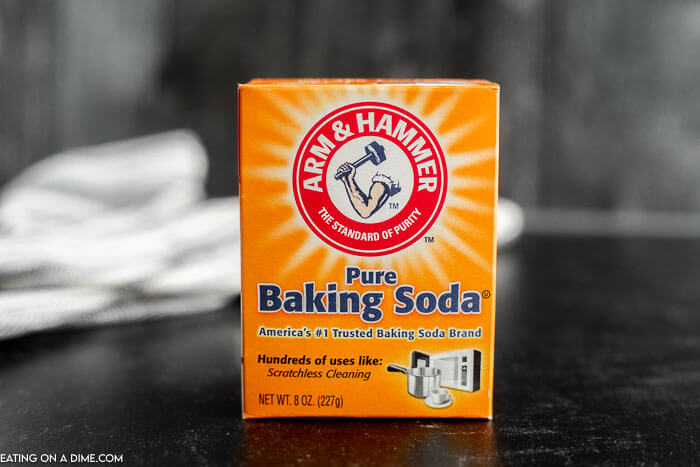 5. Whipped Egg Whites:
Egg Whites give an airy texture to your bake goods. This is perfect for a substitution for your bread recipes. If your recipes already calls for eggs, then this is a great alternative as you don't have to try to find a separate ingredient.
When adding egg whites as a substitute and you your recipe calls for eggs, then you will need to separate the two. Simply add the egg yolk to the recipe, and whip the egg whites until peaks form.
Egg whites will add liquid to your recipes, so if you recipe calls for liquid you may need to adjust that ingredient.
6. Whipped Cream:
Whipped cream works in a pinch because it provides a leavening and fluffiness to your recipes. This would work great for light and fluffy pancakes. Whipped cream is a baking soda replacement if it is all you have.
7. Leave it Out:
Leaving baking soda out of certain recipes will probably be okay. Just know that your pancakes or other bake goods may not have that fluffy texture. But making a cake, you definitely want to add baking soda or one of the substitutes.
More Ingredient Substitutions: