This post may contain affiliate links. If you make a purchase through links on our site, we may earn a commission.
We have The Best Substitutes for Onion Soup Mix so you don't have to run to the store. Easy substitutes that you probably already have.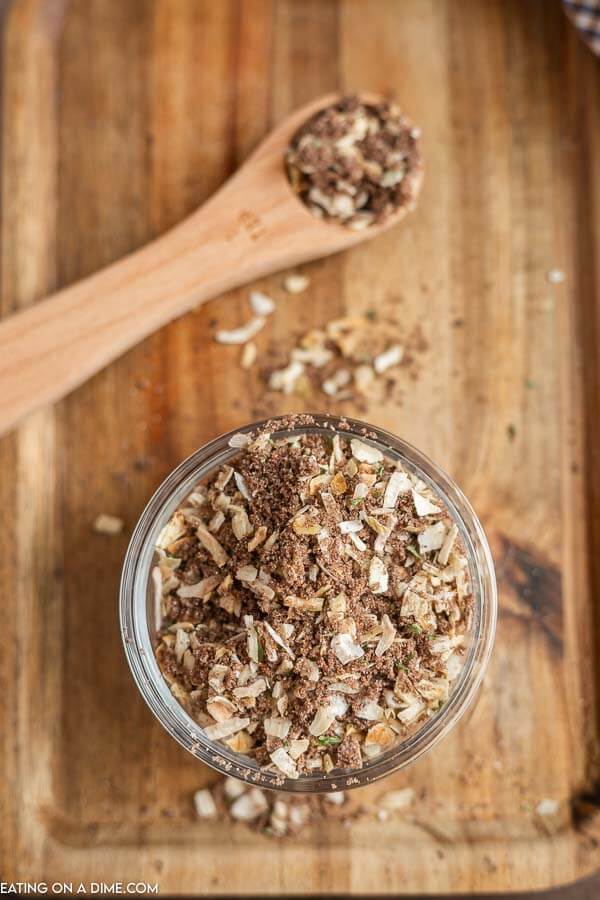 Best Substitute for Onion Soup Mix:
There is nothing worse when you are preparing your favorite recipes that calls for onion soup mix and you are out. The Lipton Onion Soup Mix is loaded with flavor so skipping it from a recipe might ruin your dish.
These substitutes will help save your recipe and your probably already have them in your pantry. From making onion soup mix homemade to as simple as adding minced garlic.
Easy substitutes to save you a trip to the store.
What Can I Use Instead of Onion Soup Mix?
It is important to find the right ingredients to substitute the onion soup mix. We love making homemade seasoning blend, but most of the time I buy the Lipton brand.
The best substitute for Lipton onion soup mix is making your own. The seasoning blend contains onion flakes, onion powder, parsley flakes, beef cubes, celery seeds, and paprika.
The combination of these ingredients with some black pepper taste great and doesn't contain anything that is unnecessary. The store bought onion soup mix contains ingredients that are needed.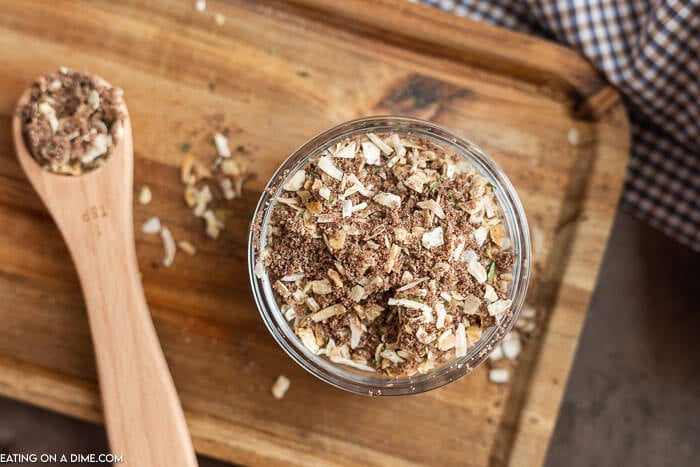 Easy Substitute for Onion Soup Mix:
We love making homemade seasoning. It is really simple to do and we can control what ingredients go into the seasoning blend. This Homemade Lipton Onion Soup Mix is made with simple ingredients that can easily be found at the grocery store.
The easy onion soup mix substitute is making a homemade version, but you can also use just some minced onion. Onion Soup Mix has other ingredients included but the main ingredient is the chopped onion.
1. Homemade Onion Soup Mix Recipe:
This is the best substitute for dry onion soup mix recipe. We use a lot of onion soup mix when cooking pot roast or soups. It is also needed for onion dip. Mixing sour cream with the mix makes for a great onion dip.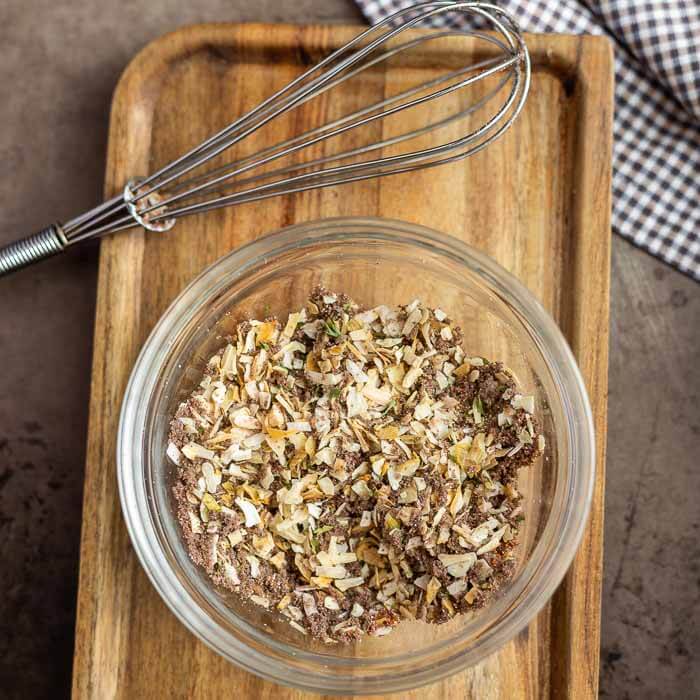 Homemade Onion Soup
Adding Onion Soup Mix to your recipes just got easier with this Homemade Onion Soup Mix Recipe. Simple ingredients and easy to make.
See the Recipe
2. Onion Powder:
Use onion powder as a great substitute for onion soup mix. Onion powder takes on the onion flavor and it is perfect when you recipe contains other seasoning.
3. Minced Dried Onion:
Just like onion powder, minced dried onion is the perfect substitute. This is the perfect addition when you are adding in other flavors and herbs to your dish. It will still give you dish that onion flavor. We recommend adding in salt and pepper.
4. Cream of Onion Soup:
If you are making casseroles or cream based dishes, then use cream of onion soup as a substitute. It adds the perfect amount of creamy onion soup flavor to many dishes.
When adding this cream of onion, make sure you are adding in other herbs and spices to balance out the onion soup flavor.
5. Fresh Onion:
If I am out of onion soup mix and I am making a beef broth based soup, I will add in fresh onion. Add in about ¼ cup of fresh onion to one onion soup mix packet. It may taste different and may take a little longer to cook.
6. Garlic Powder:
Garlic powder can be a good substitute in most dishes. It does have a strong flavor like onion does, but it might slightly change the taste of your dish. Slowly add it in to your recipe. You may need to add in some salt with the garlic powder.
7. Minced Garlic:
Minced garlic is another good substitute. It has a strong flavor so adding it in slowly to your dish is recommended. This is the perfect substitute for your slow cooking recipes.
Recipes with Onion Soup Mix:
1. Lipton Onion Soup Meatloaf:
I have perfected this Meatloaf recipe and now we mix in Lipton Onion Soup Mix. It really does it give it flavor and it really simplifies the recipe. The seasoning blend that is in the Lipton mix is just the right amount of seasoning makes it taste amazing.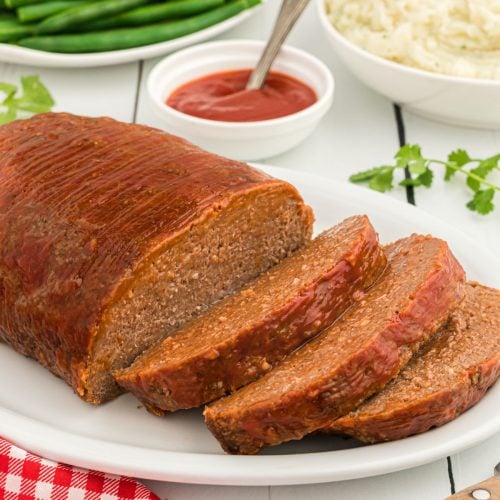 Lipton Onion Soup Meatloaf
Lipton Onion Soup Meatloaf takes a classic recipe to the next level. Meatloaf is easy to make thanks to easy secret ingredient.
See the Recipe
2. Slow Cooker Steak Soup Recipe:
We love soup around here especially when the weather gets cooler. This Slow Cooker Steak Soup Recipe is one of our favorites. Adding in onion soup mix gives it so much flavor.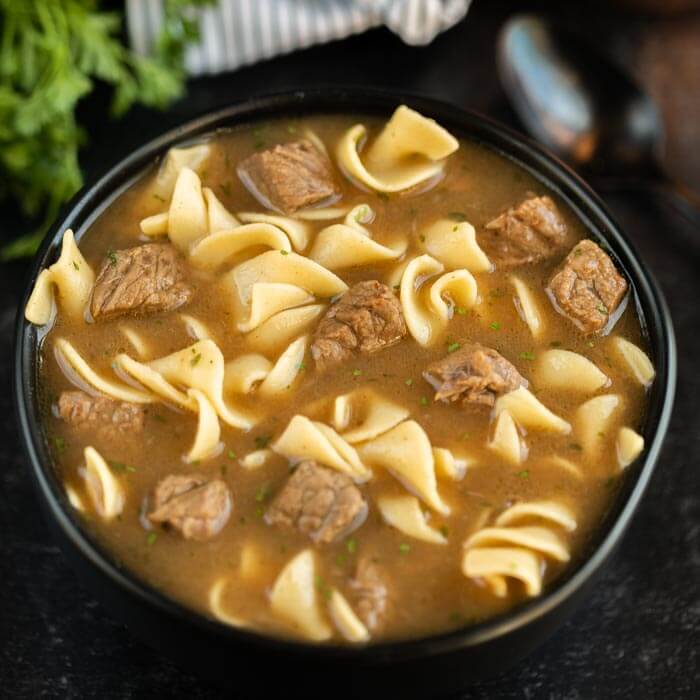 Slow Cooker Steak Soup Recipe
Slow Cooker Steak Soup Recipe is the perfect soup to leave everyone satisfied. Crock Pot Steak soup is hearty and delicious and sure to be a hit.
See the Recipe
3. Crock Pot Savory Chicken Recipe:
This recipe only requires 3 ingredients. The onion soup mix gives it so much flavor.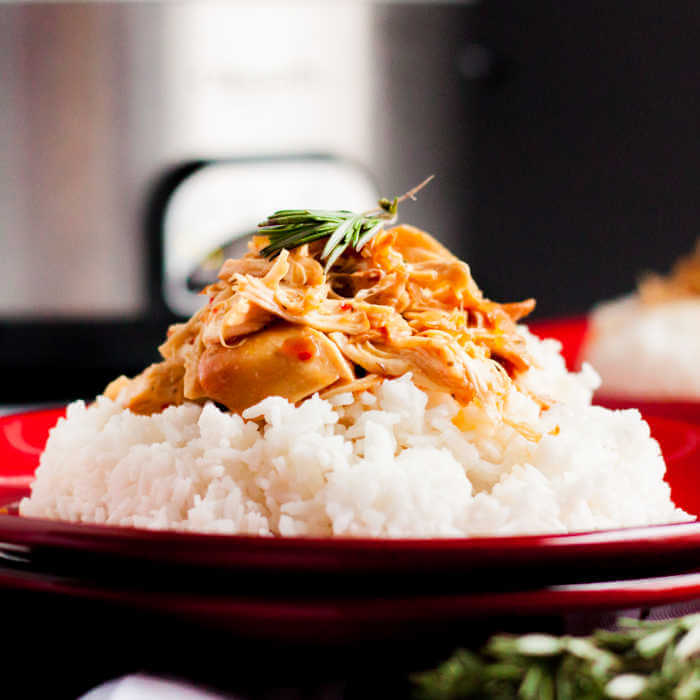 Crock pot Savory Chicken recipe
Crock pot savory chicken recipe is one of those easy recipes that sounds too good to be true but taste amazing. With just 3 ingredients, dinner is a breeze.
See the Recipe