This post may contain affiliate links. If you make a purchase through links on our site, we may earn a commission.
We have the best leftover grilled corn recipes to reduce waste and save money. Try these easy and tasty ideas!
Leftover grilled corn recipes
Most of us can relate to wasted food in some way…either we have to throw out food too often or we actively fight to use every morsel in some recipe or idea. Clearly option number two is the preferred one but eating leftovers is not always a favorite in my family.
I have to find creative ways to use leftovers and the ideas below are really delicious.
Grilled corn or corn on the cob is a good example of that. There are literally millions of good uses for grilled corn that is not eaten and the family would love each and every morsel.
Try our Corn on the cob Recipes
Here are 7 awesome ways to use leftover grilled corn:
1. Steam it!
This is simple but cut the corn off and then you can simply steam it. Add in some butter and your favorite seasoning and you have a complete side dish in minutes.
Our kids love garlic salt and butter, but I personally love a little chili powder and some garlic salt to jazz it up a bit.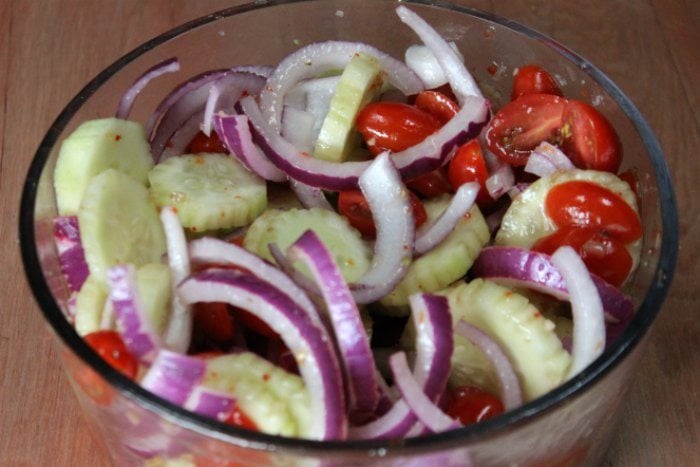 2. Add it to cucumber/tomato salad
Cucumber salad is a favorite during the hot summer months simply because it is so refreshing. With the high water content, some folks like a bit more flavor.
One of my favorite cucumber salad ideas is to add in tomato and leftover grilled corn. It gives the sweetness needed to jazz it up and tastes wonderful together.
3. Put it in your corn bread
If you want a taste of Mexico, include some grilled corn into your cornbread recipe. It gives a nice texture and flavor burst here and there and will really look interesting too. You can even try adding it to cornbread muffins.
Some folks like to cook it right into the cornbread while others will heat it up and sprinkle the kernels over the top afterwards. It is delicious in this Cheddar Jalapeno Cornbread Recipe.
4. Add it to a soup
Homemade veggie soup or chicken soup is a staple in many households and is the perfect destination for leftovers like grilled corn. It merges perfectly with whatever soup you are making and adds a bit of crunch and flavor.
Soup and corn go hand in hand. We love to add left over grilled corn to our taco soup and our chicken tortilla soup.
5. Add it to pancake batter
If you want something truly unique and interesting, add in some grilled corn leftovers to your pancake batter. The flavor burst works perfectly with this breakfast staple and your family will never even realize they are getting a healthy veggie with their pancakes.
Talk about a win-win situation!
6. Make some salsa
Corn is a staple in Mexican cuisine so this really stretches to most any Mexican dish. Salsa, tacos, burritos and pretty much any other dish mixes in perfectly with grilled corn.
That is the beauty of corn…it takes on the flavors and makeup of the foods around it while adding a burst of sweet as well. We love this Corn salsa and left over grilled corn would be perfect in it.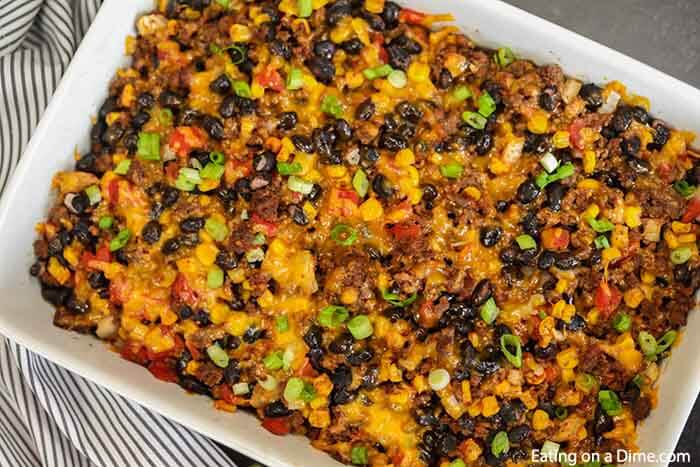 7. Add it to a Casserole.
If you are in the mood for your favorite casserole then add in your left over grilled corn. Your casserole will have an even better taste with the grilled corn flavor in there.
Grilled leftover corn is one of the easiest leftovers to get rid of without waste. It keeps well, is easily added to most recipes and has a wonderful flavor.
A few of our favorites include: Taco Casserole, Jalapeno Popper Corn Casserole and Mexican Casserole.
How long does grilled corn last in the fridge?
It will last about 3-5 days in the refrigerator. You can freeze it to make it last longer.
Can you freeze leftover corn?
Yes! We do this frequently. Once you learn how to freeze corn on the cob, you will see how easy it is.
You can freeze it raw. Just husk the corn and clean it. Put it a freezer bag and you will have frozen corn when you need it.
Blanch corn- Blanch the corn by using a large pot to submerge the ears of corn in for 5-6 minutes in boiling water and then put in ice water to stop the cooking process.
Freeze kernels – Remove the corn kernels and freeze in a ziplock bag. (We do this a lot to make creamed corn. ) See How to Cut Corn Off the Cob.
What grilled corn ideas can you all share?
We also have this easy Crock Pot Corn on The Cob Recipe
More leftover ideas: