I'm so excited to share with you these crock pot freezer meals! So many of you have told me how much you love your crock pot and you love the idea of freezer meals. But the idea is simply overwhelming.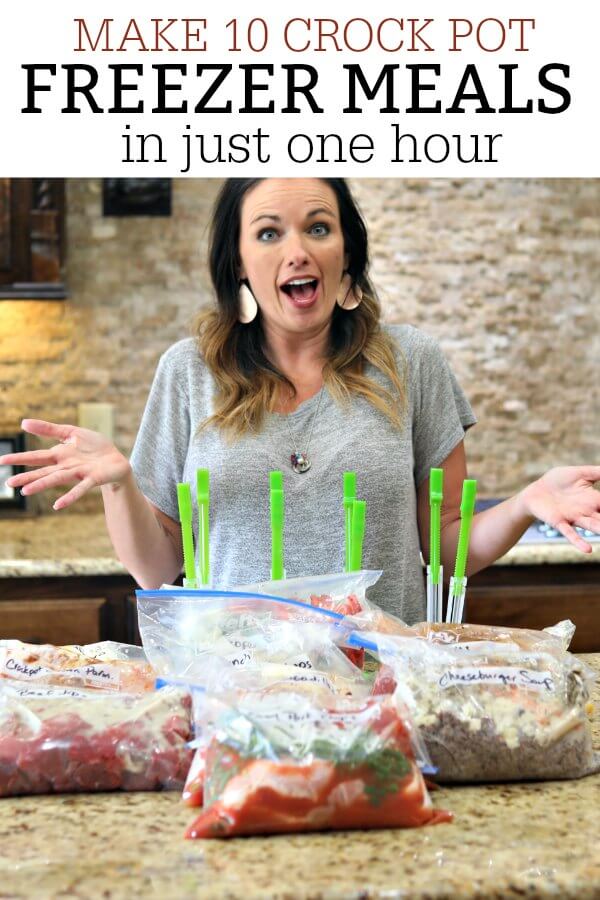 How do you start with freezer cooking?
How do you decide what to make?
How do you plan and shop for it all? Is it going to take too much of my time?
I'm here to tell you I have come up with a plan! I have created the Lazy Day cooking club!
Learn How to create 10 make ahead freezer slow cooker meals in just an hour!
I'm a single mom to 8 beautiful kiddos. I get it. Life is crazy.
Getting dinner on the table when you have basketball practice, soccer games, dance, and homework almost every single night is almost impossible.
The planning…. the shopping…. the cooking… Who has time for it all?
That is how the Lazy Day cooking club was born!

I decided there had to be a better way, so I created easy freezer crockpot meals on a budget. I'm super busy with 8 children, their activities, and working full time running my recipe website, Eating on a Dime. I love helping families find easy recipes but I knew I could help even more.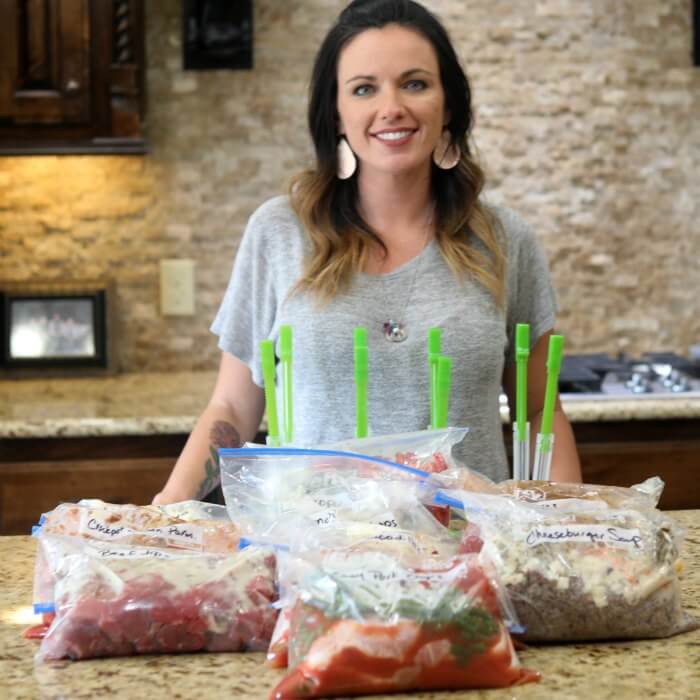 The Lazy day cooking club gives you the instructions, the recipes, and even a printable shopping list for 10 crock pot freezer meals.
I'll show you have to create 10 crock pot freezer meals in about an hour. Then I'll show you how to take these recipes from the freezer to your crock pot in just minutes.
What is included in the Lazy Day Cooking club:
The Lazy Day Cooking club gives you everything you need to make dinner prepe a breeze.
Every month you get:
Freezer meal plans: no ore stressing over what to cook
Simple crock pot meals – easy to make, and packed with flavors
Shopping lists – hit the grocery store once and 10 meals are DONE!
Updated video content – LIVE VIDEOS featuring instructions and cooking tips for fool proof cooking
Community – connect with other busy families in a supportive and fun atmosphere
and so much more!
In fact, you can see how I created 10 crock pot freezer meals live below!
This is so simple to do! We have taken out all the guess work on how to get 10 crock pot freezer meals in your freezer in just an hour. Then you just need a few minutes and dinner will be cooking while you are away! What will you do with all your free time? 🙂
Here is another video where I created 5 crock pot freezer meals with shopping list in no time!
You will need the following supplies to make freezer cooking easier: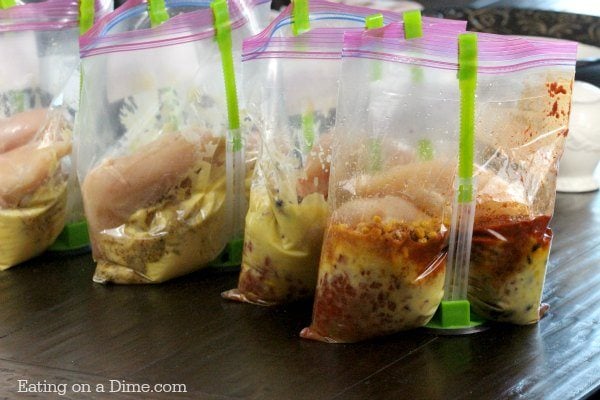 These hands free bag holders are seriously a life saver. You can see them in action above. They keep your bags open so you can just dump your ingredients inside. You can snag them very inexpensively on Amazon.
Crock pots I recommend for Freezer cooking:
Honestly any crock pot will work. However, I highly recommend a Ninja cooking system. The reason is because you can use the stove top feature to thicken sauces and that helps with freezer cooking. We have done that several times with our crock pot chicken alfredo, crock pot chicken noodle soup, crock pot pepper steak, and many more!
Plus the programmable feature is nice if you work outside the home. I personally own the Ninja Auto-iQ but any will work.
If you give me 1 hour of prep work, you will get 10 evenings back in your life!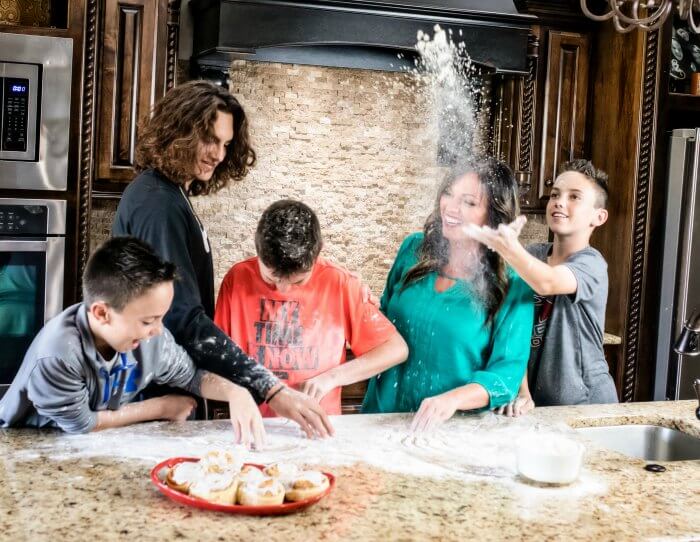 So bring the fun back to the family!

Stop stressing over dinner, and enjoy easy freezer crockpot meals on a budget.

Join the Lazy Day cooking club today!