This post may contain affiliate links. If you make a purchase through links on our site, we may earn a commission.
I'm so excited to share with you these crock pot freezer meals! So many of you have told me how much you love your crock pot and you love the idea of freezer meals. But the idea is simply overwhelming.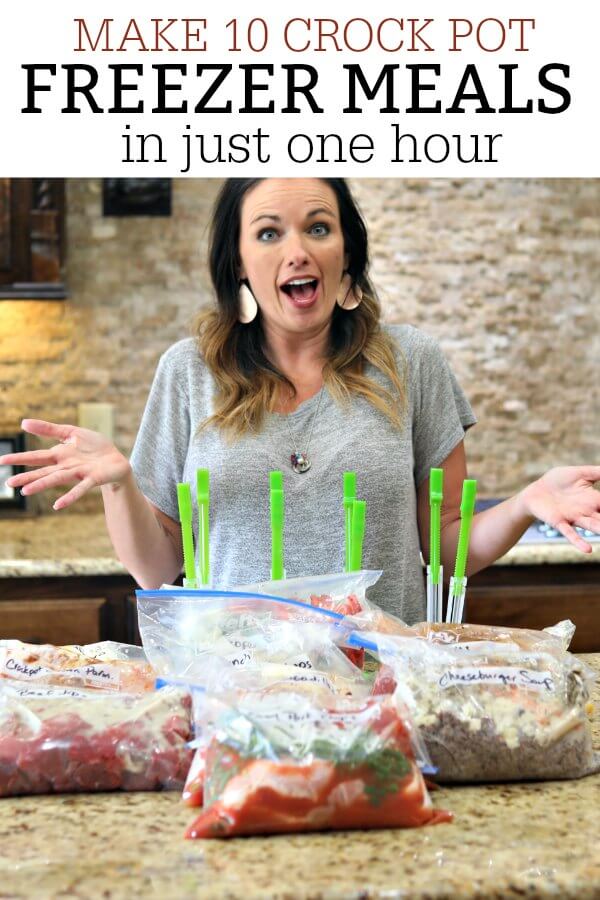 How do you start with freezer cooking?
How do you decide what to make?
How do you plan and shop for it all? Is it going to take too much time to prep the meals?
I'm here to tell you I have come up with a plan! I have created the Lazy Day cooking club!
Learn How to create 10 make ahead freezer slow cooker meals in just an hour!
I have 8 kids and life is crazy busy right now…I understand.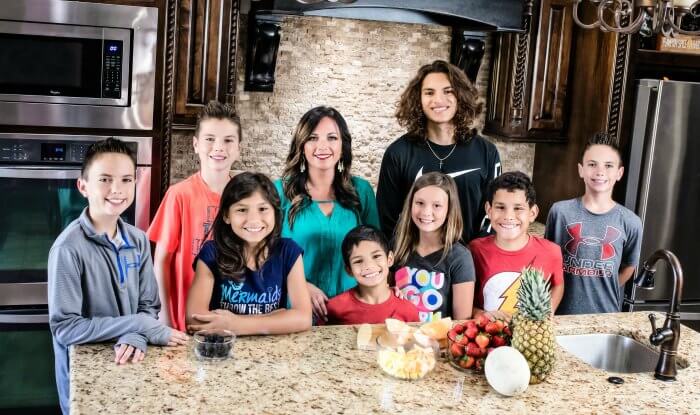 Getting dinner on the table when you have basketball practice, soccer games, dance, and homework almost every single night is almost impossible.
The planning, the shopping and the cooking…I never have time for it all.
That is how the Lazy Day cooking club was born.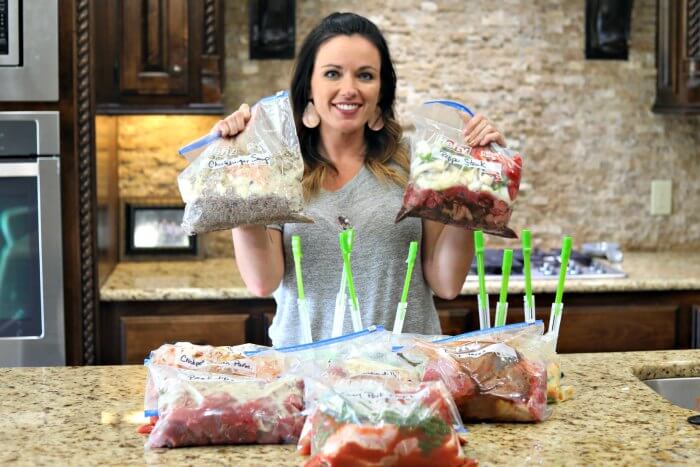 I decided there had to be a better way, so I created easy freezer crockpot meals on a budget.
I'm super busy with 8 children, their activities, and working full time running my recipe website, Eating on a Dime. I love helping families find easy recipes but I knew I could help even more.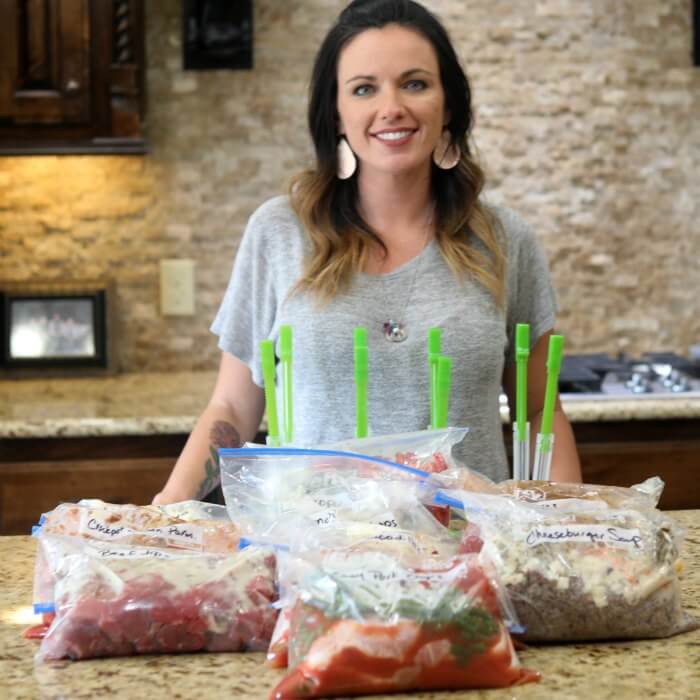 The Lazy day cooking club gives you the instructions, the recipes, and even a printable shopping list for 10 crock pot freezer meals.
I'll show you have to create 10 slow cooker recipes in about an hour that all can be frozen too. Then I'll show you how to take these recipes from the freezer to your crock pot in just minutes.
These simple crock pot recipes are perfect for busy weeknights so you can still enjoy dinner with your family.
Freezer Cooking Tips:
Before you start prepping freezer meals, here are a few tips to make the process as easy as possible.
First, decide how often you want to prep your freezer meals. Generally, I prep one a week so I only have a few meals to prep. However, you can easily prep one a month as well.
Pick out the recipes that you want to prep. This is when the club becomes so helpful. You can log into the Lazy Day Cooking Club, pick out which freezer meals your family will love and you can update the serving sizes on these meals too.
Then create a shopping list for your meals that you want to prep and get your groceries. Again, the club will make this list for you.
Get your groceries and then you're ready to prep your meals. You can have your groceries delivered, pick them up or go shopping yourself whichever you prefer.
Add the protein to the freezer bags at one time, then clean up your work space and then prep the remaining ingredients. This will prevent cross contamination when prepping your meals.
When you're ready to prep, we recommend getting out all the ingredients and sitting them on your countertops so you don't have to go back and forth to your cabinets while you're prepping.
Then put on some music and making prepping your dinners fun!
After you have prepped all your meals, make sure you get out as much air as possible from the freezer bags before placing them in the freezer.
Place the freezer meals on a flat surface in your freezer. If you place them on a grate in the freezer, they might get stuck in your freezer once it's frozen.
What is included in the Lazy Day Cooking club:
The Lazy Day Cooking club gives you everything you need to make dinner prepe a breeze.
Every month you get:
Freezer meal plans: no ore stressing over what to cook
Simple crock pot meals – easy to make, and packed with flavors
Shopping lists – hit the grocery store once and 10 meals are DONE!
Updated video content – LIVE VIDEOS featuring instructions and cooking tips for fool proof cooking
Community – connect with other busy families in a supportive and fun atmosphere
and so much more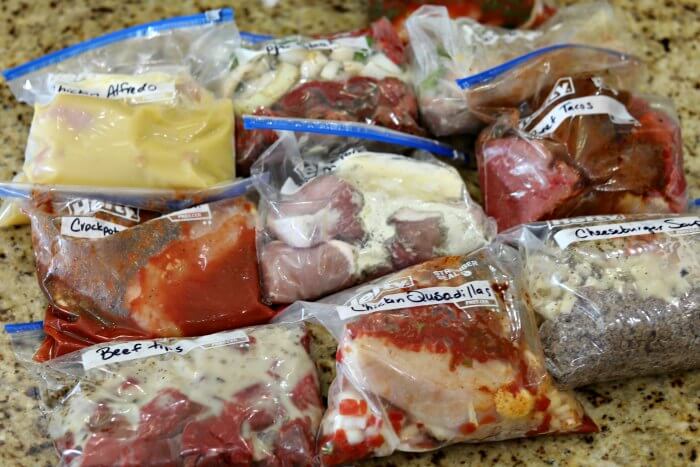 Do you have to freeze these meals?
Generally, once these meals are created, I store them in the freezer. However, you can store them in your refrigerator as long as you cook them before the meat expiration date.
How Long Do Freezer Meals last in the Freezer?
These freezer meals will last for 3-6 months depending on your freezer.
How long should prepping these meals take?
I have found that it takes approximately 10-20 minutes to prep 1 meal. So it just depends on how many meals you prepping to determine how long it would take to prep all your meals.
Generally, I can prep 3-4 meals in under 30 minutes!
Do you have to pre-brown ground beef?
Generally, I pre-brown ground beef before using it in these freezer meals. The best party about prepping multiple meals at once, is that you can brown a large batch of ground beef and make multiple meals from it.
Do you have to thaw these meals out before cooking them?
I throw these meals into my crock pot from frozen. Usually I have to run some water on the outside of the bag to loosen the bag from the food inside to get it to remove from the bag.
You can thaw them out in the refrigerator overnight if you prefer. Once they are thawed out in the refrigerator, I recommend cooking them within 24 hours.
How long do these meals take to cook in the crock pot?
The cook times for each crockpot recipe varies. The cook time is listed in each recipe in the Lazy Day Cooking Club.
However, most recipes can be slow cooked on low for 6-8 hours or cooked on high for 3-4 hours.
Check out this video on how to prep freezer meals:
This is so simple to do! We have taken out all the guess work on how to get 10 crock pot freezer meals in your freezer in just an hour.
Then you just need a few minutes and dinner will be cooking while you are away! What will you do with all your free time?
Here is another video where I created 5 crock pot freezer meals with shopping list in no time!
What do you need to make freezer meals?
Here are a few items that you will need to make easy crock pot freezer meals. Most of these you probably already have in your kitchen.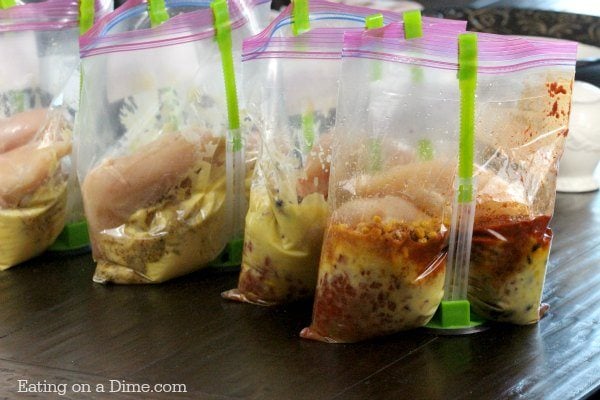 Are there any ingredients that can't be frozen?
In the Lazy Day Cooking Club, we list out all the ingredients that can be frozen and the ones that we recommend can't be frozen, so you don't have to worry about it.
However, generally, we don't freezer diary items as they tend to separate when they're frozen.
Also, we don't freeze raw potatoes as they can turn black. Other than that, we pretty much freeze everything else in these recipes.
Crock pots I recommend for Freezer cooking:
Any crock pot will work with these freezer meals. However, I highly recommend an Instant Pot Aura Crock Pot.
The reason is because you can use the stove top feature to thicken sauces and that helps with freezer cooking.
We have done that several times with our slow cooker chicken Alfredo, crock pot chicken noodle soup, crock pot pepper steak, and many more!
Plus the programmable feature is nice if you work outside the home. I personally own the Instant Pot Aura crock pot but any crock pot will work great to cook these recipes .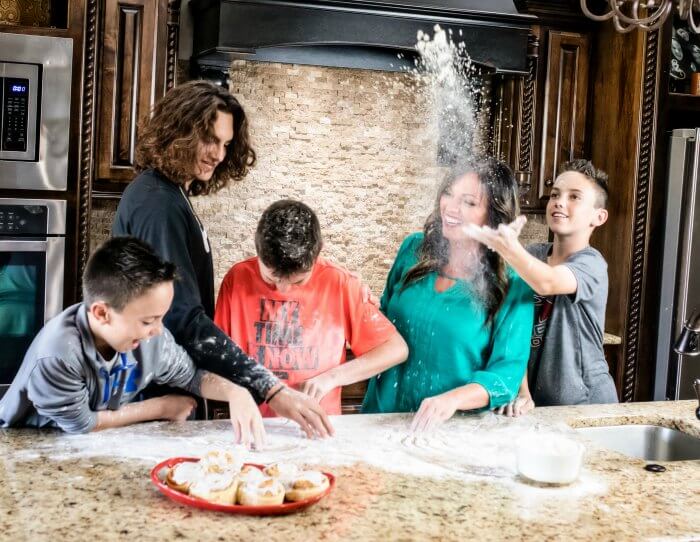 Stop stressing over dinner, and enjoy easy freezer crockpot meals on a budget.