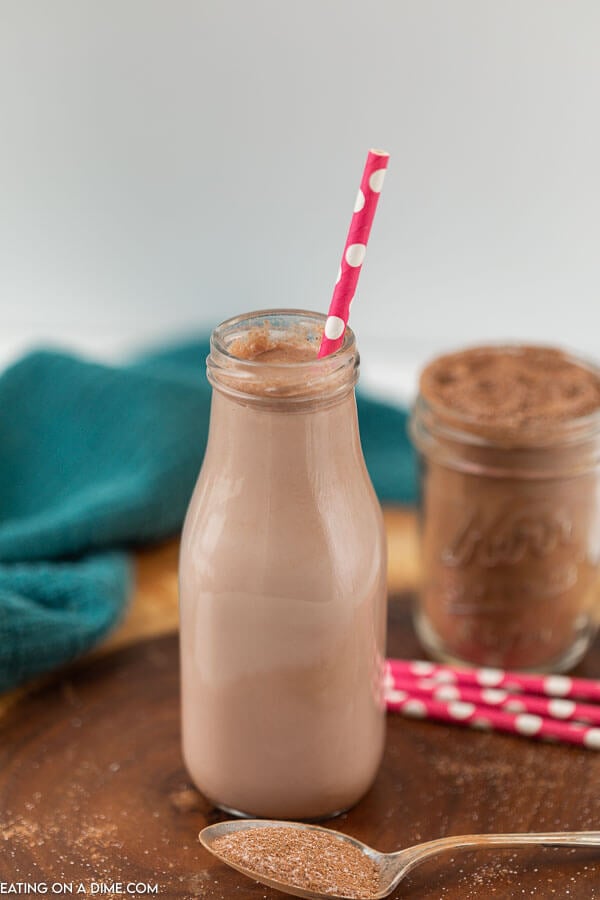 My kids love chocolate milk! They will drink regular ole milk, but when we add chocolate to their milk you would have thought they died and went to heaven. Honestly, we don't do chocolate that often for a couple of reasons. First, it is kind of expensive. We don't often find great deals on Nesquick, so I don't buy it that often. Second, there are a ton of ingredients in Nesquick that are primarily used as preservatives that I don't really want in my kiddos little systems. After a quick Pinterest search, I found out just how easy it is to make Homemade Nesquick.
When you see how easy this is, you'll be making your own in no time! You only need 2 ingredients (and maybe a cute little mason jar). Are you ready to make your own homemade Nesquik? Let's do this!
Ingredients
Cocoa Powder (any kind will do)
Granulated sugar
I have seen some people say they like to add a small amount of salt, but that is completely optional. Honestly? We have so much added salt in a variety of foods and drinks that I really try to leave it out when I can.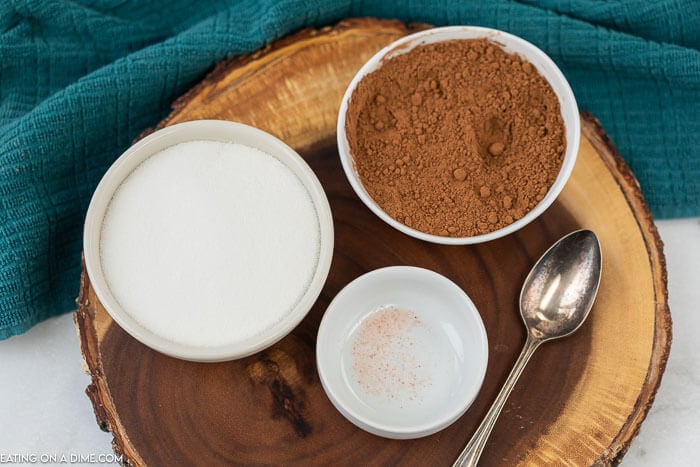 Directions to make Homemade Nesquick
Are you ready? This is going to go quickly… Add your cocoa powder and granulated sugar to a mason jar. Secure the lid and shake until well mixed. That is it!
To make a delicious cup of chocolate milk, put a couple of teaspoons of the homemade Nesquick in a glass. Add about a tablespoon of very warm water and mix until powder is dissolved. Add desired amount of cold milk and enjoy.
If you are wondering about the warm water – cocoa powder can be difficult to fully incorporate in cold drinks. The warm water helps dissolve the cocoa powder and sugar so when you add your cold milk you won't be left with unsightly clumps of homemade Nesquick on the top of your milk. Once you add your milk, you'll never know there is a tiny bit of water in there.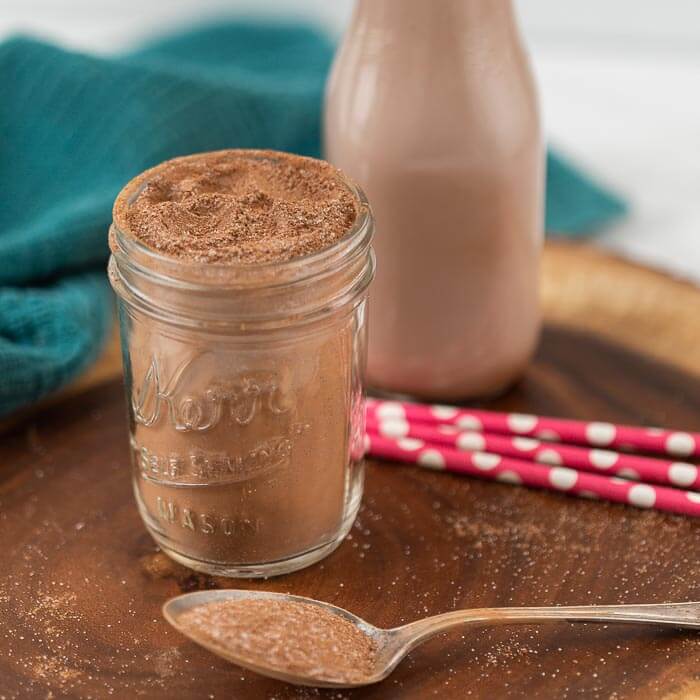 This is much cheaper to make!
The average cost for a 10 ounce container of Nesquick will probably set you back about $3. I was able to find Best Choice Cocoa Powder marked down (right after Christmas) for only $1. I was also able to get a 4 pound bag of sugar for only $1 (it was on sale and I had a coupon).
Even if I used and entire container of cocoa powder and sugar (which I didn't), this would still cost you less than a container of Nesquick! You really have no reason as to why you shouldn't try to make this homemade Nesquick today!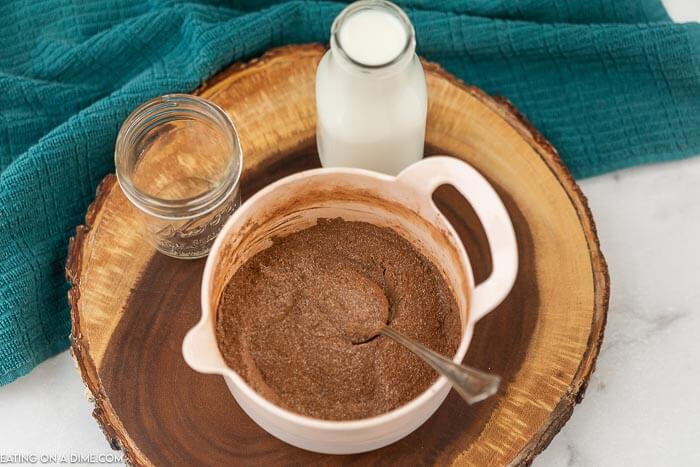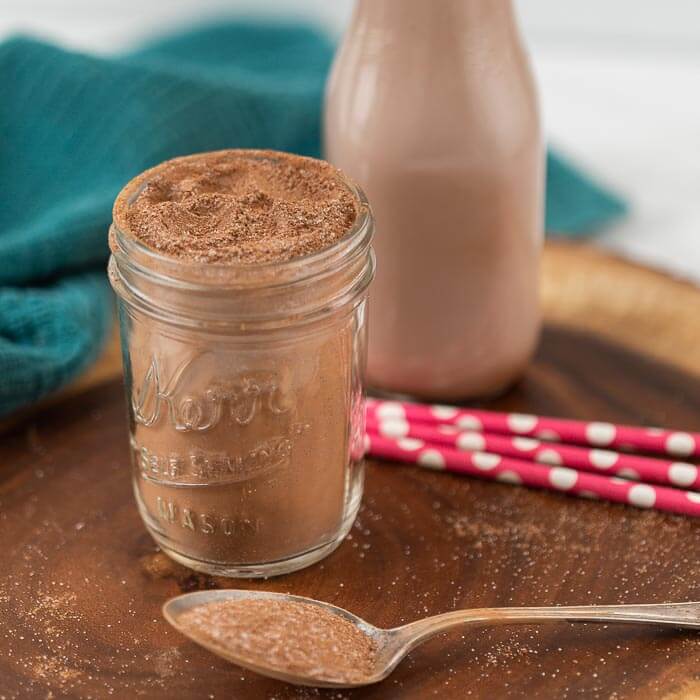 Homemade Nesquik
Save money by making your own homemade nesquik. It is much easier and healthier by making your own nesquik.
Keyword:
Homemade Nesquik
Ingredients
1 1/3

cup

granulated sugar

2/3

cup

cocoa powder

1/8

tsp

salt

optional
Instructions
Place all of the ingredients in a mason jar.

Secure lid and shake powdered mixture until completely mixed.

To make chocolate milk, add 1-2 teaspoons of homemade nesquick to 1 tablespoon hot water. Stir until dissolved. Add desired amount of cold milk, stir and enjoy.
Recipe Notes
This recipe would make 48 servings (with adding 2 tsps) of our tasty Nesquick. 
Nutrition Facts
Homemade Nesquik
Amount Per Serving
Calories 24
% Daily Value*
Sodium 6mg0%
Potassium 18mg1%
Carbohydrates 6g2%
Calcium 2mg0%
Iron 0.2mg1%
* Percent Daily Values are based on a 2000 calorie diet.
 Make sure you try some of our other homemade mixes: