This post may contain affiliate links. If you make a purchase through links on our site, we may earn a commission.
Copycat Wendy's Frosty recipe is made with 3 simple ingredients and taste amazing. We love Wendy's Frosty and now we can make it at home.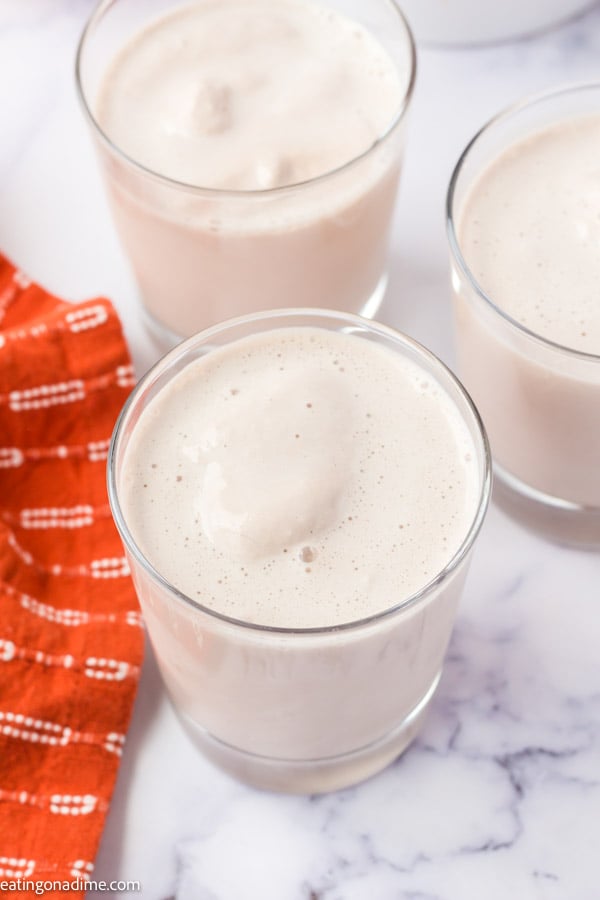 Copycat Wendy's Frosty Recipe:
Wendy's Frosty is our favorite thing to get at Wendy's. It is creamy, delicious and comes in different flavors. But our favorite is the Chocolate frosty. This recipe is easy to make and with only 3 ingredients it is the perfect dessert anytime of the week.
There is no need for an ice cream maker to make this copycat frosty recipe. All the ingredients blend easily in the blender. I place the frosty in some fun glasses and it doesn't long for the kids to devour it.
This copycat Wendy's Frosty recipe is similar in taste, texture and just as creamy. We love recreating our favorite recipes, and my kids are glad that they can now enjoy their favorite Frosty at home.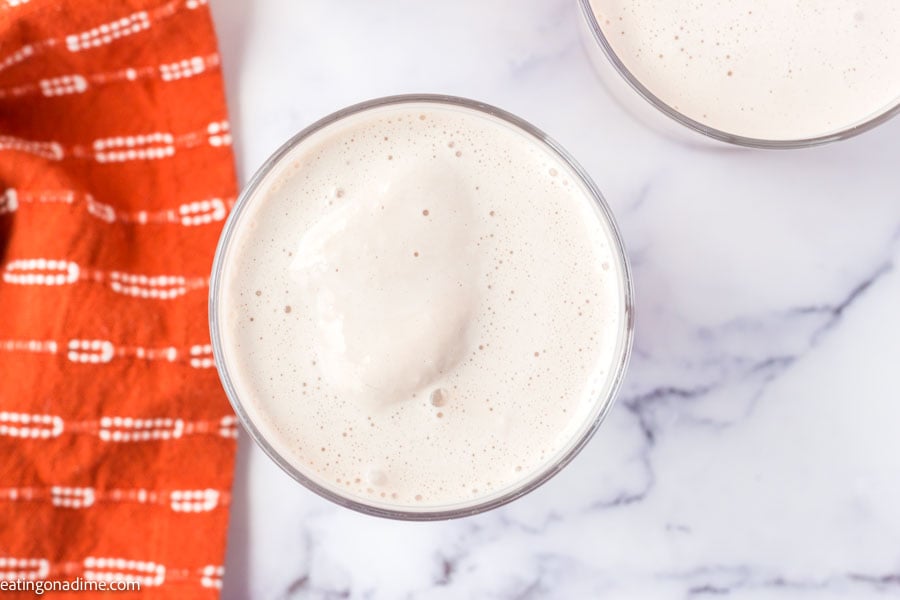 How Does Wendy's Make their Frosty?
Wendy's Frosty is known for its thick, cold and creamy texture. There really isn't any a treat like it. The Frosty is a light brown and malty chocolate flavor. But did you know that they add a vanilla flavor to the mix?
Wendy's add the vanilla flavoring so that it isn't a powerful chocolate flavor. There are many added ingredients to the Wendy's Frosty. When we recreate recipes, we like to keep things simple and budget friendly.
We created this copycat Frosty recipe with only 3 ingredients. My kids think it has a similar taste like the fast food recipe but better.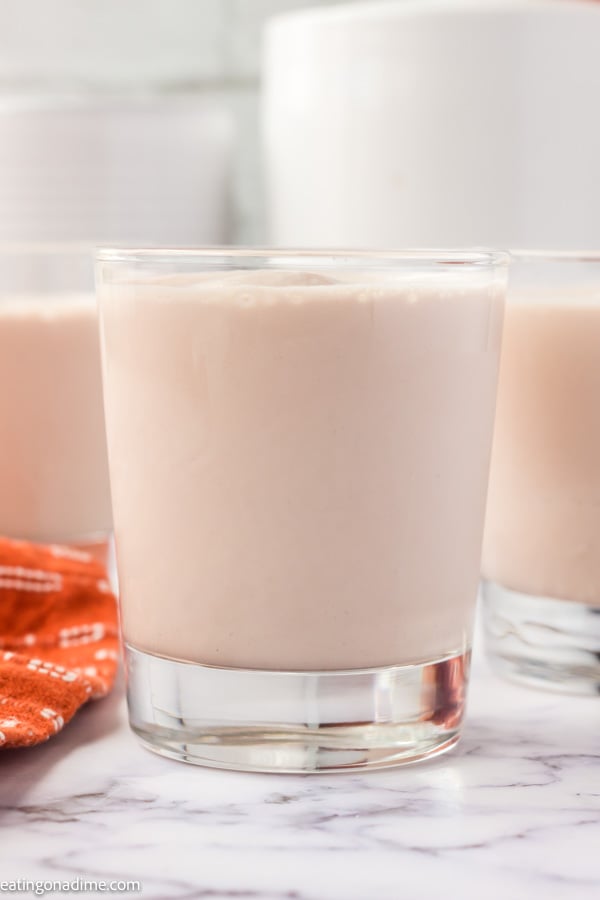 Homemade Frosty Ingredients:
Vanilla ice cream – softened slightly
Milk – I usually use whole
Nesquik powder
How to Make Wendy's Frosty Recipe:
Add Ingredients – Place the softened ice cream, milk, and Nesquik powder to the blender.
Blend Ingredients – Once all ingredients have been added combine frosty mixture in a blender. Blend ingredients until smooth.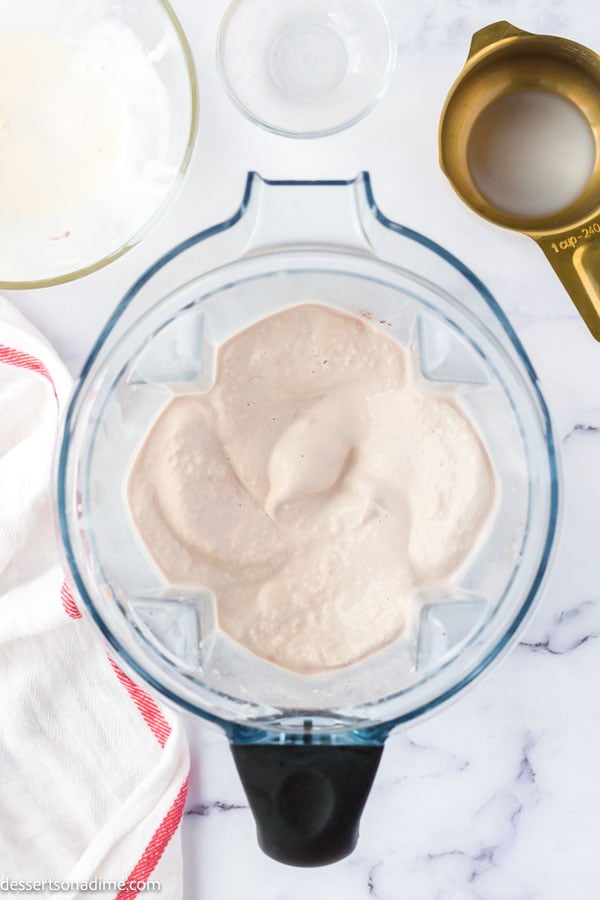 Is Wendy's Frosty a Milkshake?
Based on the ingredients of milk and ice cream we would definitely say this sweet treat is a milkshake. Wendy's Fast Food Restaurant doesn't call it that, but I would call it a milkshake.
As a kid we at a Wendy's because they are also known for the square burgers and fries. The one thing we always did is dip our french fries in the frosty. There is just something about the sweet and salty flavoring combination.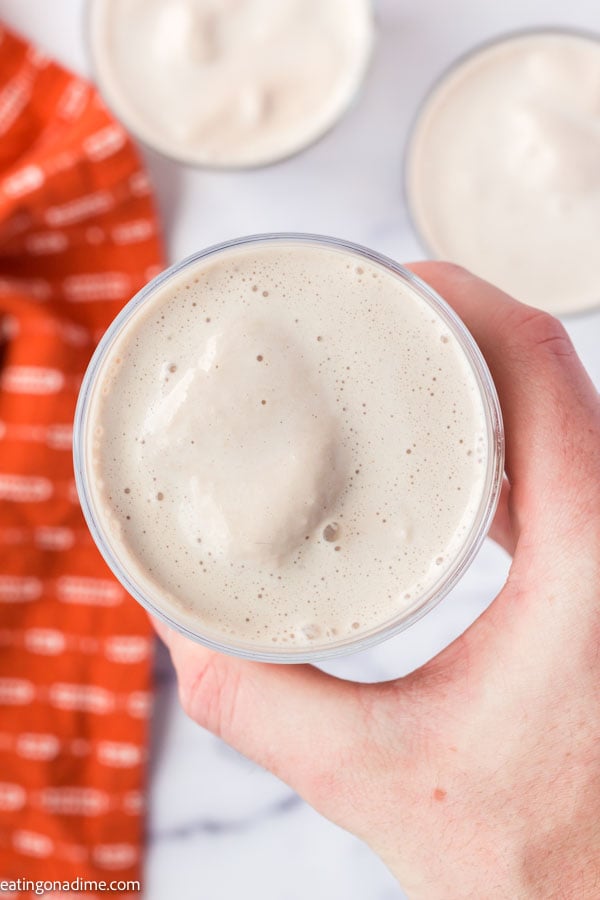 Frosty Tips:
Soften Ice Cream – Before adding the vanilla ice cream to the blender, make sure it has time soften. We recommend leaving it on the counter for about 5 minutes and it will be the perfect texture to spoon into the blender.
Chocolate Powder – If you don't have any Nesquik Powder you can use another chocolate milk powder. You can also use Cocoa Powder.
Thicker Option – If you prefer a thicker frosty, just use less milk.
Whipped Cream – For a fun twist on a classic frosty, top it with whipped cream or cool whip.
Vanilla Extract – To enhance the vanilla flavoring, add a teaspoon of vanilla extract.
Milk Options – You can also substitute with Chocolate Almond Milk for the Whole Milk.
Can you put a Frosty in the Freezer?
Yes, you can put the leftover frosty in the freezer. Once you are ready to enjoy it again, just let it sit at room temperature for about 30 minutes.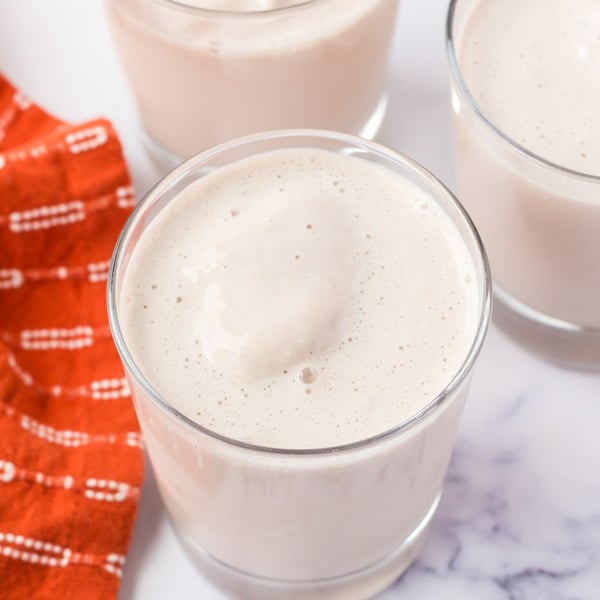 Blender Recommendation:
You definitely want a good blender to use. Don't waste your time like I did with these cheaper models, and just get something nice from the get go.
I have a Vitamix and we highly recommend this model. We have had it for many years and it's still working to make smoothies, shakes and frosty and more!
It's paid for itself time and time again with all the money I have saved making smoothies and milkshakes at home. It is pricey but it's truly worth it.
Amazon has several of them on sale right now for a great price. If you just can't make it work in the budget, I recommend a Waring professional blender. It's the next best thing and it will get the job done.
It really does make a difference having a good blender! It will save you time and money!
Print Recipe here for Copycat Wendy's Frosty:
Copycat Wendy's Frosty
Copycat Wendy's Frosty recipe is made with 3 simple ingredients and taste amazing. We love Wendy's Frosty and now we can make it at home.
Ingredients
4

cups

vanilla ice cream

softened slightly

1

cup

milk

I usually use whole

3

tablespoons

Nesquik powder
Instructions
Combine everything in a blender and blend until smooth
Nutrition Facts
Calories
318
kcal
,
Carbohydrates
36
g
,
Protein
7
g
,
Fat
17
g
,
Saturated Fat
10
g
,
Polyunsaturated Fat
1
g
,
Monounsaturated Fat
5
g
,
Cholesterol
65
mg
,
Sodium
130
mg
,
Potassium
411
mg
,
Fiber
2
g
,
Sugar
31
g
,
Vitamin A
655
IU
,
Vitamin C
1
mg
,
Calcium
249
mg
,
Iron
1
mg
More Copycat Recipes: