This post may contain affiliate links. If you make a purchase through links on our site, we may earn a commission.
Learn how to freeze cookies. Enjoy homemade cookies any day of the week with these easy tips for freezing cookie dough.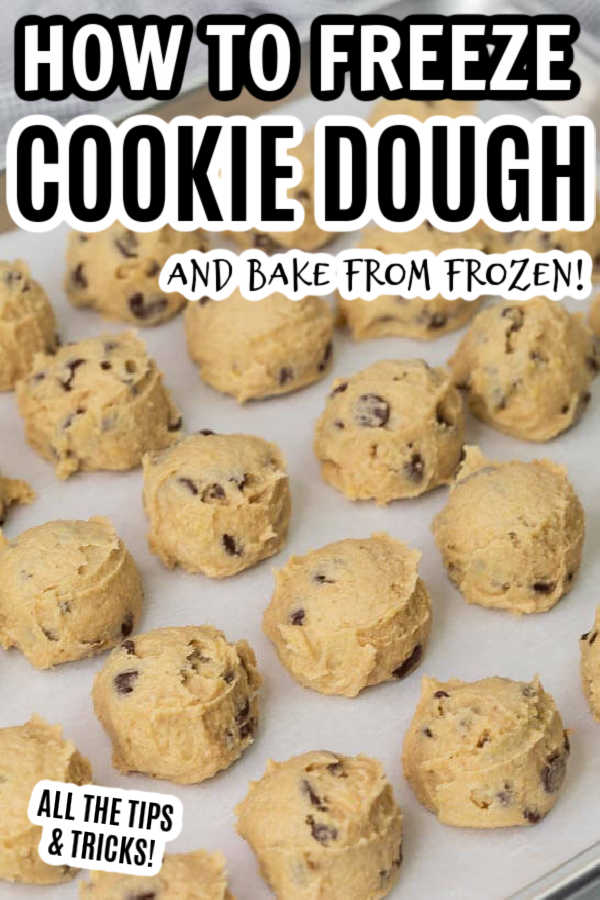 Can I freeze homemade cookie dough?
Yes and you will love how much time this saves!
I have a nice freezer tip for you. This one is VERY nice because it is a HUGE time saver.
Next time you make cookies from scratch, make a double batch and then freeze your left overs before cooking. Then you have premade cookies ready to bake.
Now, you can have fresh baked cookies with no effort. I love it, because you can easily bake just 6 cookies if you want, instead of 24 – bake only want you want!
Let's get started!
How to freeze cookie dough:
Mix your cookies like you normally would.
Roll into balls and place on a cookie sheet. You may want to flatten them out some if you want.
Make sure the cookies are not touching and place into the freezer.
Allow to freeze for about an hour.
Then Place into a freezer bag.
Make sure you label your bag with the kind of cookies and the baking instructions.
How to bake frozen cookie dough
Place the amount of cookies you want on a cookie sheet.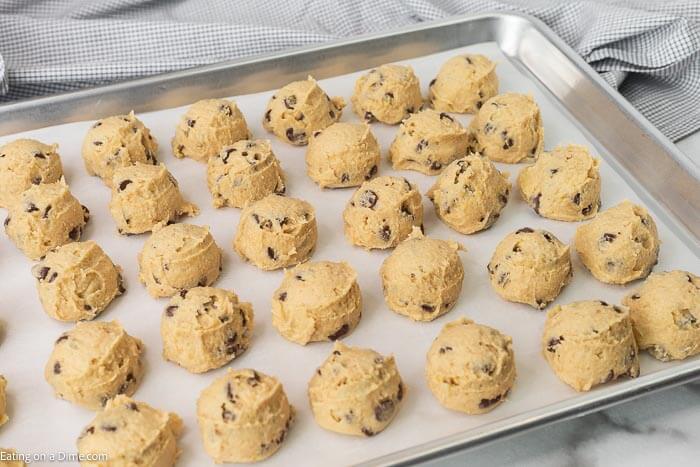 Preheat oven to the amount on your directions.
Bake. That is it (in general you will need to add 2 minutes to your cooking time when they are frozen)
Now you know the best tips and tricks for freezing cookie doughs!
I love this!! Now, we can have fresh baked cookies after dinner. I just pop them in the oven right before we eat. I am planning on making several batches of cookies this weekend just for the freezer. Enjoy!
You might also want to start freezing Baked Cookies!
Another tip is to freeze the cookies once you bake them. I like to flash freeze the freshly baked cookies once completely cooled and then separate them with waxed paper in a freezer bag or container.
Freezing baked cookies is very simple. You won't have any freezer burn as long as you make sure the cookies are wrapped good.
Try some of these cookie recipes: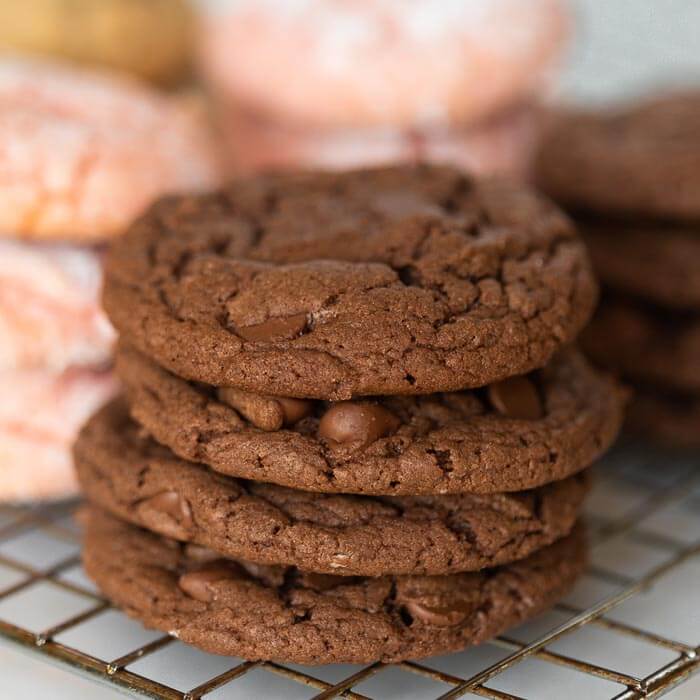 Learn how to freezer cookie dough: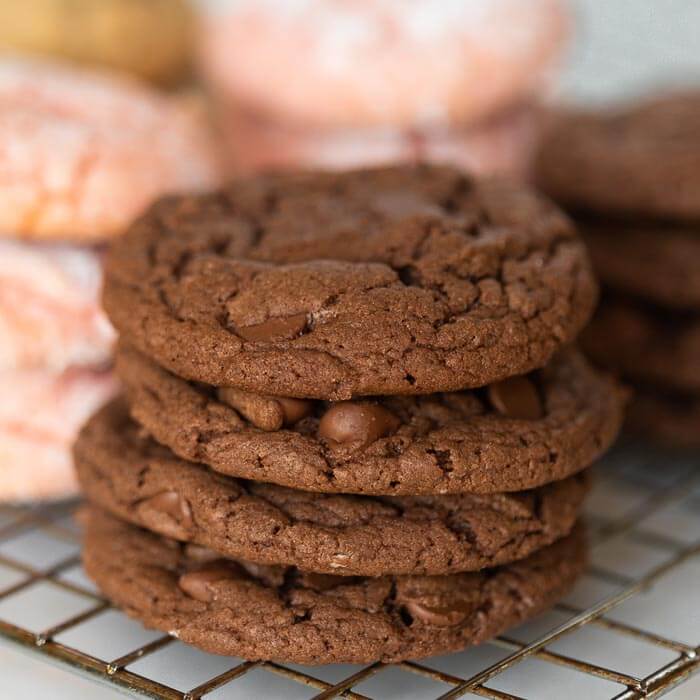 Print Recipe
How to freeze Cookie Dough
Instructions
Prepare your cookie dough. All types of cookie dough works great for freezing.

Line a baking sheet with parchment paper.

Roll the cookie dough into a balls. I used a cookie scoop but you can roll them with your hand if you prefer.

Place the cookie dough balls on the baking sheet.

Then place the entire baking sheet into the freezer for at least 1 hour until the cookie dough is frozen.

Then remove the baking sheet from the freezer and transfer the cookie dough into freezer safe zip lock baggies to store for up to 3 months.

Directions on how to Cook from Frozen:

Preheat the oven based on the cookie dough instructions.

Place the number of cookies that you want onto a baking sheet.

Bake the cookies based on instructions for the cookie dough that you prepared and add 2 minutes to the cook time since the dough is frozen.

Enjoy!
Nutrition
Calories:
82
kcal
|
Carbohydrates:
12
g
|
Protein:
1
g
|
Fat:
4
g
|
Saturated Fat:
1
g
|
Cholesterol:
2
mg
|
Sodium:
55
mg
|
Potassium:
28
mg
|
Fiber:
1
g
|
Sugar:
7
g
|
Vitamin A:
7
IU
|
Calcium:
2
mg
|
Iron:
1
mg
Try these other easy freezer recipes: