This post may contain affiliate links. If you make a purchase through links on our site, we may earn a commission.
Learn How to Make a Slushie with Kool Aid at home. Your kids will love these Kool Aid Slushies. They taste great and they are about a fraction of the cost of the ones you buy at the gas station.
How to make a Kool Aid Slushie:
We are so glad summer is here! The kids and I are having a blast enjoying the sun and having fun together as a family. We are trying to "take it easy" this year a bit and do some fun stuff at home. Today I want to show you how to make a slushie with favorite flavors of Kool Aid drink mix.
These Kool-aid slushie recipe are so fun for Summer. Perfect way to cool down on a hot summer day. We have tried several different flavors and the kids just loved them all. If I had to pick I would say that orange was my favorite.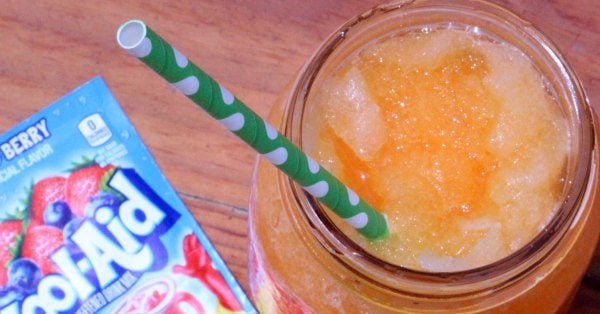 A good blender is a must!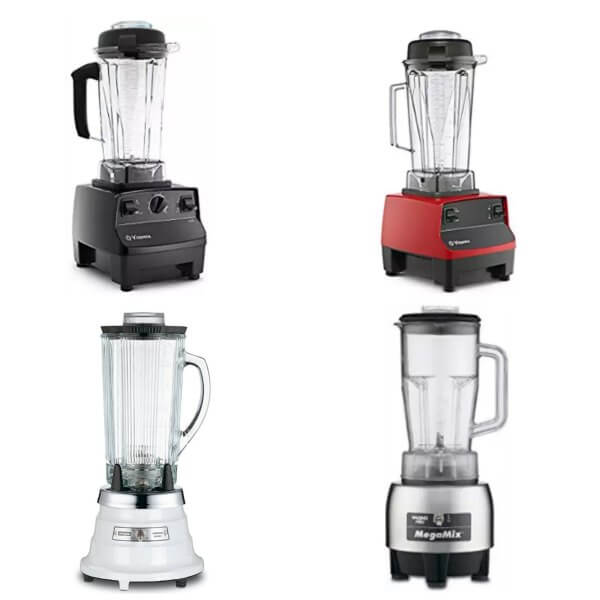 I highly recommend the Vitamix as it makes the best smoothies. The one I have is old, but it is still going strong. It is quite the investment to get one, but it is one investment that won't disappoint.
It will be the last blender you ever had to buy. Amazon has several of them on sale right now for a great price.
Now if a Vitamix isn't in your budget, then I recommend a Waring professional blender. They are going to get the job done and you can get them for as low as $50. Now they are not as great as a Vitamix, but they are the next best for a much more reasonable cost.
How do you make a slushie in a blender?
You will be so surprised how easy is to make. I wonder why I waited so long to make them. My kids have a blast picking out different flavors and literally it's so cheap to make these.
Grab a bag of ice, your favorite fruit flavors and you are all set to start making your favorite slushies.
Ingredients you need:
2 cups of cold water
1 kool-aid packet of your favorite flavors
½ cup of sugar
4 cups of ice cubes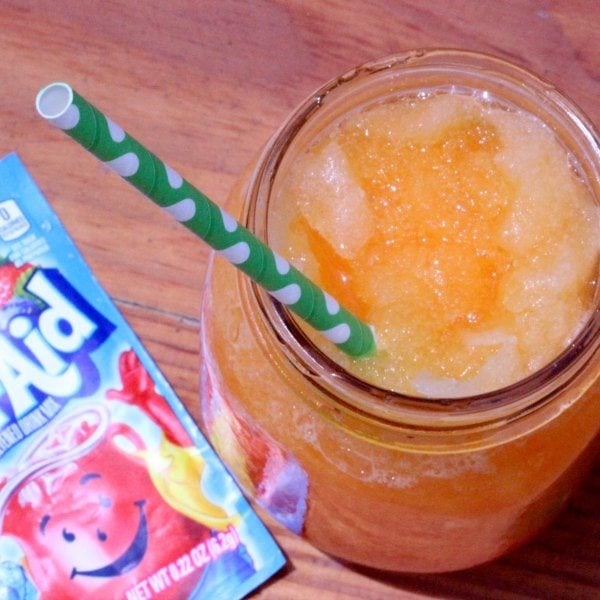 How to make a Slushie at home:
Place the water, kool-aid flavor packet and sugar in the blender, then add the ice.
Blend until smooth on high speed. You want it to be slushie type consistency.
Pour into four glasses and serve with a straw and maybe even a spoon.
The kids will love it!
We love adding ice cream to this recipe! When we add ice cream my kids call it the slushie shake. It makes it so creamy and the texture is so amazing.
The kids will think you are the best! All Summer long you will be making delicious frozen treats.
Celebrate with fun straws!
I've gotten a few questions on where you can buy the pretty straws and even fun lids to the mason jars. I actually bought them on Amazon:
Now Chevron Straws
are a bit more expensive, but definitely worth it if you are throwing a fun party. They add such a cute little touch to the glasses!
Have a slushie party!
Making these homemade slushies has been a great way to beat the heat this summer. The consistency and taste are just like the ones I was spending several dollars each on! Now I can make enough for my huge family for just a fraction of the cost.
The kids take turns choosing the flavors we make. Surprisingly, the favorite flavor has been blue raspberry. Sometimes if they have friends over, we will make a couple of different kinds. Their friends love it, and keep coming back for more.
These are all delicious to beat the heat! What is your favorite way to make a slushie?
Print this recipe so you will know how to make slushies:
How to make a Slushie with Kool Aid
How to make a Slushie with Kool Aid mix. These kool-aid slushies are fun for kids in the summer. These Kool aid slushies are so easy to make. Once you learn how to make a slushie, the kids will be so excited! Find out how to make slushies and beat the heat!
Ingredients
2

cups

cold water

1

kool-aid packet

1/2

cup

sugar

4

cups

ice cubes
Instructions
Place all the ingredients in the blender in the order listed.

Blend until smooth.

Pour into four glasses and serve with a straw and maybe even a spoon.
Recipe Notes
Add ice cream for a creamy, delicious finish your kids will love.
Nutrition Facts
Serving
4
g
,
Calories
97
kcal
,
Carbohydrates
25
g
,
Sodium
7
mg
,
Sugar
25
g
,
Calcium
4
mg

More drink recipes to try: