This post may contain affiliate links. If you make a purchase through links on our site, we may earn a commission.
Rather you love or hate it, here are The Best Cilantro Substitutes. Cilantro is a very important ingredient in a lot of recipes. Some recipes you can just leave it out if you are out and there are those recipes that it is a must.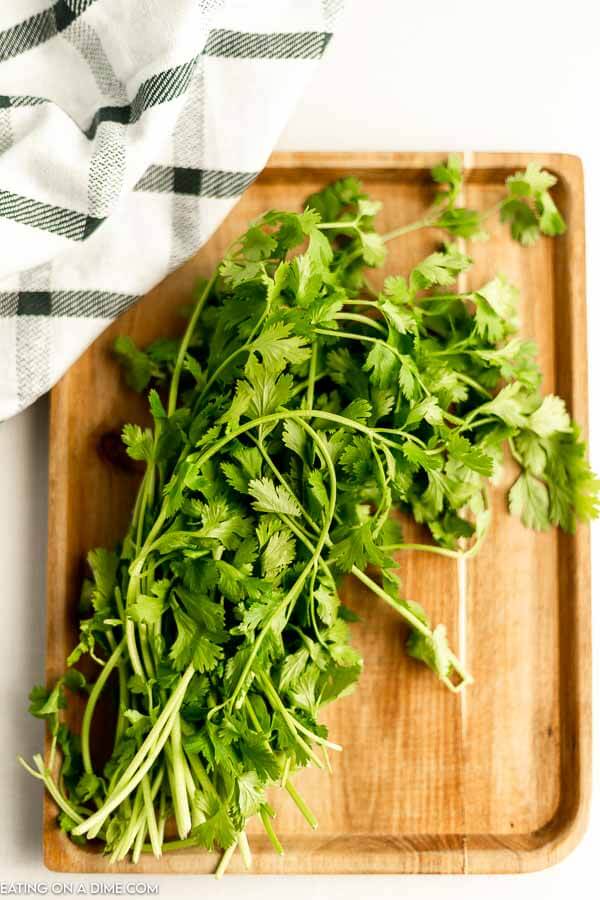 Fresh Cilantro Substitutes:
We love cilantro in my house. I put it in my favorite guacamole recipe to my cilantro lime rice, it is a must have. There have been times that I have been out and had to figure out an alternative so I didn't ruin my recipe.
These preferred methods have saved my meal, but it is hard to replace that bright, citrus flavor that Cilantro brings to our favorite recipes. Coriander Seeds also known as Vietnamese cilantro have a similar taste as cilantro and is another good option.
What is Cilantro:
Cilantro, coriandrum sativum, is herb that is found in many Mexican, Asian, and Indian recipes. It is a herb that is usually served fresh. If have dried cilantro it doesn't taste as good. The leaves look like a flat leaf parsley on long stems.
It is a crowd pleaser in our favorite salsa recipe. It is also known as Chinese parsley.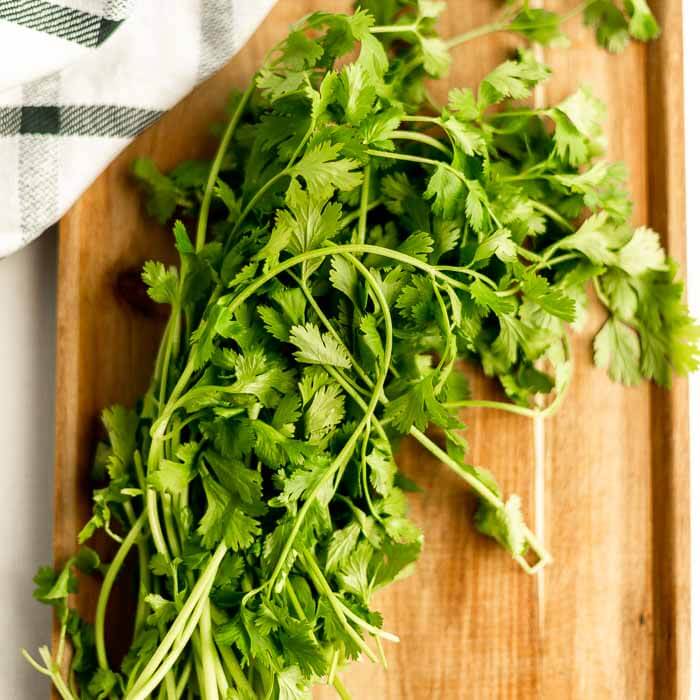 Why do people hate Cilantro?
There are some people can't stand the taste of Cilantro. Some say it has a soapy taste this is because of the aldehyde chemical in the leaves. Since Cilantro has such a distinct taste, it is very hard to find a replacement for the fresh herb.
When the cilantro is cook the flavor diminishes. It is best to not cook cilantro too long, add it to the end of cooking or on top of your meal. The bright, green leaf add a nice color to any recipe.
The Best Cilantro Substitutes:
Fresh Cilantro has a bright, lemon, peppery flavor. This hard to replace herb, is easy to prepare to cook with. When you find that you are out of this fresh herb consider these options which also includes curry powder.
These substitution for cilantro work great when you need it to garnish a meal or to top a dressing. But it if it is the main ingredient in a recipe that calls for cilantro, you may have to head to the store. Cilantro replacements are sometimes not an option.
Flat-Leaf Parsley:
Flat-leaf Parsley looks similar to cilantro. Parsley has strong stems and soft leaves, so they can easily be confused as the cilantro.
Flat-Leaf Parsley is a great substitute for cilantro but you miss that citrus, lemony flavor that cilantro brings. But the display that parsley has will give that same affect that cilantro gives to any meal.
Basil:
Traditional basil is a great substitute for cilantro. It provides a sweet, not as tangy ingredient to your recipe. There is also a Thai Basil can be used in your southeast Asian cuisines such as rau ram. It is sweeter but has that spice, bright and tangy taste that cilantro gives you.
Lemon or Lime:
I love the pop of green that can be added when using cilantro. But if you are just missing out on the citrus flavor that cilantro gives, try squeezing a lemon or lime.
Squeezing lemon or lime, isn't a good replacement if you are needing cilantro for a salsa recipe or as a main ingredient. Squeezing the lemon or lime juice gives you the tangy flavor to finish off a recipe.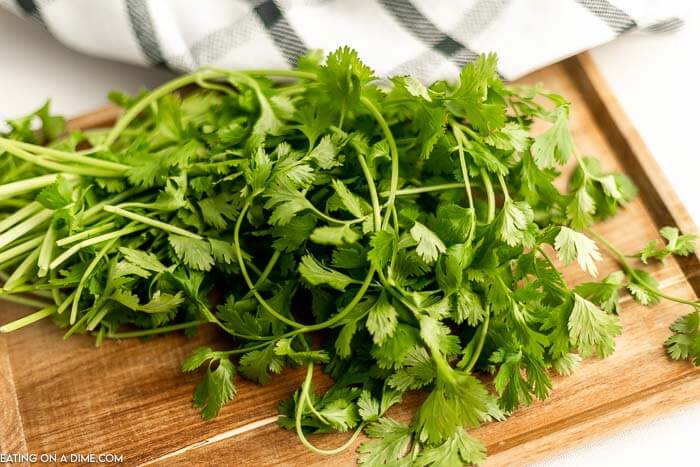 Dill:
Even though dill looks and taste different it can be a good swap for cilantro. Be sure to only start off with a little at a time. It doesn't take much to change the taste of your recipe.
Leave it out:
You can always just leave cilantro ingredient out all together. Really nobody will miss it and your guest that don't like the flavor of cilantro will be happy.
Best Substitutes Cilantro for Salsa:
Cilantro is a main ingredient to making the best salsa or pico de gallo recipe. So skipping it might not be the ideal thing to do. I have served it without it and it turned out okay, but I knew something was missing.
Any of these substitutes, such as the parsley, basil or dill are good alternatives for cilantro when making your favorite salsa.
Storing Cilantro:
When you are ready to use cilantro, wash and cut of the stems you need. Keep cilantro stems in water covered loosely with plastic wrap in the refrigerator.
Cilantro doesn't stay fresh long, so buy when you are ready to use.
Recipes to make with Cilantro:
Cilantro lime chicken tacos
Cilantro lime chicken tacos have fantastic flavor and the entire dish comes together in minutes. Skillet dinners are so easy and these tacos are amazing.
See the Recipe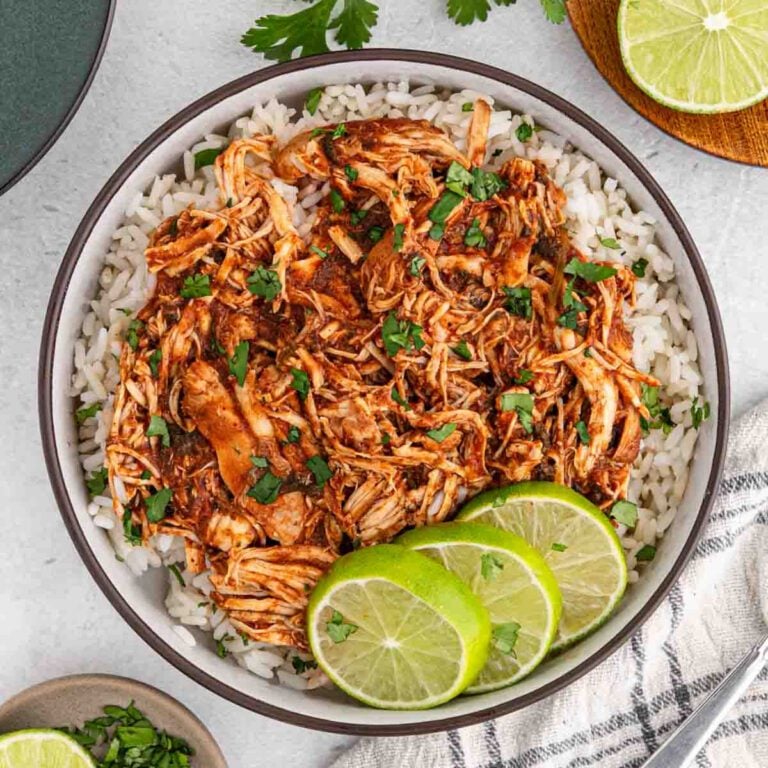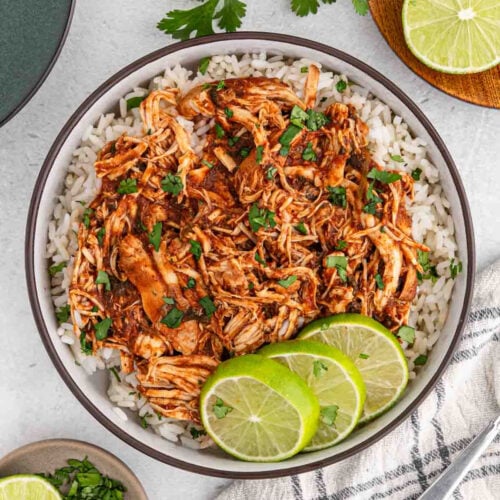 Slow Cooker: Cilantro Lime Chicken Recipe
Crock pot cilantro lime chicken recipe is packed with flavor. Cilantro lime chicken recipe is quick and easy. The entire family will enjoy this tasty meal.
See the Recipe
Cilantro Lime Shrimp Scampi recipe
Try this fun twist on a traditional shrimp scampi recipe. This cilantro lime shrimp scampi recipe is amazing and ready in 10 minutes.
See the Recipe
Cilantro Lime Rice
Try Cilantro lime rice recipe for an easy side dish. Cilantro lime rice is so quick to make. Everyone will enjoy Cilantro Lime Rice recipe.
See the Recipe
More substitutions to check out: