If you are looking for the Best Onion Powder Substitutes look no further. If you don't have the spice these options will give you a good substitute so you don't ruin your recipe.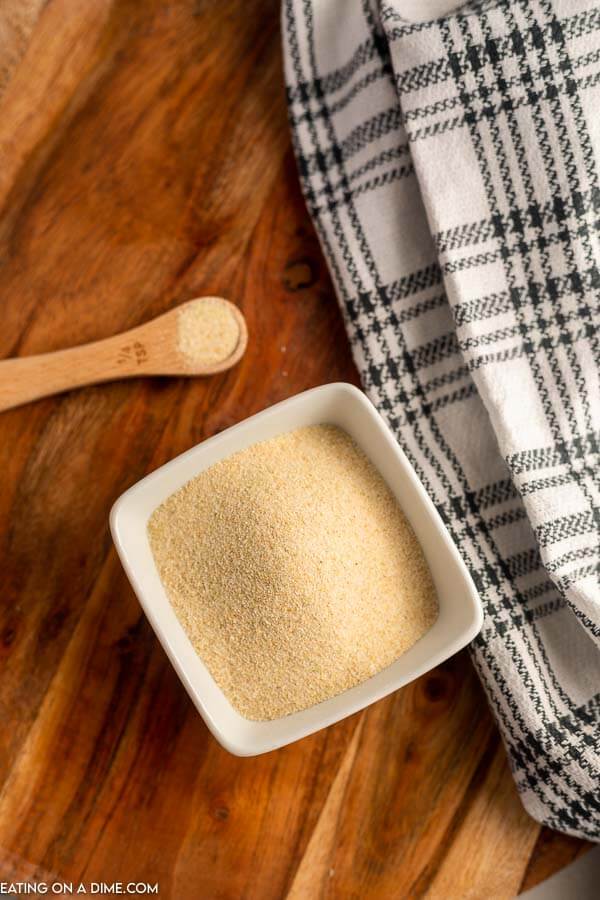 The Best Onion Powder Substitutes:
We use onion powder for a lot of our recipes. It is a staple spice in our pantry. It is a common spice that it is used in a lot of savory recipes to add some depth. Recipes that called for onion powder usually need the depth of onion flavoring.
Dehydrated onion that is finely grounded is onion powder. You definitely don't want to omit it if a recipe calls for it. This list will help you determine that right substitute to use. We use onion powder in our stir fries and other easy recipes.
Onion powder is a great alternative when we don't have fresh onions. It is bet to use a substitute that is in the onion family. Chopped Celery or fennel bulb gives the same aroma as onion powder. You can add in ½ cup to your stews or soups.
Most Popular Substitute for Onion Powder:
The most popular substitute for onion powder is onion flakes and garlic powder. There are certain recipes that you can use chopped chives.
Onion powder is often used to season vegetables, seafood, meat and dressing. So choosing the right substitutes will depend on your recipe. These substitutes can easily be found at your grocery stores.
Easy Onion Powder Substitutes:
There are many easy onion powder substitutes. The list below will help determine the right one to use for your recipe.
1. Onion Flakes:
The top substitute for onion powder is dried onion flakes. They are very similar to the powder form but it is minced and not grounded into the powder. If you prefer a more powder form and all your have is onion flakes, you can ground them in a food processor, blender or use a mortar and pestle to achieve the powder form.
It is a 1 to 1 ration if you a substituting onion flakes with onion powder.
2. Garlic Powder:
Garlic Powder is a good substitute but with different flavoring. The two are often combined together in recipes but garlic powder offers more of a garlic flavor.
If your recipes calls for 1 teaspoon of onion powder use ½ teaspoon of garlic powder.
3. Chopped Chives:
Chopped chives are good in some of your recipes. It is a good substitute for those recipes that you are needing an onion flavor. Chopped Chives is the perfect substitute for cooked recipes, dips or salad dressings.
Chives are bright so make sure it works with the recipe that you are adding it to.
4. Minced Onion in the Jar:
Minced onion is similar to onion flakes. The onion has been dried and minced but not has finely minced as powder.
Use 1 to 1 ration when substituting for minced onion in the jar.
5. Granulated Onion:
Granulated onion is very similar to onion powder that is why it is a great substitute for onion. The main difference is the granulated onion is more of a course texture than onion powder.
Substitute 2 tablespoons of granulated onion for 1 tablespoon of onion powder.
6. Fresh Onion:
If you are planning on using fresh chopped onion then you are going to need more to make sure that it enhances your recipe. Onion powder is much more concentrated with fresh onion so you need to make sure you are adding enough.
1 teaspoon of onion powder – is about 3 tablespoons of fresh onion.
7. Onion Salt:
Onion salt is similar in taste to garlic salt. It is a season blend of onion powder and salt. Because it already has salt in it, I usually don't add any additional salt to the recipe.
Onion salt is a 1 to 1 substitute to onion powder.
Make your own Onion Powder:
If you have the time, you can make your own onion Powder.
Onion
Dehydrator
Coffee Grinder, Food Processor, or Mortar and Pestle
Directions:
Peel onion and chop into small pieces
Place in your dehydrator or bake on a baking sheet at 150 degrees for an hour.
They are ready when they are dry.
Place in your food processor and grind until dried onions turn into powder.
Recipes using Onion Powder: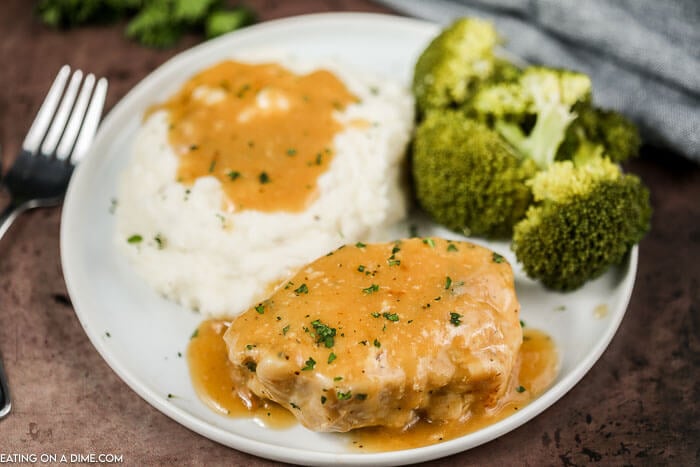 Crock Pot Pork Chops and Gravy
Crock pot pork chops recipe is a frugal and tasty weeknight meal. The pork is so tender and really easy to make. The sauce is amazing.
See the Recipe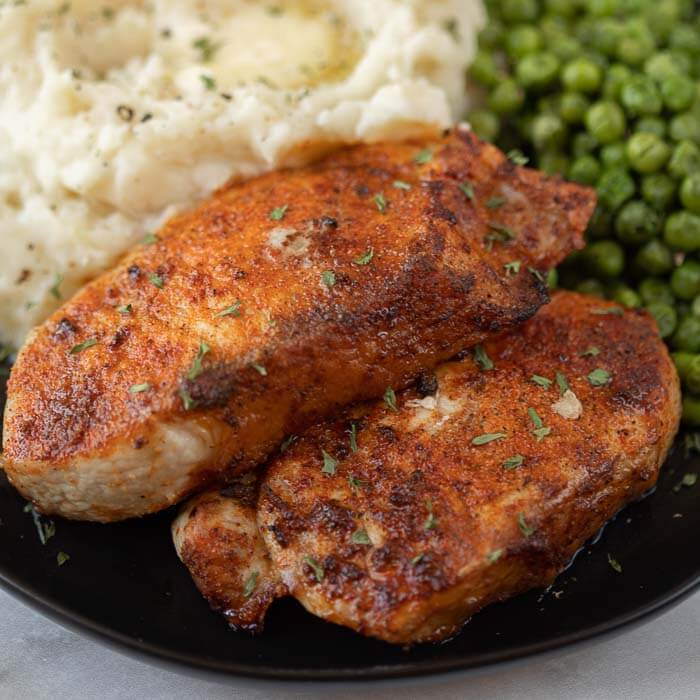 Air Fryer Boneless Pork Chops
Air Fryer Boneless Pork Chops are a easy dinner recipe that everyone loves. Dinner can be ready in 15 minutes when cooking in the air fryer!
See the Recipe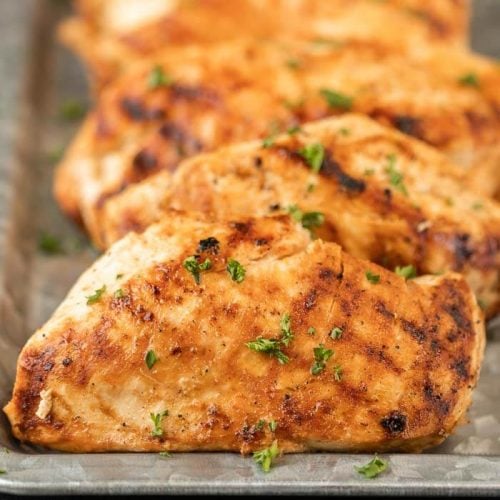 How to Grill Chicken Breasts
We have the best tips and tricks to learn how to grill chicken breasts perfectly every time. Try these tips for moist and tender chicken every single time!
Steak Kabobs
Grilled steak kabobs recipe has everything you need for a great meal. Flavorful steak and tender veggies combine on a skewer for an amazing dinner.
See the Recipe
More Substitution Ideas: