This post may contain affiliate links. If you make a purchase through links on our site, we may earn a commission.
We have gathered the Best Substitute for Lime Juice. We have all been there when we are making our favorite Mexican Recipe and no lime juice to squeeze in. These are a preferred methods to add in this bright, citrus fruit.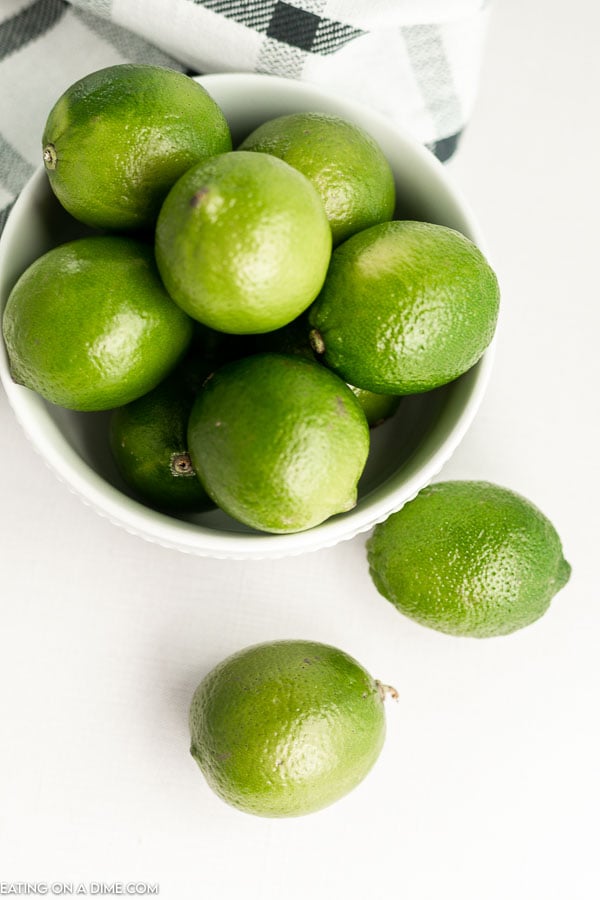 Best Substitute for Lime Juice:
Limes have a sweet, tangy flavor that is a recognizable taste in our favorite recipes. We use limes squeezed on our guacamole recipe to our favorite marinades. We have like to squeeze it in our favorite cocktails.
So finding a substitute is very important to make the meal or drink complete. These substitutes will still provide the best flavor and still complement your recipe.
Can you substitute lime juice for lemon juice?
The best recipes to replace lemon juice for fresh lime juice is for baking and your favorite cocktails.
When baking and your recipes calls for lime juice, squeeze in the equal amount of lemon juice. Now if you are making that favorite Key Lime Pie recipe, it won't taste the same squeezing in the lemon juice. It all depends on the baking dish you are making.
Lemon juice does work in your favorite Mexican dishes, but nothing replaces the zesty lime taste. Substituting lemon juice for lime juice is still a great option.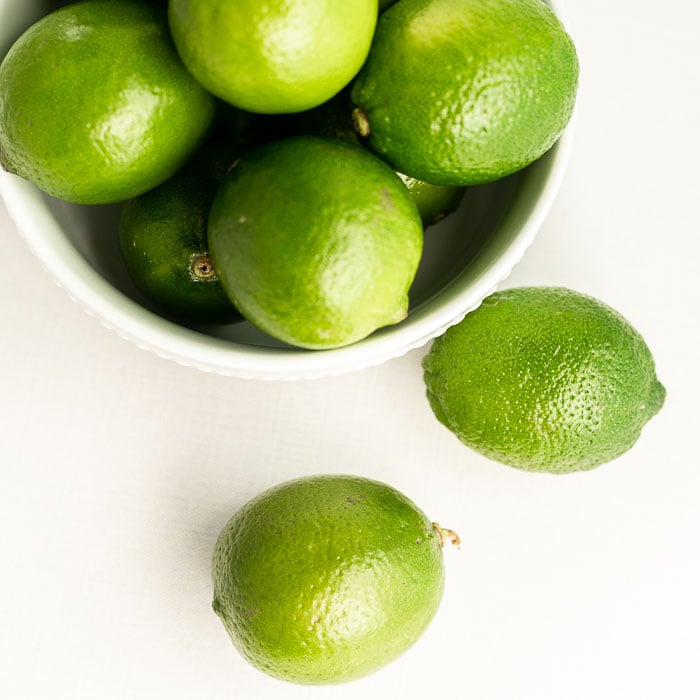 What can I use instead of Lime Juice?
1. Lemon Juice
A great option and can be used for most of your baked goods and Mexican dishes. But nothing replaces the tangy flavor that lime gives. If your recipe calls for 1 tablespoon of Lime Juice use 1 tablespoon of Lemon Juice.
2. Lime Zest
If you all you have is dry lime zest but no Lime Juice, you can definitely use it as a substitute. It adds brightness to any dish.
Conversion – 1 tablespoon of Lime Juice = ½ teaspoon of lime zest.
3. White Wine
If you are making a salad dressing, use white wine vinegar as a good substitute. It is stronger than lime juice, so be careful when adding it. I would add a small amount and taste. Conversion – 1 table spoon of Lime Juice = ½ table spoon of white wine
4. Orange Juice
We have used orange juice before for a lime juice substitution and it worked great. It is a lot like lemon juice when adding it. Conversion – 1 tablespoon of Lime Juice = 1 tablespoon of Orange Juice.
5. Vinegar
Use any kind of vinegar include the regular apple cider vinegar, red wine vinegar, or white white vinegar. Vinegar has a strong taste, so add in slowly. Start with about ½ the amount that the recipe calls for lime juice and taste. Add in more if needed.
6. Use Bottle Lime Juice
If you are in the middle of a recipe and need a substitute for lime juice, this will work but is usually my last resort. Just make sure it is pure Lime Juice.
7. Grapefruit Juice or Orange Juice
The citrus juices works great also. It is a bit sweeter than lime juice, but it does the job.
Conversion – 1 tablespoon of Lime Juice = 1 tablespoon of Grapefruit Juice.
8. Black Lime Seasoning
If you are making a savory recipe, black lime seasoning is a great option. It does lack the sweetness of lime juice and it is more sour. But can be used in the Middle Eastern recipes.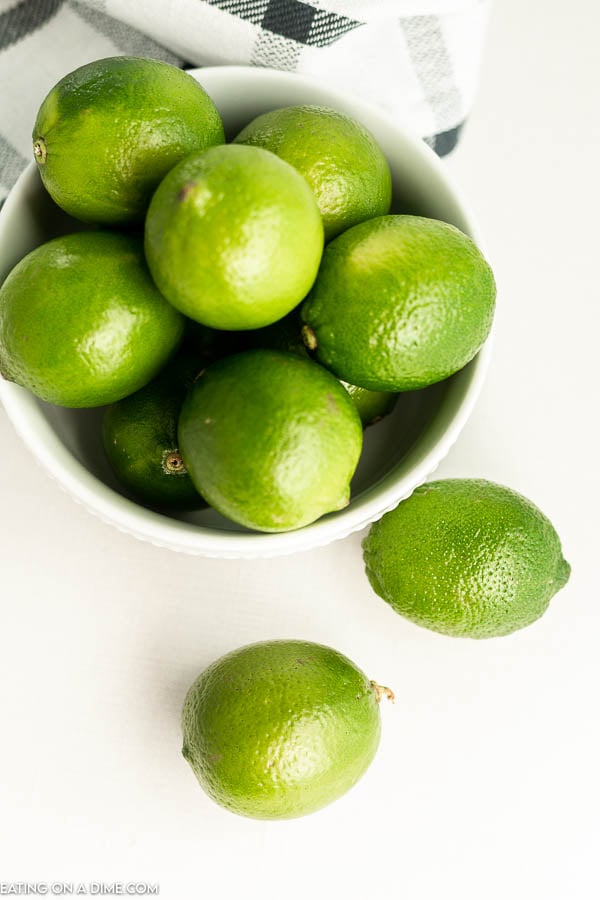 How to store fresh squeezed lime:
Fresh squeezed lime juice can easily be stored. Store in a glass or plastic air tight container in the refrigerator. It is best to use it within 2-3 days.
You can also freeze freshly squeeze lime juice, by placing the juice in an ice tray. You will pour equal parts of juice in ice cube tray and freeze. Use a lime squeezer to make sure you get all the juices.
Also see How to Cut Lime Wedges.
Recipes including Lime Juice:
More Substitute Ideas:
More lime ideas
More Substitution ideas