I am asked often – Can you freeze cheese?
The answer is simple – yes! Cheese freezes great and freezing cheese is an easy way to save money. I stock up on it when it is cheap and freeze it.
If you head to Sam's or another big warehouse store you will find the BIG bags of shredded cheese for as low as $11.30. Now, when I say BIG I mean they are 5 lbs of shredded cheese. We love cheese, but that is a big bag!

That means that you are paying $2.26 per pound of cheese.
However, the small packages you normally buy at Crest, Walmart, or Homeland are just the 8 0z size (which is a half of a pound). So… if we did the math our 8 oz packages of cheese would cost us just $1.13!
This is a GREAT deal, because cheese doesn't get that cheap very often. In fact, a sale can mean paying $2 or $1.50 per package. That means we are saving at least $.40 or more buy buying it in bulk.
We have been able to get shredded cheese for $1, but not often enough for my cheese loving family.

By stocking up and freezing it we are saving my family without clipping a coupon.
So… Let's talk about how to freeze cheese.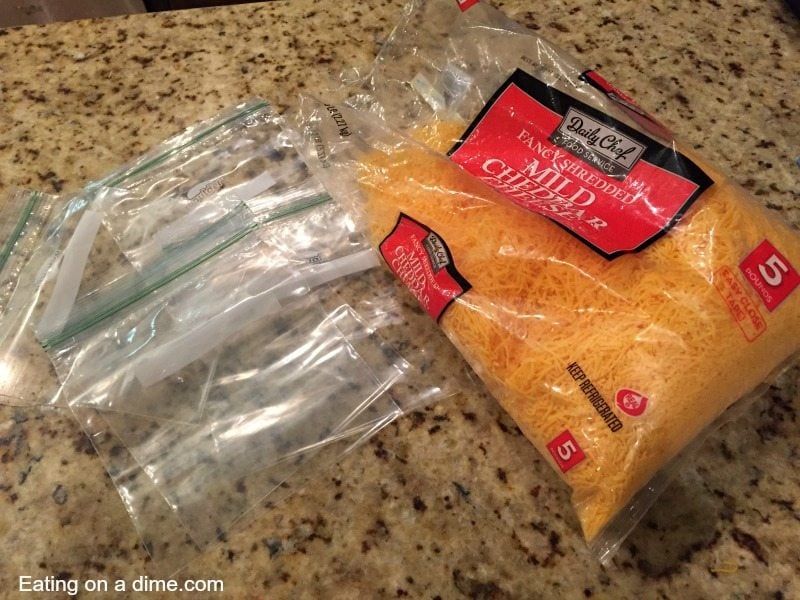 All you need to do is divide your cheese into freezer baggies. I tend to use quart size freezer bags, because that seems to be a good amount for my family. However, you can use whatever size freezer bags you want.
Fill up all your freezer bags, and try to get as much air out of the bags. Label and then place in the freezer. Make sure you label them clearly. I didn't label them once, and I grabbed a bag of Monterrey jack cheese instead of mozzarella cheese. That made for some very "interesting" pizza. haha!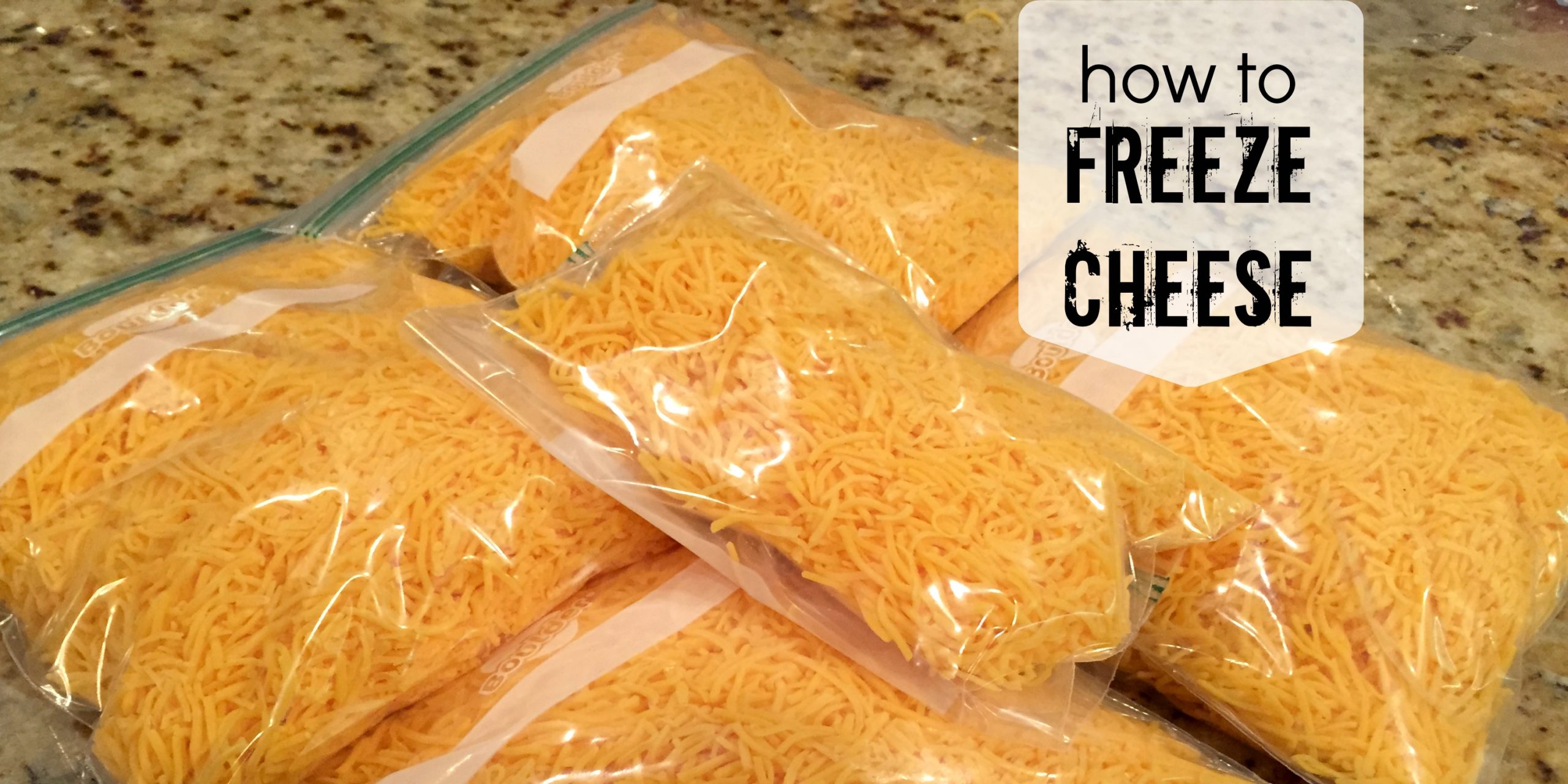 In the end, you have shredded cheese ready to eat. Once frozen, when you need a bag of shredded cheese, place in the fridge overnight or let it sit on the counter and in under 30 minutes your cheese is ready to use.
How to Freeze Sliced Cheese.
I know many of you like sliced American cheese. I know I like to have some in my freezer so I can make my yummy cheese sauce for my homemade pretzel bites. Sliced cheese freezes great. Just place them in the freezer in the package it came in. Allow them to thaw overnight in the fridge once you need some American Cheese.
I do not recommend freezing block cheese.
Block cheese is the one kind of cheese, I don't recommend to freeze. I have tried in the past, but when I thaw it and I try to slice it, it just crumbles. The taste is the same, but if you are wanting to slice it, I think you will be disappointed.
Make sure you read some of my other freezer cooking tips: