This post may contain affiliate links. If you make a purchase through links on our site, we may earn a commission.
Learn how to make cinnamon sugar at home and save a ton of money. Skip the store bought mixture and make this in minutes.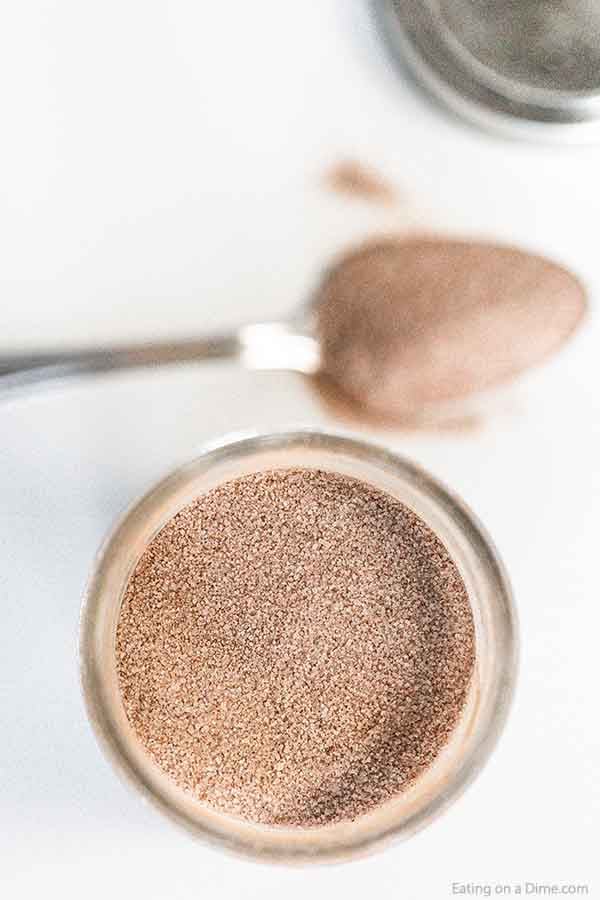 How to make cinnamon sugar
I saw a spice at the local grocery store for Cinnamon & Sugar and I thought… "people don't know how to make cinnamon sugar recipe?"
It seems like a DUH moment… because I thought everyone made their own mixture, but it dawned on me that some people may not even know how.
Making your own will save you money. You can buy a container of cinnamon for only $1.
That same bottle will last you a VERY long time. Plus if you get sugar on sale, your new spice is even cheaper.
You can double or even triple the recipe depending on what your needs are. It really is such an easy recipe.
Is cinnamon sugar the same as cinnamon?
No this is a mixture of cinnamon and sugar. It is different than just cinnamon.
What is the best Cinnamon Sugar Ratio?
The ingredients are so very simple to make a perfect cinnamon sugar mix. This is the ratio I use and it's delicious every time. Yes, I do think the ratio does matter for the best cinnamon sugar mixture.
½ cup of Granulated Sugar – You can use brown sugar as well.
1 Tablespoon of ground cinnamon
That is the perfect ratio. 1 part sugar to 8 parts cinnamon. This does might a mild cinnamon flavor. If you like a strong cinnamon flavor, I recommend mixing 1 part cinnamon to 4 parts sugar.
How to
Add the ½ cup sugar and cinnamon to a bowl and mix them all together. Then pour the mixture into an old spice container or use a mason jar to store it.
It is really that easy. Now use your new mixture for any recipe you may have. Keep reading to jump to recipe below.
What is cinnamon sugar good for?
Make Cinnamon Toast (a huge hit with the family)
Make Cinnamon French Toast
There are so many ideas and they are all just delicious. You will love having this on hand and how easy it is.
We use it a lot so the savings really add up.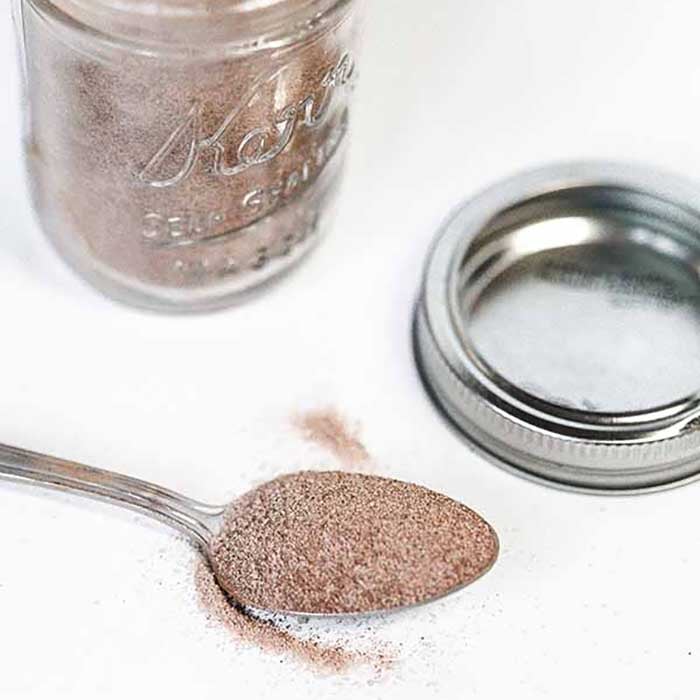 What is Cinnamon Sugar Toast?
If you're a child of the 90s, I'm sure that you grew up on cinnamon toast. My mom made it for me all the time and I loved it.
Now I make it for my kids too.
First you butter a piece of bread and top it with butter. Place the buttered toast on a baking sheet.
Then take your cinnamon sugar mixture and sprinkle it over the top of the toast. Generally ¼ cup of this cinnamon sugar mixture will make 4 pieces of cinnamon sugar toast.
Broil until crisp. This is super quick and only takes about 2 minutes.
How to make cinnamon sugar butter:
With just a few simple ingredients, you can make the most delicious cinnamon sugar butter.
You just need butter, honey and this cinnamon and sugar mixture. Get the full recipe here for Cinnamon Sugar Butter.
It is really decadent if you put it on warm rolls or pancakes. Everything gets all melted and makes it just so amazing.
How to make Cinnamon Sugar Pretzels:
It is super easy to make make pretzels at home and you don't have to worry about any hidden ingredients. Try these Homemade Pretzel Bites and use the cinnamon sugar mixture we just made.
I love that they are bite size and perfect for the kids. They are also great for parties.
We make these pretzel bites for Game Day, parties and more. They are easy enough to make for an after school treat.
How to Store:
Store in an air tight container. I love keep mine in a shaker jar or a small mason jar. Keep it in an air tight container and it should last for up to 2 months in the pantry.
Print this cinnamon sugar recipe below:
Cinnamon Sugar
Learn how to make cinnamon sugar at home and save a ton of money. Skip the store bought mixture and make this in minutes.
Instructions
Place both of the ingredients in a mason jar, old spice jar or an air tight container.  

Stir a spoon or a whisk until the ingredients are well combined. 

Store with your other seasoning mixes and use with your favorite recipes!  
Nutrition Facts
Calories
15
kcal
,
Carbohydrates
4
g
,
Protein
1
g
,
Fat
1
g
,
Saturated Fat
1
g
,
Sodium
1
mg
,
Fiber
1
g
,
Sugar
4
g
,
Calcium
3
mg
,
Iron
1
mg
More Cooking Basics Recipes: