This post may contain affiliate links. If you make a purchase through links on our site, we may earn a commission.
Learn how to make easy frozen yogurt bites for a tasty and healthy treat for the kids. Plus, you will save money too!
Easy frozen yogurt bites
It is officially fall and I'm on the look out for fun snack ideas for kids. My kids love yogurt and especially gogurts. In the Summer months they love to freeze them, but in the fall and winter when it is colder they hate holding the frozen gogurts.
I decided to turn their summer snack into a fun winter treat – Frozen yogurt bites. So fun and delicious!
Now they can enjoy their tasty frozen yogurt without the cold hands. 🙂 I think the little bites are perfect for kids and make it so easy fun and easy to snack.
Let's make yogurt bites!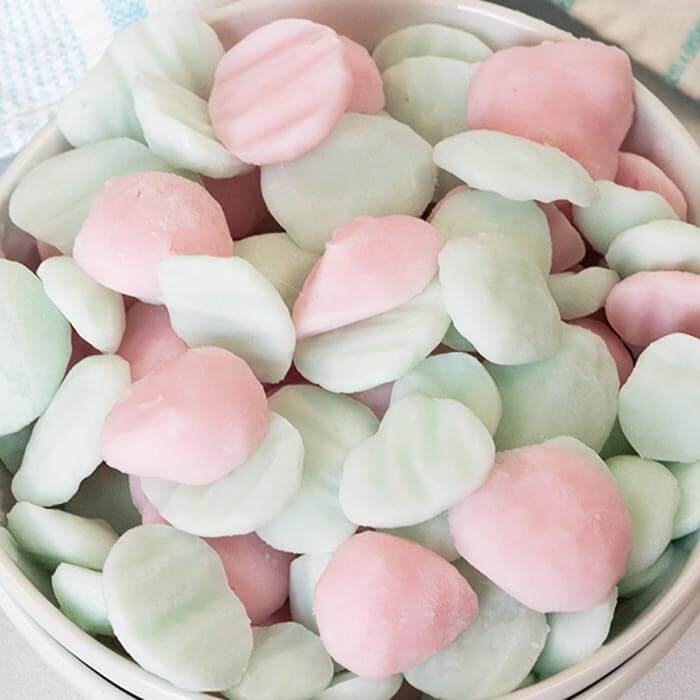 What do you need to make easy baby yogurt bites?
Just tubes of go-gurt. Easy!
I ran to my local Walmart to snag some Go-Gurts. You can get any flavor but we like to get at least two different flavors so your frozen yogurt bites are multi colored and more fun for the kids.
How to make yogurt bites:
First you cut a tiny corner off. Don't use the pre-made tear off that they provide for you because you want a smaller opening. That way you can squeeze the amount you want out.
Lay a piece of wax paper on a cookie sheet. Then start squeezing out the yogurt on to wax paper.
You decide how big or how small you want them to be. I wanted them small so they can pop them in their mouths.
It is actually a lot of fun to make these. The kids might even want to help.
One you are done you place them in the freezer. Let them get solid for about 4 hours.
Pop them off and place them in a freezer bag. Now you have a snack perfect for when they come home from school or when they are having fun playing fall football in the backyard.
The best part is that they kids can actually do this themselves. It is super easy and the kids just love them.
Don't they just looked delicious?
This is a perfect Summer snack. Check out our huge list of Summer Snacks recipes.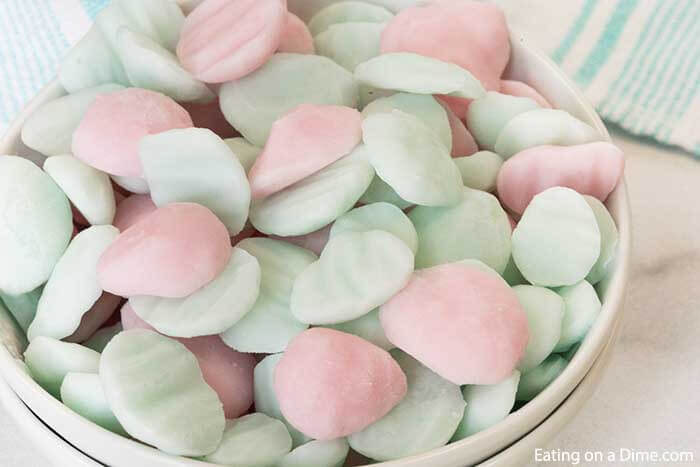 Print the recipe for baby yogurt bites below:
Frozen Yogurt Bites
Learn how to make easy frozen yogurt bites for a tasty and healthy treat for the kids. Plus, you will save money too!
Ingredients
6

2 oz Tubes of Go-Gurt (flavors of your choice)
Instructions
Line a baking sheet with parchment paper or wax paper.

Cut a small corner off the of the go-gurt tube (don't use the pre-made tear as it's too large).

Squeeze a small amount of the go-gurt onto the baking sheet based on the size that you want your yogurt bites. I like mine to be pretty small.

Place the baking sheet in the freezer for at least 4 hours.

After this time, store the yogurt bites in a freezer storage bag.

Serve frozen and keep the leftovers in the freezer.

Enjoy!
Nutrition Facts
Calories
35
kcal
,
Carbohydrates
3
g
,
Protein
2
g
,
Fat
2
g
,
Saturated Fat
1
g
,
Cholesterol
7
mg
,
Sodium
26
mg
,
Potassium
88
mg
,
Sugar
3
g
,
Vitamin A
56
IU
,
Vitamin C
1
mg
,
Calcium
69
mg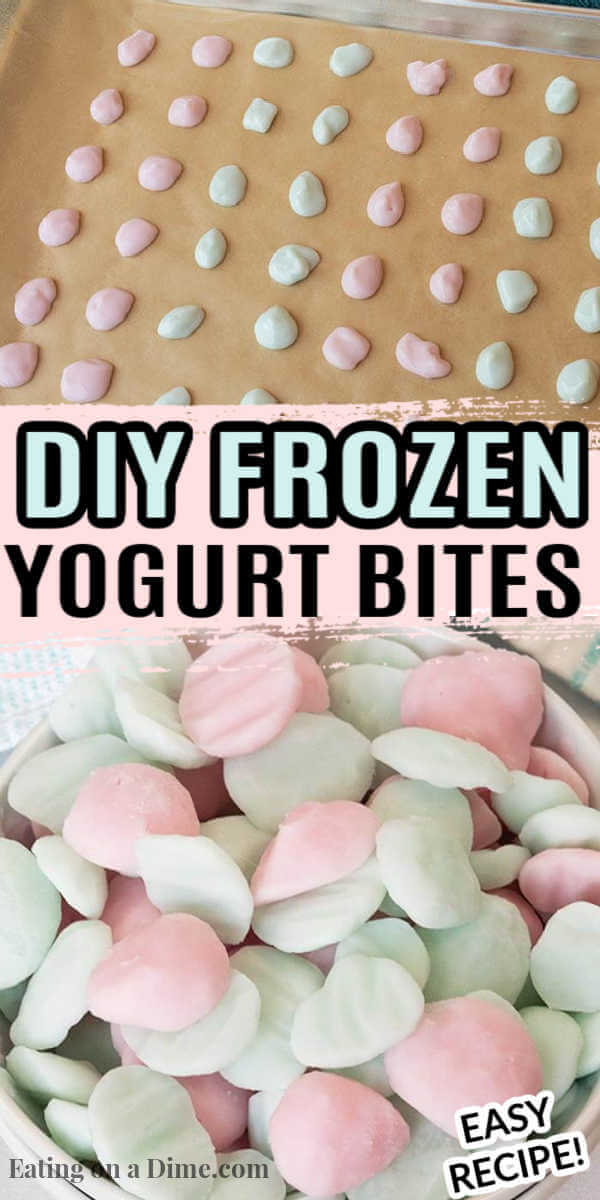 Try these other easy snack ideas: