This post may contain affiliate links. If you make a purchase through links on our site, we may earn a commission.
If you want a fun appetizer recipe, you have to try these easy cucumber bites. This fun cucumber appetizer will be a hit at your next party!
I have another quick and easy after school snack idea for you – cucumber bites!
Several of my kids just love cucumbers, so they were very excited about helping me with this after school snack. It is healthy and oh so cute!
It would also be a very easy appetizers recipe to make at your next gathering since it is beautifully colored and crazy easy! They will be a huge hit no matter when you decide to make them!
What can you top cucumbers with?
If you're like me and you like cucumbers, but they just get a little boring after awhile then these stuffed cucumber bites might just be the perfect low carb snack for you, too! I like finding different ways to enjoy vegetables and this simple snack idea sure helps!
My favorite thing to top cucumbers with is this easy ranch dip made with ranch seasoning and sour cream. You can't go wrong with ranch and it's always a crowd favorite too.
However, you can top the cucumber with cream cheese as well. It adds a little sweetness to the cucumbers that is delicious!
Make sure you check out our other frugal and fun after school snacks.

Cucumber Bites Ingredients:
Sour Cream
Ranch Dressing Mix
Cucumbers – Regular cucumbers or English cucumbers work great for this recipe too.
Carrot Sticks – You can cut your own or they make precut ones now in most grocery stores too that will save you even more time to make this easy appetizer recipe.
Celery Sticks
How to make Cucumber Bites:
First, mix together sour cream and dry ranch seasoning and set aside. I usually pop it in the fridge while I'm finishing up everything else so that it gives it a little bit of extra time to combine the flavors.
Next, wash the cucumbers carrots and celery. Using a peeler, make stripes on cucumbers by only peeling one length, skipping a section and peeling another length. Peel and slice the celery and carrots, too.
Then cut cucumbers into 1 1/2″ thick slices.
After you have your cucumber slices, use a melon baller to scoop out the center of each cucumber to make a cup.
Then fill with the centers with dip and insert a carrot and a celery stick.
Lastly, refrigerate your cucumber bites until ready to serve. When serving cucumber bites, keep in mind that they cannot be at room temperature for longer than 2 hours. (Yield 30 servings)
Aren't these just adorable?? Our kids just think they are super cute and you could change this up completely. Take this simple cucumber appetizers recipe and make it your own. I think you will love it!
Variation ideas:
Switch out the ranch vegetable dip for your favorite dip. Think Buffalo Chicken Dip or even a basic dill dip would be good!
Add a slice of green, red or yellow bell pepper. You can easily add in your favorite veggies to make this easy snack idea work for your family.
Sprinkle the top with Everything Bagel Seasoning for something a little extra!
Slice grape tomatoes (cherry tomatoes would work, too!) and add half of a grape tomato to the top. Sprinkle with some black pepper for a little kick!
Make stuffed cucumber bites by stuffing with chicken salad or tuna salad.
Can you make Cucumber Bites ahead?
You can prep all the veggies ahead but don't put them all together until you are ready to serve them.
Cucumber are very watery and will start releasing water as soon as the ranch mixture is added to them.
I usually peel the cucumber and scoop out the centers. Then I cut all the carrot sticks and celery sticks and prepare the ranch mixture.
Then when we're ready to enjoy them, the entire family can help assembly them and it only takes a few minutes.
Print your cucumber bite recipe below:
Cucumber Bites – easy after school snack
If you want a fun appetizer recipe, you have to try these easy cucumber bites. This fun cucumber appetizer bites will be a hit at your next party!

Ingredients
8

oz

Sour Cream

1/2

packet

Ranch Dressing Mix

6

Cucumbers

30

Carrot Sticks

30

Celery Sticks
Instructions
Mix together sour cream and ranch dip and set aside.

Wash cucumbers and, using a peeler, make stripes on cucumbers.

Cut cucumbers into 1 1/2″ slices.

Use a melon baller to scoop out center of each to make a cup.

Fill with dip and insert a carrot and a celery stick.
Recipe Notes
This is an afternoon snack for your kiddos that is both fun and healthy!
Nutrition Facts
Calories
54
kcal
,
Carbohydrates
8
g
,
Protein
1
g
,
Fat
1
g
,
Cholesterol
3
mg
,
Sodium
116
mg
,
Potassium
391
mg
,
Fiber
2
g
,
Sugar
4
g
,
Vitamin A
10460
IU
,
Vitamin C
6.8
mg
,
Calcium
53
mg
,
Iron
0.4
mg
See all our other frugal after school snacks.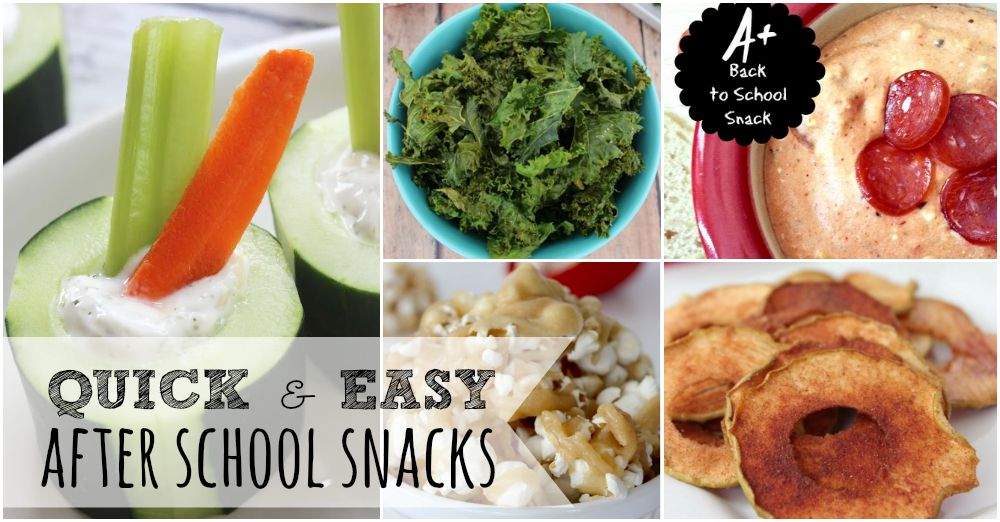 More easy appetizers to try: