This post may contain affiliate links. If you make a purchase through links on our site, we may earn a commission.
If you find that you are out of Italian Seasoning, we have gathered The Best Italian Seasoning Substitute so your Italian cooking recipe isn't ruin.
What is Italian Seasoning?
Italian Seasoning is a blend of herbs and spices. The main ingredients for Italian Seasoning is oregano, rosemary, basil, and thyme. Other ingredients can be added such as parsley, red chili flakes, cayenne pepper or garlic powder.
These seasonings can easily be found at the grocery store.
If you like homemade seasoning as much as we do, make this Homemade Blackened Seasoning.
What is Italian Seasoning Used For?
We use Italian Seasoning for a lot of different recipes not just for our Italian dishes. It is the perfect blend of earthy, sweet and savory flavors. It sprinkle it on potatoes, chicken, fish vegetables and French bread or to make Italian Dressing.
Because of all the spices that are included in the Italian Seasoning blend it is one of our favorite seasoning blend to use.
Best Italian Seasoning Substitute:
The best substitute for Italian Seasoning is Homemade Italian Seasoning. It is easy to make and we usually have on hand. A teaspoon of Italian seasoning to your favorite recipes makes it so tasty.
Other options include fresh herbs, thyme, oregano, basil, Creole seasoning and Greek Seasoning.
Easy Substitute for Italian Seasoning:
Italian Seasoning can easily be substitute with ingredients you probably already have on hand.
Oregano – This seasoning is great on chicken, pasta salad, pizza, pizza sauce, spicy foods or chicken.
Basil – If you are making a tomato based dish or pesto sauce, then basil is a great ingredient to have.
Thyme – Thyme is a great seasoning for fish, meat, beans, stew, and soups. The most popular use for Thyme is for lamb dishes.
Rosemary – Use Rosemary to seasoning your favorite meats such as lamb, pork, and chicken. But you can also use it on your potato dishes or your bean recipes. Rosemary has a powerful taste and is great for your olive oils.
Using Fresh Dried Herbs:
Using fresh dried herbs is a great substitute for Italian Seasoning. A combination of fresh basil, parsley, oregano, thyme and rosemary make a great substitute. I know a lot of people grow their fresh herbs, so making this blend is easy and simple to do.
Fresh Dried Herbs is not as strong, potent as dried herbs but it is great to use if that it what you have. If your recipe calls for 1 teaspoon of dried basil then use 1 tablespoon of fresh basil.
When using fresh dried herbs when cooking, we like adding them towards then end of cooking the dish. Fresh herbs lose the potency faster than dried herbs, so we add accordingly. This is why we like to use dried seasoning when cooking soups and stews as it creates delicious flavor.
1. Make Homemade Italian Seasoning:
Homemade Italian Seasoning is easy to make. The ingredients are simple you probably already have everything to make it. Here is a simple recipe to make your own:
2 tablespoons dried parsley
2 tablespoons dried oregano
1 tablespoon dried thyme
2 tablespoons dried basil
1 tablespoon dried rosemary
2 teaspoons garlic powder
1 teaspoon onion powder
We like to store in a spice jar and it will last for about 2 years.
Homemade Italian seasoning
Homemade Italian seasoning is easy to make and saves money. You will love having this to use for any recipe that calls for Italian seasoning.
See the Recipe
2. Dried Oregano and Dried Basil:
If you have dried oregano and dried basil than it would be a great substitute for Italian Seasoning. You can also add in some Thyme.
Substitute 1 tablespoon of Italian Seasoning for ½ teaspoon of dried oregano and dried basil
Substitute 1 tablespoon of Italian Seasoning for ½ teaspoon of dried oregano and ¼ teaspoon of dried basil and dried thyme.
3. Rosemary:
Rosemary can be added with Oregano, Basil and Thyme. These ingredients combined make a great substitute for italian seasoning. Slowly add in these ingredients to get the taste you are wanting for your dish.
Use these measurements to make a blend for your Italian Seasoning Substitute:
1 teaspoon of Basil
1 teaspoon of Oregano
½ teaspoon of Thyme
½ teaspoon of Rosemary
4. Thyme:
Thyme has a sharp, minty flavor and blended with basil and oregano to make a good substitute for Italian Seasoning.
5. Herbes de Provence:
Herbes de Provence is not a common seasoning that many may not have, but it has some of the seasoning that Italian seasoning has.
Easy Italian Seasoning Blend:
For your common Italian dishes you can easily substitute with oregano and basil. These two spices go good together and can easily be added.
Other ingredients to include your blend that can be added is rosemary, thyme, garlic powder and black pepper.
We like to experiment with other italian flavors when adding this spice blend to our recipes. We recommend starting with small amounts and taste as you go. You may even create a new blend.
Recipes Using Italian Seasoning: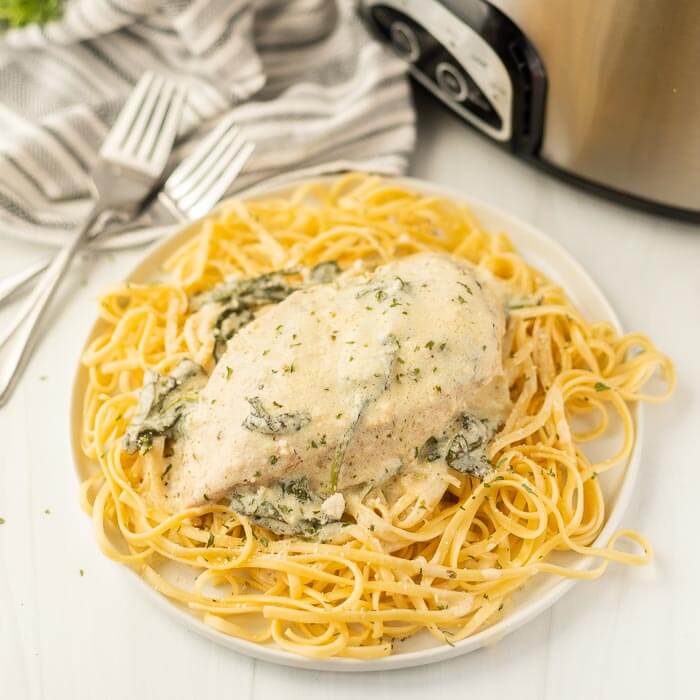 Crock Pot Creamy Parmesan Chicken Recipe
Crock Pot Creamy Parmesan Chicken Recipe is a delicious twist on classic Chicken Parmesan. The chicken is so tender with a creamy sauce.
See the Recipe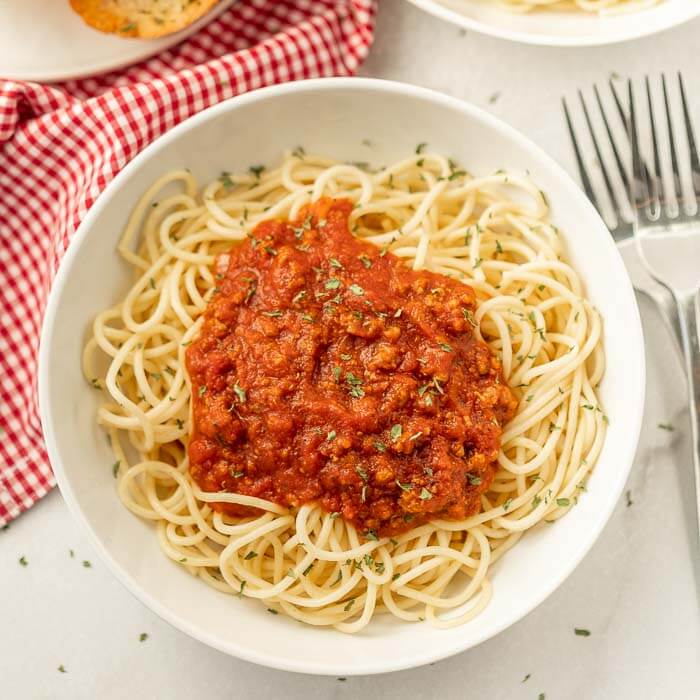 Homemade Spaghetti Sauce
This Easy Homemade Spaghetti Sauce Recipe from scratch can be made on a stove top in under an hour. It is so easy to make and loved by all.
See the Recipe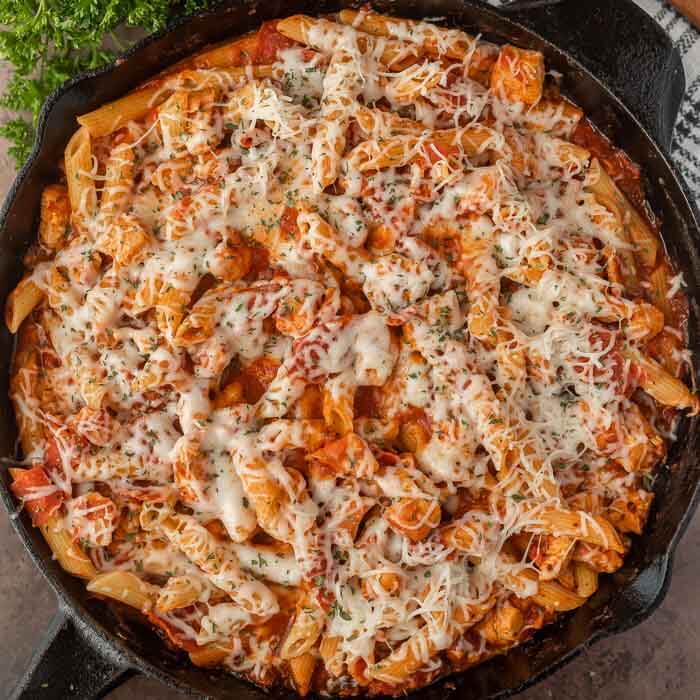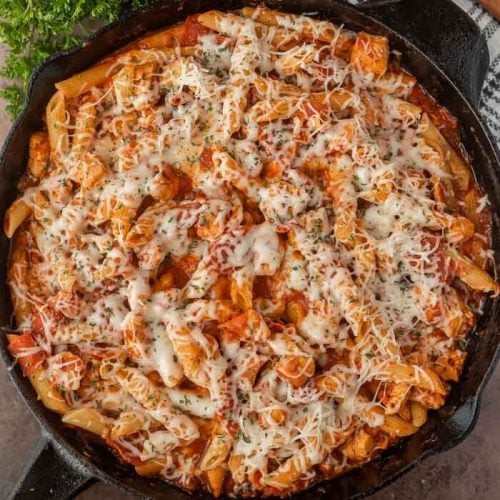 Chicken and Pepperoni Pasta Recipe
Pepperoni Chicken Pasta Recipe is quick and easy. It is the perfect meal for busy nights. Your family will love Chicken Pepperoni Pasta!

See the Recipe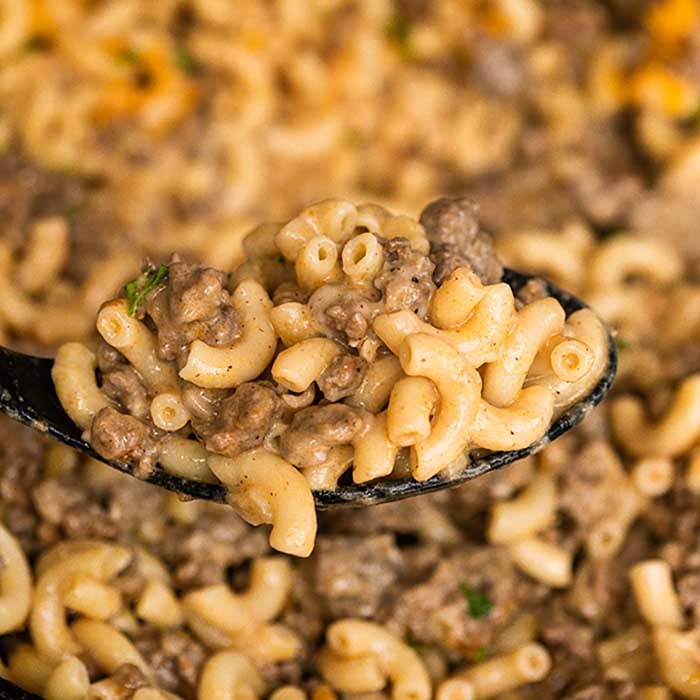 Homemade hamburger helper
Homemade hamburger helper is so easy to fix and better than anything you can buy in the store. Skip those box mixes and make this hamburger helper recipe.
See the Recipe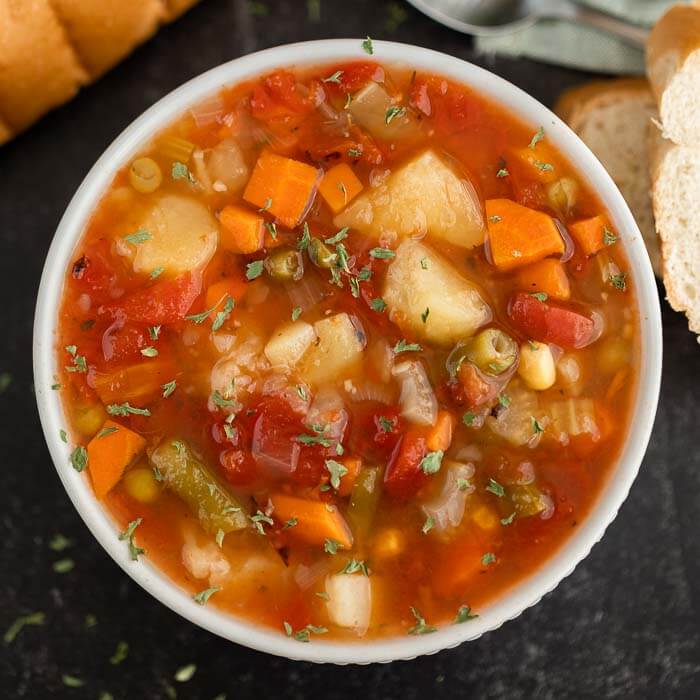 Crock Pot Vegetable Soup
With little effort, your family can enjoy Slow Cooker Vegetable Soup Recipe. Toss everything into the crockpot for a hearty soup that is packed with flavor.
See the Recipe
More Substitution Ideas: