This post may contain affiliate links. If you make a purchase through links on our site, we may earn a commission.
Grilled mahi mahi recipe is so easy to make and you only need a few simple ingredients. Get dinner on the table fast with hardly any cleanup. Toss a few side dishes on the grill like Grilled Vegetable Foil Pack Recipe or Foil Pack Grilled Potatoes to make a great meal in minutes.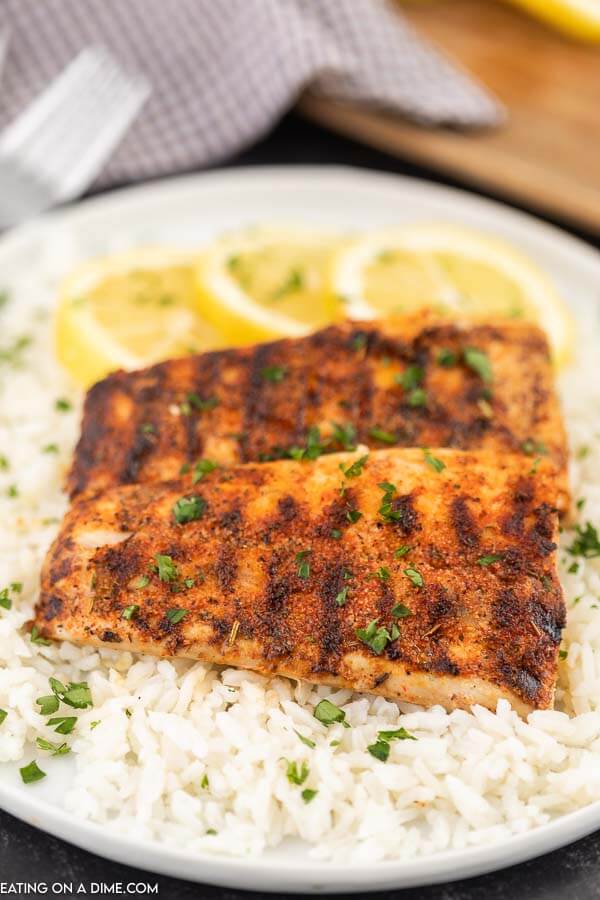 Grilled Mahi Mahi Recipe
Today we are going to talk about this Simple Mahi Mahi Recipe. Now if you are not a fish fan, please keep reading. You want to try this recipe.
Mahi Mahi and Tilapia are two fish that are perfect for you to try. They are less "fishy" and actually taste delicious. I am not a big fish fan, but I love Tilapia and Mahi Mahi.
Have you tried The Best Blackened Tilapia that is ready in just 6 minutes? Well then you will absolutely love this Simple Mahi Mahi Recipe! It has the best flavor and stays so tender and juicy on the grill! The yummy seasonin is out of this world! Even those in my family that are less than crazy about fish, love this recipe. This recipe is so simple and comes together very quickly.
Supplies:
Ingredients:
Mahi Mahi – Try Salmon and Tilapia for more delicious options to try.
olive oil
paprika
Italian Seasoning
garlic powder
salt and pepper
How to grill mahi mahi
First, get a small bowl and mix together the seasonings.
Second, coat the fish in olive oil. A basting brush works great for this.
Next, season the mahi mahi with the seasonings.
Now, it is time to heat the grill to medium high heat.
Finally, put the fish on the grill. Cook for 3-5 minutes on each side. The mahi mahi will easily flake with a fork when done.
What are good options for side dishes?
Where do you buy fish for less money?
Fish isn't cheap, but it is so good for you! We actually like to buy our fish at Sam's. You can buy it where they are frozen individually so it is very easy to take out only what you need.
If you have an Aldi grocery store nearby, they also have good buys on fish. You might also check local markets in your town for a great deal on fresh fish.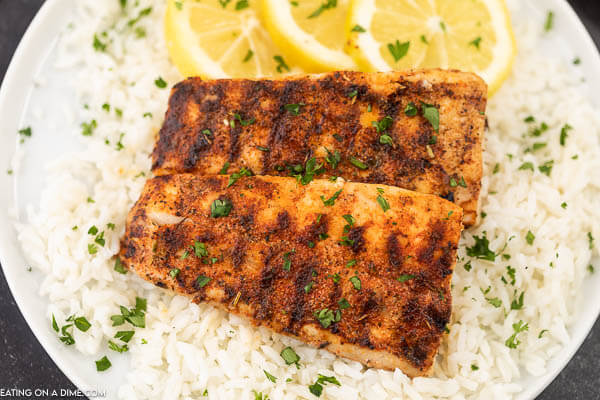 Are you going to try this grilled Mahi Mahi recipe?
This Simple Mahi Mahi Recipe is amazing! The seasoning really give it an amazing flavor and my family loves it! You could try other seasoning but really this one is so good that you may not want to! Feel free to experiment with seasoning and add red pepper, lemon juice or lime juice. Yum!
As an alternative, you could also bake this Mahi Mahi fish but it won't have that great grilling flavor or the pretty grill marks from the grill grates. It's still tasty though and good in a pinch.
Once you learn how to cook mahi mahi, it is so easy.
Try this great recipe today and see how amazing and easy it is. This recipe just might turn you into loving fish if are on the fence.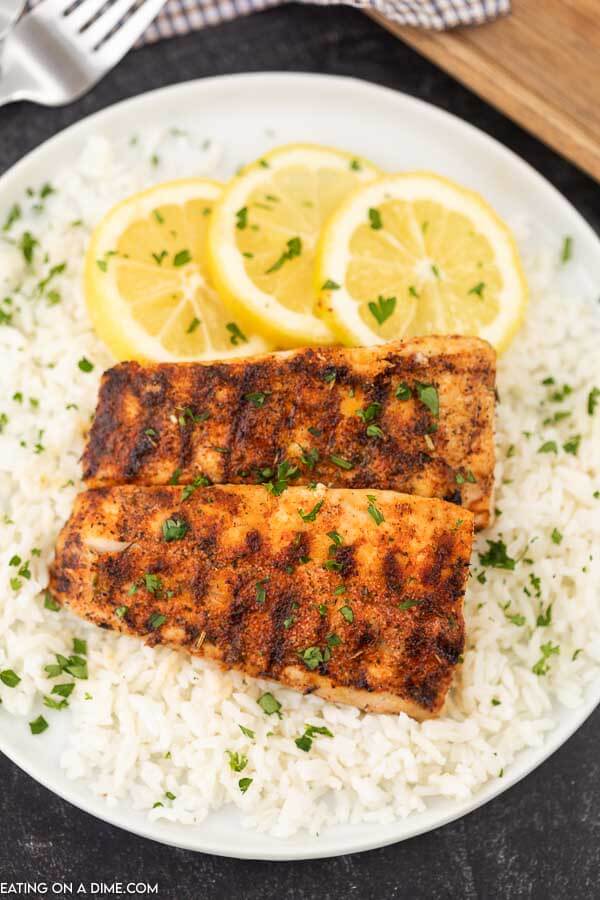 Print this Grilled Mahi Mahi recipe:
Grilled Mahi Mahi recipe (ready in 15 min)
You will love this simple Mahi Mahi recipe! Dinner comes together quickly when you make Grilled Mahi Mahi recipe! In less time it takes to get take out, this fish will be ready! It's packed with garlic and herb seasoning! Yum!
Instructions
Mix together the seasoning in a small bowl.

Use a basting brush to rub the olive oil onto the Mahi Mahi filets.

Season the Mahi Mahi with the seasoning mixture.

Heat the grill over medium high heat.

Cook for 3-5 minutes on both sides of the filets until the fish flakes with a fork.
Recipe Notes
We love this seasoning mixture on Mahi Mahi but this mixture would work great on tilapia or salmon too! 
Nutrition Facts
Calories
168
kcal
,
Carbohydrates
1
g
,
Protein
32
g
,
Fat
4
g
,
Saturated Fat
1
g
,
Cholesterol
124
mg
,
Sodium
344
mg
,
Potassium
720
mg
,
Fiber
1
g
,
Sugar
1
g
,
Vitamin A
395
IU
,
Vitamin C
1
mg
,
Calcium
32
mg
,
Iron
2
mg
Try More Seafood recipes: