This post may contain affiliate links. If you make a purchase through links on our site, we may earn a commission.

Lunch does not have to be boring with these tasty sandwich ideas for kids. We have ideas that even the pickiest eaters will enjoy and they are all super easy to make.
Delicious sandwich ideas for kids
We are all thinking about clever ways to pack our kids' lunch boxes and make things they will actually eat. No one wants to spend time and money packing things your kids won't touch. You need to check out this easy list of ideas sure to impress the kiddos.
Lunch boxes are going to be full of yummy lunch ideas thanks to these recipes.
Meatless
Grilled Cheese Sandwich Recipe
Each bite is loaded with melted cheese that is creamy and amazing. You can't go wrong once you learn how to make the best grilled cheese here.
Grilled Margherita Sandwiches
Fresh mozzarella, tomatoes and basil make this sandwich tasty enough for the adults. Try the easy but delicious recipe here.
Guacamole Grilled Cheese Sandwich
Layers of cheddar cheese, thick guacamole and more come together for a different but amazing twist on the classic grilled cheese. Kids and adults alike will enjoy the recipe here.
Grilled Cheese Roll ups
Picky eaters will gobble up these fun roll ups. It's amazing how sometimes just changing the shape will make kids excited. Find the recipe here.
Cream Cheese and Banana Sandwich
This easy recipe is layered with cream cheese and bananas for a really tasty lunch here. Kids will love it!
Cucumber Dill Cream Cheese Sandwiches
Cream cheese and cucumbers with the best seasoning turn an ordinary sandwich into something extraordinary. The recipe here is light yet filling.
Homemade Uncrustables
Skip the store bought version and save money with this freezer friendly recipe here. Kids love these and they are super easy to make.
Loaded Veggie Grilled Cheese
Sneak in extra veggies in this grilled cheese recipe here. It's so tasty that your kiddos won't even complain about eating their veggies!
Beef
Cheeseburger Sloppy Joes
This easy recipe here is the perfect dinner idea for a busy night. It's packed with lots of yummy bacon for a tasty twist on the traditional Sloppy Joes Recipe.
Easy French Dip Sandwich
Just 10 minutes and you can have a tender and flavorful french dip sandwich ready to enjoy for lunch. Get the recipe here.
Crockpot Cheeseburger Sandwiches
The slow cooker makes this easy to enjoy for lunch even on busy weeknights. Similar to white castle burgers, the recipe here is sure to be a hit.

Philly Cheesesteak Sloppy Joes
You will love this twist on traditional sloppy joes here. The peppers and onion are delicious with the melted cheese and the flavor is amazing.
BBQ Sloppy Joes Recipe
Skip the canned sloppy joes and make this easy and hearty recipe here. Not only will you save money but it tastes better than anything at the grocery store!
Chicken
Kansas City Barbecue Bacon Chicken Sandwiches
Try the delicious combination of chicken, barbecue sauce, onions and more here. Perfect for an easy lunch thanks to the crock pot.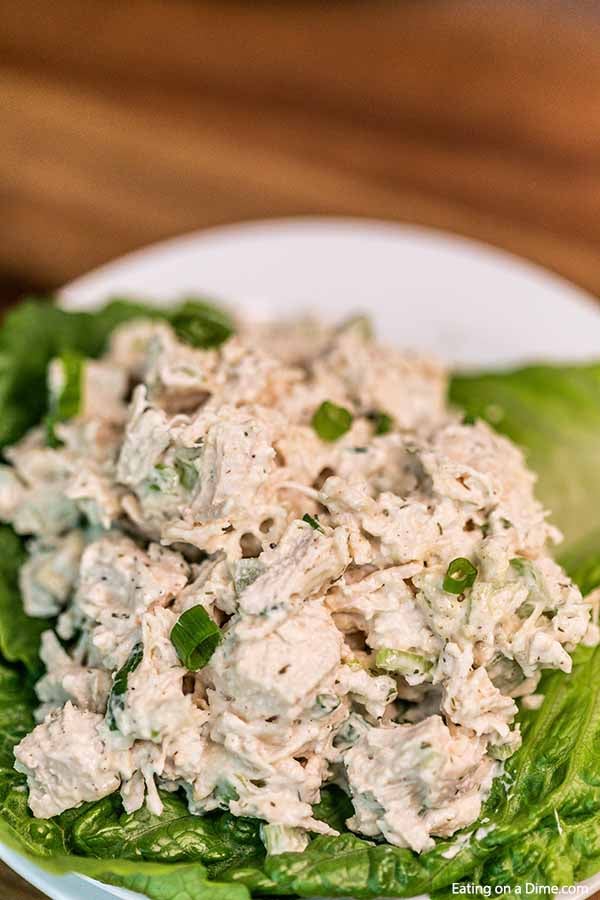 Easy Chicken Salad
This is so simple to make and really creamy and tasty. Serve it over lettuce or on croissants for a great meal everyone can enjoy here.
Slow Cooker Chicken Philly Sandwiches
Tender chicken, veggies and the perfect blend of seasoning make these chicken philly sandwiches the best. Try it here.
Teriyaki Chicken Sandwich
Jazz up plain chicken with teriyaki sauce and sweet pineapple slices here. Everyone will enjoy this sandwich.
Creamy Pesto Grilled Chicken Sandwich
Gourmet does not have to be complicated and this easy sandwich is amazing. Grilled chicken, pesto and more turn into the best lunch here.
Crockpot Root Beer Chicken Sandwich
This is a fun twist to your normal chicken sandwich that your kids are going to love. The recipe here will be a hit with the entire family and so easy.
Balsamic Pulled Chicken Sliders
The sweet and tangy chicken is so tender and flavor packed while being easy to serve on sliders. Get the recipe here.
Crockpot Pulled Chicken
Lunch will be a hit when you make this filling and delicious tender chicken packed with the best sauce here. Serve on your favorite rolls or buns for a great meal.
Pork
Pizza grilled cheese sandwich recipe
Jazz up plain grilled cheese with delicious Texas Toast for a super easy meal here. Your kids will go crazy over this recipe and can choose their favorite toppings.
Muffaletta Sandwich
Marinated artichokes, olives, deli meat and more come together for a really tasty sandwich here. Lunch will never be boring again!
Monte Cristo Sandwich
This easy twist on ham and cheese turns the basic sandwich into something amazing. See the recipe here.
Baked Ham and Cheese
Goat cheese, gruyere cheese and ham jazz up a plain lunch into something gourmet here. Yum!
Mini Poppy Seed Ham Sandwiches on Hawaiian Sheet Rolls
Hot buttery rolls with ham and cheese make a great lunch even the adults will enjoy. See the recipe here.
Turkey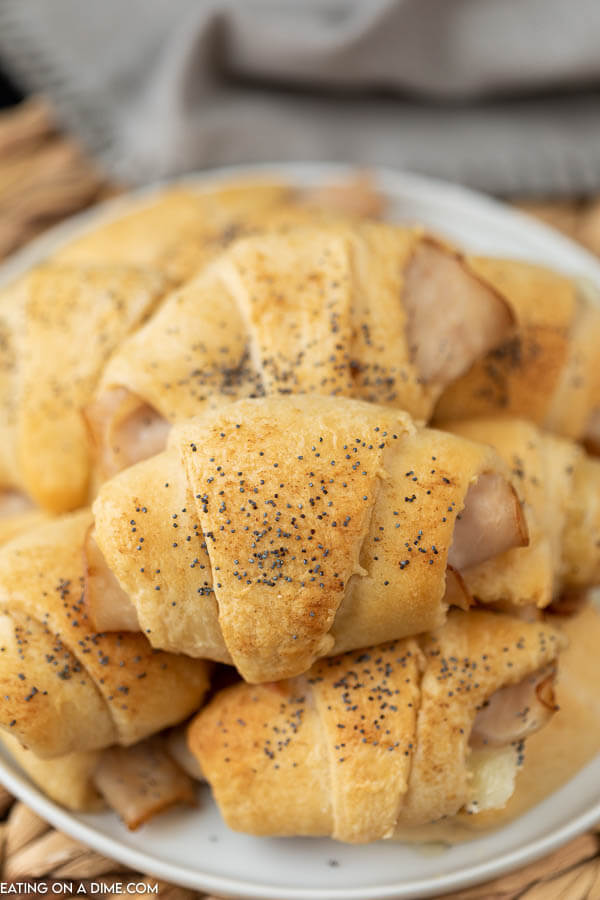 Turkey and Cheese Crescent Rolls Ups
Try this easy twist on the traditional turkey and cheese sandwich but with crescent rolls here. Each bite is light and delicious.
Southwest Turkey Wrap
Turkey and cheese wrapped up in a tasty chipotle sauce take lunch to the next level. Try the recipe here.
Copycat Turkey O'Toole
Oven roasted turkey on a pretzel roll make lunch time anything but boring here. The combination is sure to impress.
Grilled California Turkey Club
This sandwich is so easy to make and loaded with turkey, bacon, avocado and more for a great lunch. The kiddos will love this fresh lunch here.
Lemon Pepper Turkey Sandwich
Add a little kick to your turkey with this tasty lemon gravy flavor. See the recipe here that is perfect for leftovers.
Turkey Club Wrap
Turkey, bacon, ranch and more turn this wrap into a flavor packed lunch idea here. It's easy to modify to make everyone happy.
Turkey Cranberry Pesto Panini
This is perfect for leftovers but so delicious you will want to enjoy all year round. Turkey and cranberry combine with pesto for a great lunch here.
More sandwich ideas for kids:
Tuna salad sandwich recipe
Packed with protein and delicious as a sandwich, you can't go wrong with the tuna salad recipe here! It's also perfect for those days you don't want to heat up the kitchen.
Turkey Sandwich recipe
Try our other classic Turkey Sandwich Recipe for a kid's favorite.
Try these sandwich ideas for kids!
Try these other lunch box ideas: