Do you need new dinner ideas with ground beef? Try these easy Ground beef crock pot recipes that will have dinner ready without much work. Lots of tasty ideas from casseroles and soup to meatloaf and more.
Ground beef crock pot recipes
Try one of these easy crockpot ideas for dinner. If you need a new ground beef recipe, take a look at all of these yummy ideas. It doesn't get any better than comfort food in the crockpot!
We have lots of recipes for the best dinner. From stuffed peppers to enchiladas and more, the entire family will love these ideas.
The slow cooker makes it so easy to make a hearty meal. If you need a new crockpot, I have been loving the multi-cookers. They are generally a bit more expensive but they have multiple functions so it's like having multiple appliances in one!
You can actually fully cook and brown the ground beef using the this cooking system. It is so nice to only have the one pan to clean.
No matter what crock pot you go with, I do recommend a programmable slow cooker. So handy!
You can find our full list of crock pot recipes here for more delicious dinner ideas. Out of all my kitchen gadgets, the crock pot is definitely a favorite to use.
Crock pot ground beef soups
Crockpot cheeseburger soup recipe
You get all the flavors of a delicious cheeseburger in the comfort of a soup here. If you are looking for comfort food, this is the recipe to try.
Crock Pot Taco Rice Soup Recipe
The slow cooker does all the work and dinner is ready with practically no effort to make. Try this budget friendly soup made from leftovers here.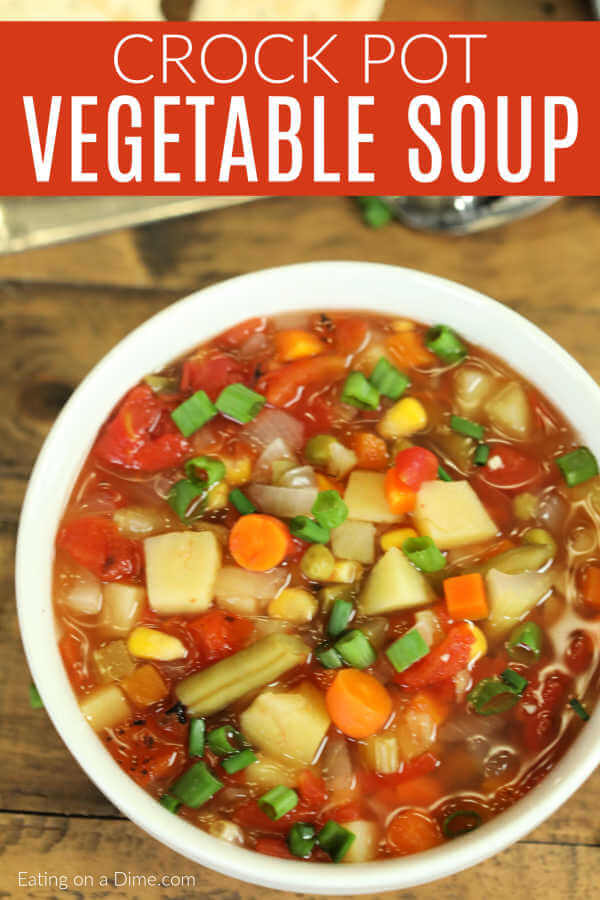 Crockpot vegetable Soup recipe
The recipe here is crazy easy because there isn't much chopping involved. Just toss and go! It is perfect for busy weeknights and delicious served with grilled cheese.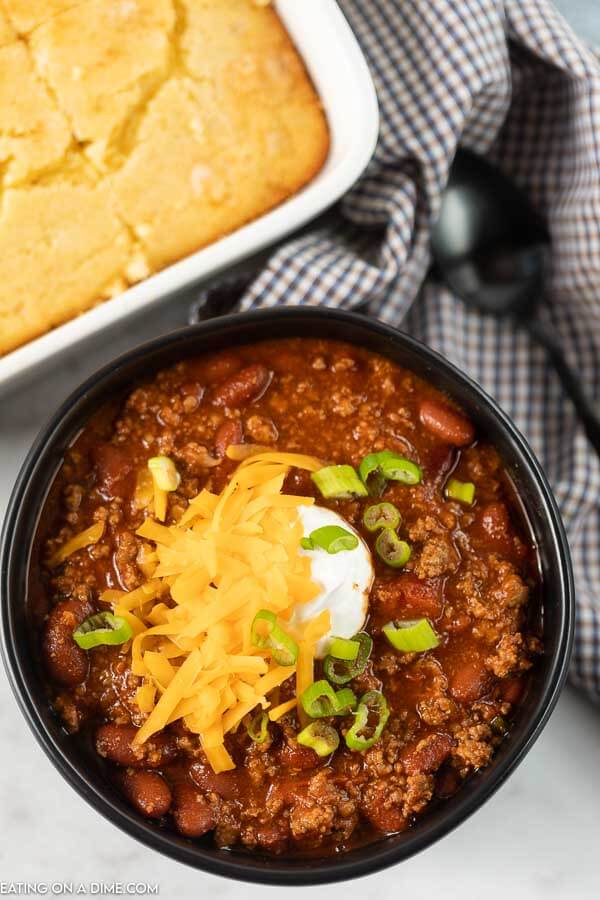 Crock pot chili recipe
Anyone can throw this chili together and the slow cooker does all the hard work! There is nothing better than delicious chili and the recipe here is amazing.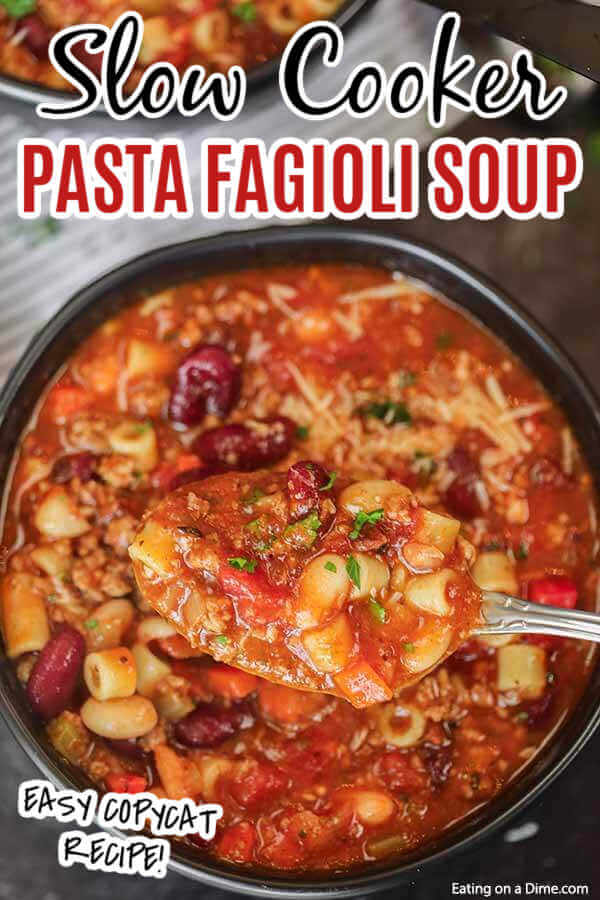 Crock pot pasta fagioli soup
If you love Olive Garden, you will enjoy this Copy cat Olive Garden pasta fagioli soup here. It is a hearty and authentic Italian recipe everyone will enjoy.
Crockpot Taco Soup Recipe
You only need a few simple ingredients to make this delicious soup here. It is super easy and can be thrown together in minutes as you get ready to walk out the door.
Crock Pot Ground Beef Stew Recipe
Switch things up from traditional stew and make this tasty ground beef stew for your family here. It is a great way to stretch your grocery budget.
Crock Pot Chipotle Chili Recipe
Take your chili to the next level when you make this delicious chili here. Lots of chipotle peppers, adobo sauce and more come together for a flavor packed dish your family will go crazy over.
Easy Crock Pot Stuffed Peppers Soup
Enjoy everything you love about stuffed peppers in an easy soup recipe. It has all the flavors of traditional stuffed peppers without all the work here.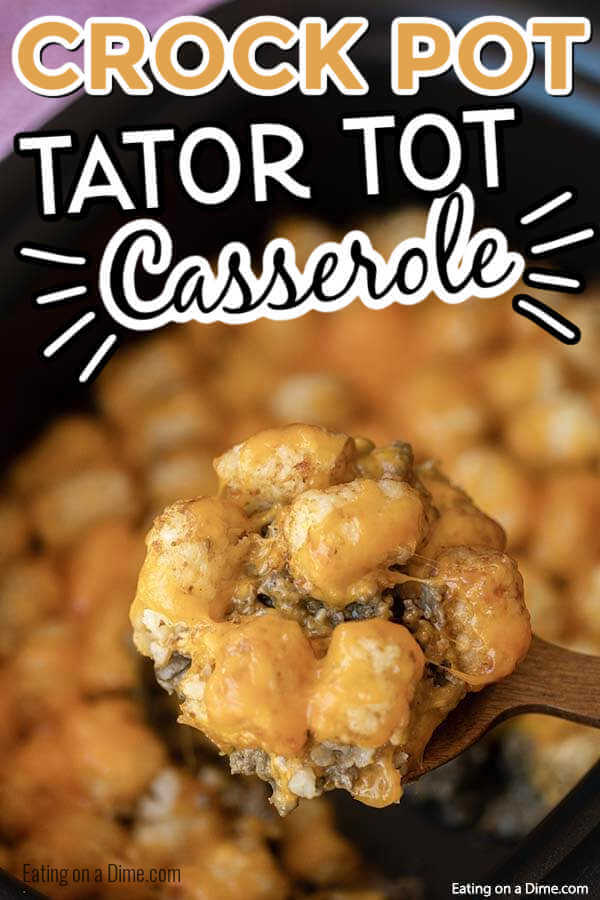 Crock pot ground beef casseroles
Your slow cooker does all the work and you will come home to this cheesy and delicious casserole waiting. Enjoy comfort food when you make this recipe here.
Lazy day crock pot lasagna
This quick and easy crockpot lasagna here will give you a delicious dinner on your table without tons of work. You get the joy and the taste of a classic lasagna without all the work.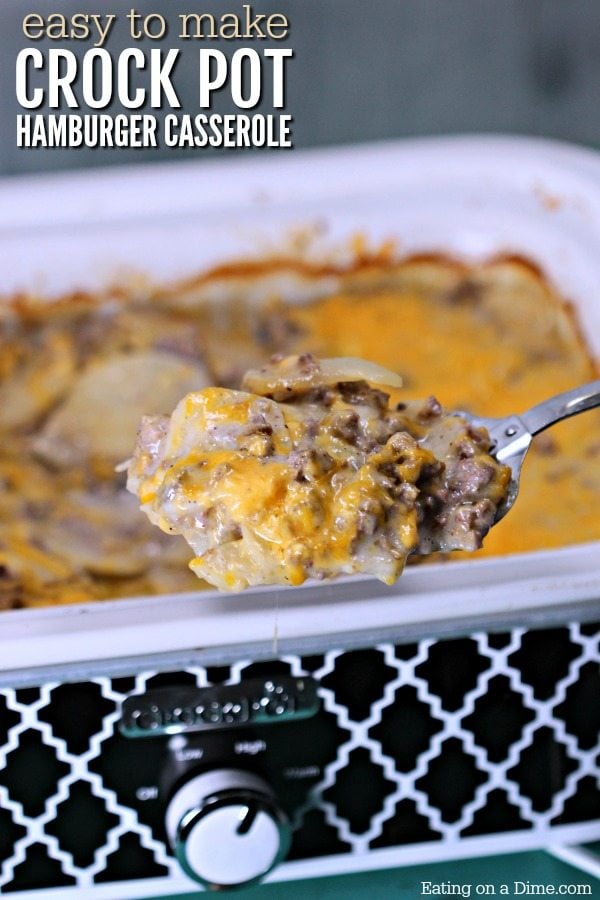 Crock pot Hamburger Potato Casserole Recipe
This casserole is simply amazing and you can throw it together in minutes! The potato and ground beef casserole here is so simple that you probably already have all the ingredients in your pantry.
Crock Pot Mexican Taco Casserole Recipe
This is the perfect dish to enjoy without ever heating up your kitchen. Mexican Monday just got easier with this flavorful casserole here.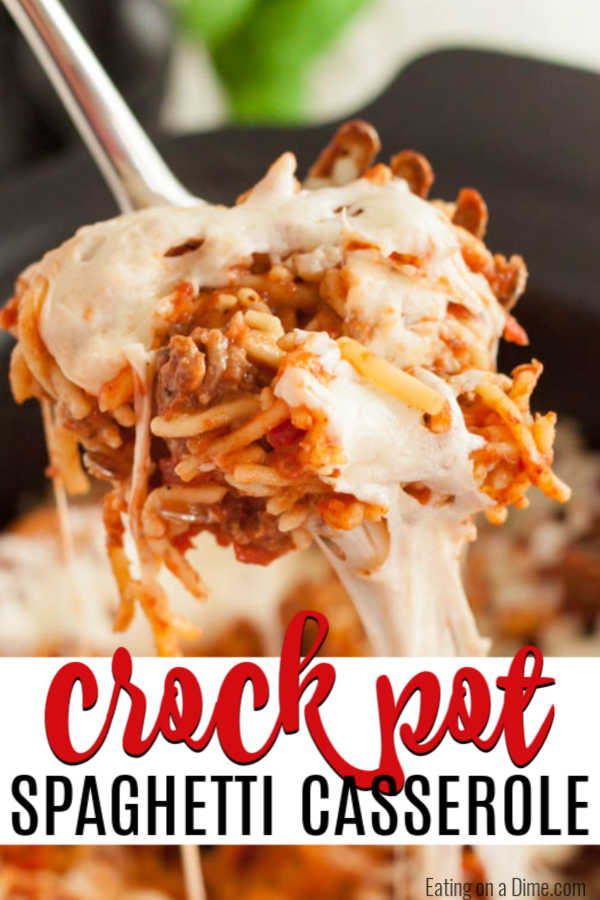 Crock pot Spaghetti Casserole Recipe
This is easiest one pot meal for an amazing dinner any day of the week. No need for a ton of pots and pans when you can make this delicious spaghetti casserole here.
Crock Pot Mexican Lasagna Recipe
Your family will love all the layers of delicious cheese, refried beans, beef and more for the best dinner idea here. Toss it all into your crockpot and come home to a great dinner.
Crock Pot Hamburger Hashbrown Casserole Recipe
This dish is so simple to make and creamy and delicious in each bite. Make this easy meal here for a dinner your family will go crazy over.
Crock Pot Mexican Casserole Recipe
Each bite is so cheesy and delicious and the entire meal is so easy to prepare. Enjoy dinner with little work and make this recipe here.
Crock Pot Shepherd's Pie Recipe
This delicious and classic recipe gets a twist in the crock pot making it the perfect meal for busy families here. Come home to dinner ready to enjoy!
Crock Pot Vegetable and Beef Chili Recipe
Anyone that loves comfort food, will love this chili recipe here. The slow cooker does all the work and everything is packed with flavor and so delicious.
More easy ground beef crock pot recipes
Nacho bar
We love to serve this for parties, game day, family dinner and more. Everyone loves to customize their nachos and it is always a really fun meal idea here.
Slow cooker spaghetti bolognese recipe
Slow cooked to perfection and so easy, this dish is the best Italian meal. Enjoy this hearty bolognese sauce for a great weeknight meal here.
Crockpot meatloaf recipe
Enjoy traditional meatloaf even in the Summer months thanks to the recipe here. No need to heat up your kitchen when you can make your favorite meatloaf recipe in the crock pot!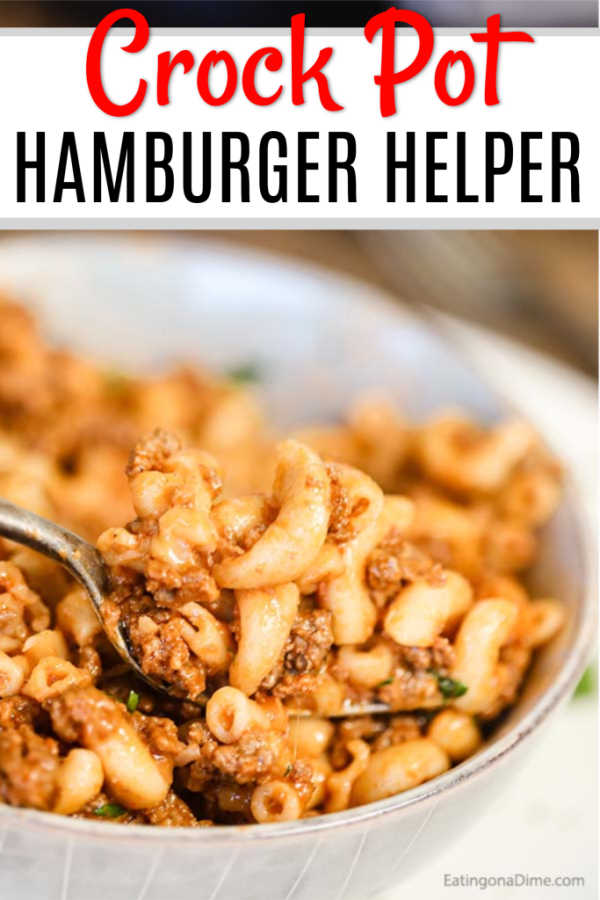 Crock Pot Cheeseburger Macaroni Recipe
Skip the store bought hamburger helper and enjoy this tasty meal with hardly any effort here. Add a simple side salad or veggie dish for an easy meal.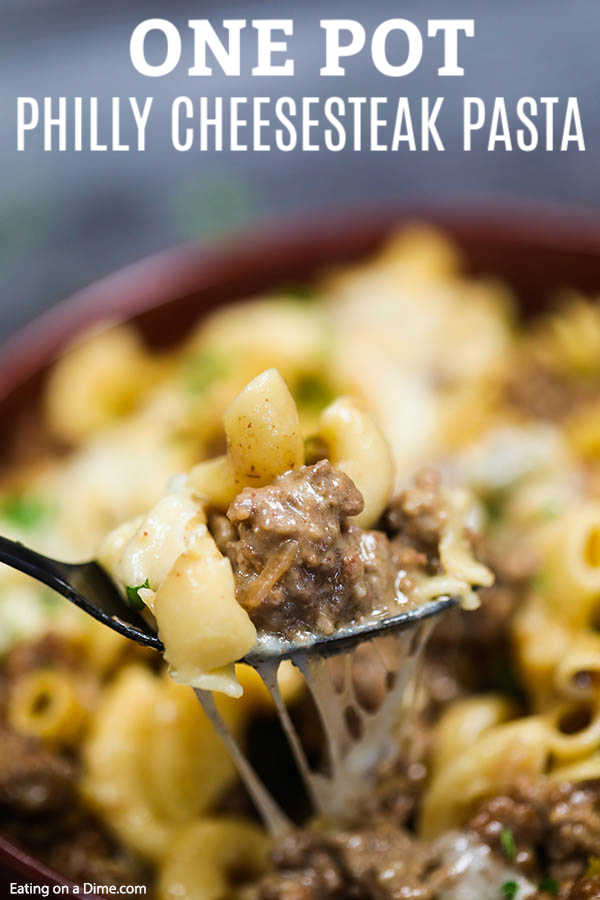 Philly cheesesteak pasta recipe
Enjoy everything you love about Philly Cheesesteak in this delicious pasta recipe here. This skillet recipe comes together in only minutes for a great meal.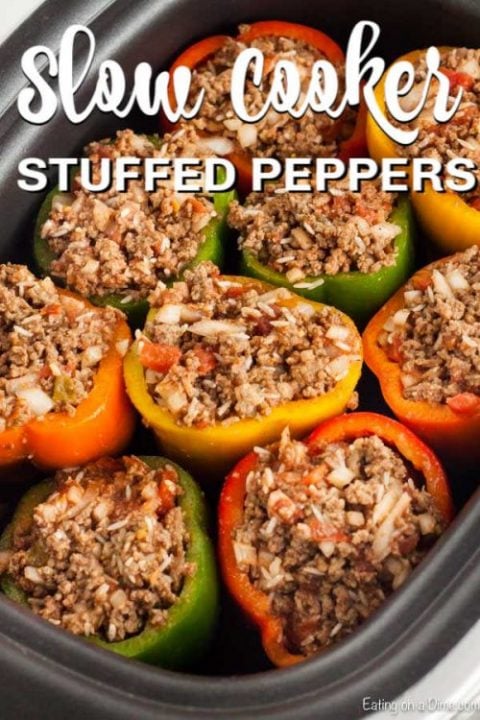 Crock Pot Stuffed Peppers Recipe
Try this fun version of traditional stuffed peppers here. Let your crockpot do all the work and come home to dinner ready to enjoy.
Crock Pot Beef Taco Pasta Recipe
You family will love this easy recipe here. Loaded with cheese, hearty ground beef and tons of taco flavor for an easy and tasty slow cooker meal.
Slow Cooker Shredded Beef Enchiladas Recipe
The recipe here comes together with very little work but so much flavor that tastes amazing. The crock pot does all of the work and you can come home to a great meal ready to enjoy.
More easy ground beef recipes: