Find the best Mexican recipes from appetizers, entrees, desserts and more . We have tons of easy recipes your family will love!
The best Mexican recipes!
Cinco de Mayo is just a few days away so I thought this would be the perfect opportunity to share some of the BEST Mexican Recipes. These are my favorite Mexican recipes from my kitchen and some from other amazing bloggers. Together, I have formed a list of over 100 of the best Mexican recipes.
Let's be honest here…. do you really need an excuse to eat Mexican food? Cinco de Mayo is a good excuse to eat Mexican, but in my house – we can eat it almost any day.
Next time you are in the mood for some delicious Mexican food save yourself the money and eat in. Try one of these delicious recipes to save money and still satisfy that craving.
We have the recipes separated in categories to make it super easy to find what you are looking for. Make your menu plan in minutes and easily find what you need quickly.
Drinks
Colada Margaritas
Try this new spin on a classic margarita in this colada combination. Get the best of both worlds.
Cinco de Mayo Drinks
Choose from an assortment of beverages to serve for Cinco de Mayo. Try these easy drinks with your Mexican fiesta.
Non-Alcoholic Pina Colada
Only 3 ingredients and you can enjoy this non alcoholic pina colada in minutes. Whip up this frozen treat perfect for Mexican Monday.
Mexican Horchata
This creamy drink with hints of vanilla and cinnamon make each sip delightful. Make this in minutes and serve over ice if desired.
Easy Avocado and Coconut Drink
Refreshing coconut and healthy avocado combine for a tasty drink. With only a few ingredients, this avocado drink is so easy to make.
Mexican Appetizers
Homemade Taco Seasoning
Never buy over-priced taco seasoning packets again. Learn how to make Homemade Taco Seasoning Recipe that is easy and budget friendly.
Guacamole
Nothing beats fresh guacamole and this recipe is super easy. You will feel like you are dining out!
Roasted Red Pepper Guacamole
Jazz up plain guacamole with red peppers. This combination is so tasty and really easy to make.
Roasted Tomatillo Salsa
Tomatillo salsa has a delicious blend of roasted green and jalapeno peppers, garlic, sugar, and lime. Perfect for snacking.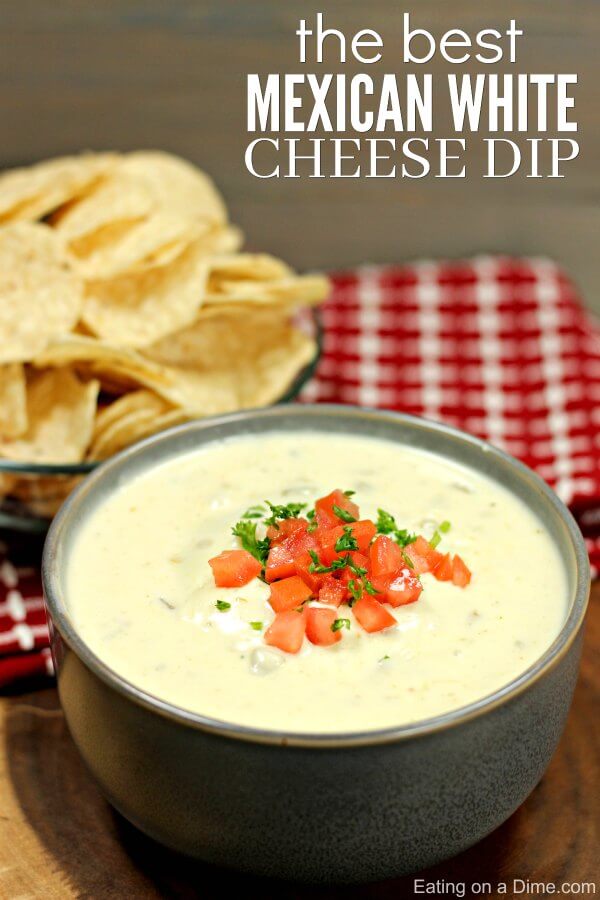 Best Mexican White Cheese Dip
This cheese dip is similar to white cheese sauces served in many delicious Mexican restaurants. It is so delicious and so versatile. It is the best authentic white queso dip recipe you will find.
Slow Cooker Queso
Learn how to make cheese dip in the crock pot. Perfect for parties and more while being so delicious.
Corn and Black Bean Salsa
Serve with chips or top fish or chicken with this tasty corn salsa. It is light and so flavorful.
Pico De Gallo
This appetizer is light and packed with fresh veggies. Pico is the perfect snack and easy appetizer for family dinner or parties.
Homemade Tortilla Chips in the Microwave
Make tortilla chips in just seconds thanks to the microwave. Homemade chips are healthier than store bought and tasty too.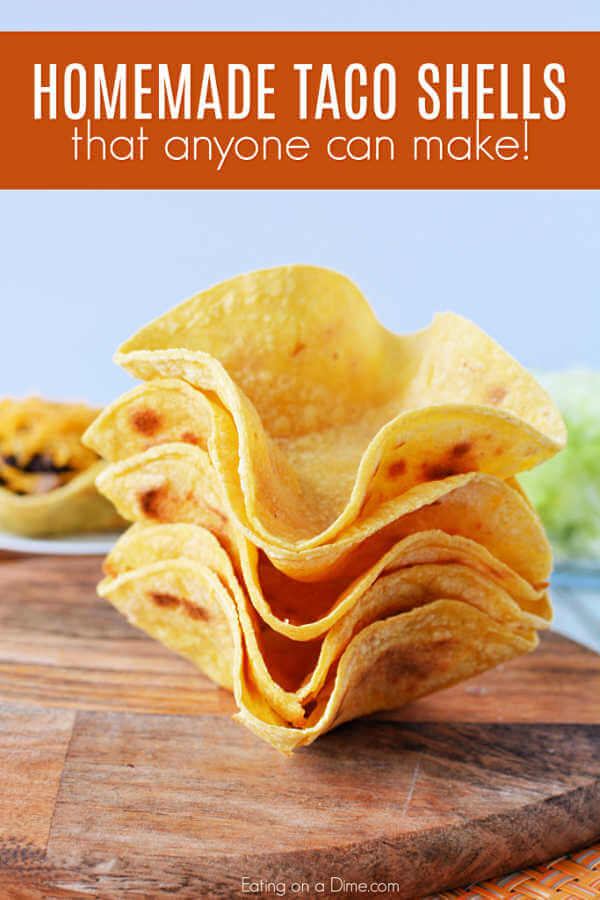 Homemade Taco Bowls
Make homemade taco bowls for the perfect appetizer. Serve mini taco salads and more in these taco shells.
Fire Roasted Salsa
Salsa is so easy to make at home when you use canned fire roasted tomatoes. Homemade salsa is so easy and the perfect appetizer.
Loaded Guacamole
Some people call this fiesta guacamole and it is super yummy. Fresh tomatoes, onion and garlic combine with loaded guacamole for a great snack
Southwestern Corn Salsa
Mix up this easy salsa full of corn, black beans and more. Each bite is flavor packed and delicious.
Roasted Corn, Black Bean and Mango Salsa
Everyone will love the combination of roasted corn, smoky chipotle chilies, and sweet fresh mango. Serve this for a delicious salsa option.
5 Minute Hot Salsa
Need an appetizer in minutes? Make this easy salsa in 5 minutes. You might want to double he recipe!
Corn Salsa Recipe
Chipotle corn salsa is super easy to make and tastes so fresh and delicious. Serve with grilled chicken, shrimp or eat as a snack with tortilla chips. You can't go wrong with this easy recipe.
Healthy Mexican Dip Recipe
Layers of refried beans, corn, veggies and more make this healthy dip a crowd favorite. Mexican Dip is super easy and always a hit.
Mini Mexican Pizzas
Turn tortillas into mini pizzas with Mexican flavor. This easy pizza recipe is budget friendly too.
Cheesy Jalapenos
These Cream Cheese Stuffed Jalapeños will be your new favorite spicy and creamy appetizer. They are easy to make and everyone loves them!
Easy Sides
Mexican Corn on the Cob Recipe
Try this corn recipe to enjoy authentic Mexican Street corn at home. It's topped with a delicious mixture of mayonnaise, sour cream and spices.
Mexican Rice Casserole
Rice, cheese, tomatoes and more combine for one amazing casserole. This rice casserole is so yummy that you might want to make a double portion.
Chicken Nachos with Tillamook Cheese
Habanero and jalapeño peppers with lots of cheese make nachos amazing. Top with leftover chicken for a heartier appetizer and watch it disappear.
Crockpot Creamy Taco Soup
Jazz up taco soup and make this creamy version sure to be a hit. You can easily feed a crowd with this soup appetizer.
Refried Beans in the crockpot
You will save so much money when you make refried beans in the slow cooker. With very little effort, you will have refried beans that are so healthy and delicious.
Spanish Rice Recipes
Skip the box mixes and make easy Spanish rice at home. Once you make this and can freeze it, there is no reason to use those box mixes for Mexican Rice.
Crockpot Chicken Fajitas Recipe
Save time and money and make this amazing and delicious fajita crock pot recipe. Only 4 ingredients and you can have an easy appetizer to serve for the next Mexican night.

Crockpot Taco Salad
Enjoy this meal with very little effort, hardly any clean up and everyone will enjoy this flavorful recipe. Try making mini taco salads to serve as an appetizer.
Crockpot Black Bean Soup Recipe
This hearty soup is perfect any day of the week and has the best cilantro flavor. It is so easy because you just toss all the ingredients in the crockpot. No fuss, no mess!
Low Carb Crock Pot Chicken Fajita Soup
If you are looking for a simple and delicious idea, try this easy fajita soup. It's packed with flavor, low carb and sure to impress the entire family.
Crockpot Taco Chili
Jazz up traditional chili and make this easy Crockpot taco chili for an easy one pot recipe. Everyone can choose their favorite toppings for this recipe that is sure to be a hit.
Easy Mexican recipes
Baked Mexican Chicken
Mexican Chicken is the perfect recipe to turn plain chicken into something absolutely fabulous. Lots of cheesy goodness and delicious salsa make each bite so flavorful and tasty.
Mexican Taco Lasagna
Perfect for busy weeknights and so cheesy and delicious. Try Mexican Lasagna for a twist on classic lasagna for a great meal.
Crockpot Mexican Chicken
Serve alone, over rice, in tortillas or as a salad. This versatile meal is flavor packed and so easy. Try Mexican Chicken.
Slow Cooker Taco Rice Soup
Stretch your budget with this easy taco soup. Let the crock pot do all the work!
One Pot Tex-Mex Chicken Chili
This easy one pot meal will make dinner a breeze. If you love classic chili, your family will love this Tex Mex twist.
Crock Pot Mexican Lasagna Recipe
Layers of delicious cheese, refried beans, beef and more make the best dinner idea. Toss it all into your crockpot and come home to a great lasagna dinner.
Taco Bell Mexican Pizza recipe
Learn how to make taco bell mexican pizza at home and skip the drive-thru. Enjoy your Taco Bell fix at home when you make this delicious pizza recipe.
Crock Pot Taco Soup
Need a budget friendly soup? Try making this taco soup made in just minutes with a few ingredients. It is so easy.
Crockpot Chicken Tortilla Soup Recipe
The absolute best comfort food and it is so simple to make in the slow cooker. This tortilla soup can feed a crowd and it is so easy on the budget while tasting incredible.
Slow Cooker Taco Chicken Soup
Try this taco soup when when you need a delicious dinner fast. Simply toss all the ingredients in the slow cooker and dinner will be waiting to impress the family.
Skillet Chicken and Rice Burritos
This easy burrito recipe comes together with very little time or effort. Budget friendly and easy to feed a crowd, this is the best recipe!
Salsa Skillet Chicken
This delicious skillet recipe is a favorite around here! The salsa makes the chicken so flavorful and the melted cheese makes it even better!
Mexican meatball soup recipe
Get dinner ready in just 30 minutes on the stove top. Enjoy a healthy dinner that is packed with flavor and super easy when you make meatball soup.
Mexican chicken soup recipe
There is so much flavor and a little bit of heat in this chicken soup recipe. Add your favorite toppings and you are set!
Salsa Skillet Taco Spaghetti Bake
Try this twist on traditional spaghetti and make Taco Spaghetti. Tons of meat, cheese and more make layers of comfort food.
Easy Mexican Casserole
Delicious layers of cheese, ground beef, tortillas and more. This Mexican casserole is perfect for dinner any night of the week and loaded with tons of flavor.
Taco Rice Casserole
Try this easy dinner idea that is also freezer friendly. It is a great casserole recipe to stretch your meat and easy on the budget.
Beef Fajita Recipe
Learn how to make restaurant style fajitas at home for less. Everyone will enjoy the tender beef, veggies and toppings.
Crock pot Mexican Shredded Beef Taco recipe
Shredded beef tacos are loaded with flavor and they're incredibly easy to make! They are gluten free and even better the next day.
Best Sour Cream Enchiladas
We have the easiest enchilada recipe packed with chicken, cheese and an amazing sour cream sauce. They get even better the next day and freeze great.
Easy Mexican Casserole Recipe
Delicious layers of cheese, ground beef, tortillas and more. This casserole is perfect for dinner any night of the week and loaded with tons of flavor.
Green Chile Stew
Spice things up with this green chili. The ingredient list is minimal and the recipe can be tossed together with little effort.
Taco Chicken Marinade
This easy marinade is perfect for the grill, crockpot, or the oven. It is perfect for Taco Tuesday or just because! Your family will be asking for grilled Mexican chicken over and over again!
Turkey Taco Bites
Save money and enjoy a healthy meal when you make taco bites with turkey. Add your favorite toppings for a yummy meal.
Chicken Fajita Quesadillas with Pico de Gallo
Try this Tex-Mex version of a grilled cheese when you make this loaded quesadilla with pico, chicken and more. The cheese is ooey and gooey.
Tex-Mex Skillet Chicken
Enjoy this super easy skillet meal that is packed with lots of southwestern flavor. Enjoy this meal alone or with rice for a meal the entire family will love in only 20 minutes.
Crockpot Layered Bean Burritos
Layered bean burritos in the slow cooker make an easy meal idea. Try this hearty and budget friendly meal anytime the mood for Mexican strikes.
Slow Cooker Chicken Tacos with Peach Salsa
Chicken tacos in the crock pot with amazing peach salsa have the best flavor combination. Serve on tacos, salad and more.
Nacho Chicken Casserole
This easy nacho meal combines all the flavors of nachos and a casserole without much work at all. In fact, if you are felling really lazy you can mix it all in one dish and only have one dish for clean up!
Mexican Chicken in Crockpot
Shredded chicken with salsa and more make an easy slow cooker meal. Perfect for burritos and leftovers can be used over rice the next day.
Crockpot White Chicken Chili
Make this chicken chili for under $5 whenever you need a super frugal dinner idea that is delicious. Serve with a topping bar and your family will love this easy meal idea.
Tamale Pie Casserole
Spicy ground beef and veggies topped with a layer of golden cornbread make this the best comfort food. Serve this casserole for your Cinco de Mayo celebration or anytime of year.

Crockpot Santa Fe Chicken
Try this one pot meal perfect for busy weeknights. This crockpot chicken recipe is loaded with lots of creamy chicken, cheese, tomatoes and more for a dinner everyone will love.
Crockpot and Baked Chicken Taquitos
This taquitos recipe is so easy and requires little work because the slow cooker does all the cooking for you! The shredded chicken and cream cheese make an amazing combination.
Mexican desserts
Fried Ice Cream
Enjoy deep fried ice cream recipe at home with this simple recipe. The crispy outside and the creamy ice cream combine for a restaurant style treat for much less.
Homemade Crockpot Caramel Dip (Dulce de Leche)
Learn how to make this with only one ingredient! You will love how simple and easy it is to make caramel dip.
Churro Cupcakes
Turn churros into a cupcake dessert. Fluffy cupcakes topped with an adorable sombrero topper make this such a cute dessert.
Sopapilla cheesecake recipe
Layers of flaky pastry, creamy cheesecake and a delicious cinnamon mixture make this cheesecake recipe the best. Slice into bars and serve this at parties for an easy dessert everyone will enjoy.
Homemade Cinnamon Crisps, made with pie crusts
With only 4 ingredients, homemade cinnamon chips can be ready in minutes. This starts with a pie crust for a really simple treat.
Which recipes do you want to try?
Let us know what you make and how it turns out.